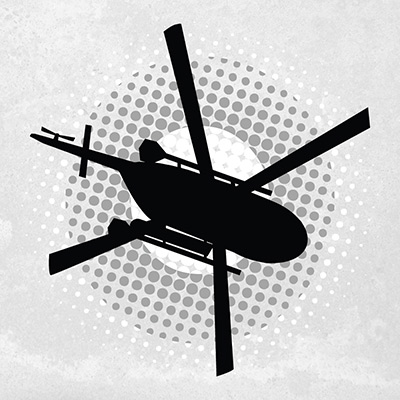 The Best Places to Heli ski in BC
With endless diverse terrain and massive amounts of snow, British Columbia is the ultimate ski destination for powder and thrill-seekers. Seasoned skiers who might have enjoyed the alpine slopes of Switzerland, France and Germany, will savour the novelty of heli skiing in BC.  When it comes to deciding where in the province to point your skis, northern BC is the place to relish in mother nature's gifts and the untouched Heli skiing and riding experience.
Heli skiing provides an adrenaline-pumping skiing experience far beyond what is possible in a ski resort environment. Often referred to as the mecca of skiing, British Columbia is like no place on Earth. Parts of Northern BC have an annual bounty of 15 to 25 metres of snow. With a helicopter as your chairlift, we take you to the summit and then let you carve to your heart's content. A heli skiing holiday in BC is truly unlike any other experience.
Last Frontier
Tucked away in Northern BC's wilderness, Last Frontier Heliskiing is full of endless terrain. Having secured the world's largest single heli skiing terrain, the magnitude of terrain options and remote location sets us apart from other operators.
We offer a skiing and riding experience sprawling over 10,100 sq kilometers that will leave you feeling as though you've reached the end of the Earth. But isn't that the point? 
With over a thousand named runs (and hundreds that remain unexplored), we have an incredible assortment of terrain options to choose from. Some of our longest descents exceed 2,000 vertical meters. Coupled with never-ending views of summits, glaciers and sprawling tree runs all waiting to be pillaged, and it's a skier's nirvana.
Bell 2 Terrain 
Located in the heart of the Skeena Mountains, Bell 2 Lodge is at the epicenter of our area's skiing terrain. It is situated centrally for quick access to nearby runs. Bell 2 is a true off-the-grid escape for those looking for waist-deep powder without the distractions of everyday life.
Within 10 minutes of flying time, we have three dedicated bad weather tree skiing zones at Bell 2 Lodge. Guests can experience skiing in both the Skeena Mountains [to the East] and Coast Mountains [to the West]. The terrain features a good mix of wide open alpine and sub alpine tree skiing. It caters to strong intermediate to expert skiers.
Ripley Creek Terrain 
When you're ready to kick things up a notch, then the terrain at Ripley Creek might be worth your attention. Catering to advanced and expert skiers, Ripley Creek is all about long descents on big alpine glaciers and steep tree-skiing in perfectly spaced old growth forests.
Base camp — Ripley Creek Inn — is located in the quaint town of Stewart. The commute in the morning is a tad longer than what you might experience at Bell 2, but the terrain more than makes up for it. Overall the terrain at Ripley Creek is a bit more rugged [and scenic] due to the location in the Coast Mountain Range.
Some of our repeat guests come here to ski classic runs such as Granny Glacier, Chicago, Grand Duc and Jankowski. These descents are situated in the largest glaciated area in all of Canada and offer incredible vistas in every direction. Read more about the History of Heli skiing here.
To gain detailed information regarding our myriad runs, you can view our Terrain Map here and be sure to get our newsletter for the most up to date information on all things at Last Frontier Heliskiing.