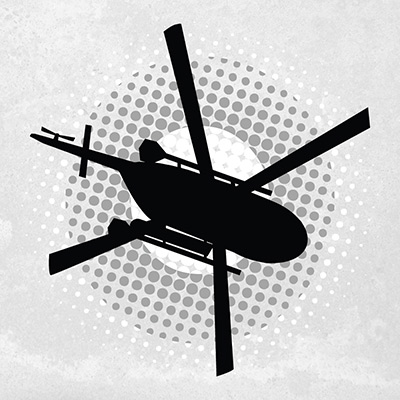 Typical British Columbia Heli-Ski Tours
You've decided to follow in the footsteps of Hans Gmoser, the founder of Canadian Mountain Holidays, and take your skiing or snowboarding holiday up a few notches. With access to the largest heli-ski area in the world, Last Frontier is truly a special place. Now that you are setting your sights on us, it's time to consider how long you would like to stay. The length of trip has a direct correlation with the amount of heli skiing or heli boarding that you will be able to take advantage of.
Guaranteed vertical meters
Put simply, this is the number of meters [difference between the top and the bottom of a run] you'll get to ski on your heli-ski tour. By taking into account our latitude, epic snow and terrain, we have in place a specific vertical guarantee depending on the length of your trip. The longer your heli-skiing vacation, the more vertical meters you'll be able to enjoy. If you want unlimited vertical meters, then check out our Private Tours, which allow you to ski or board in a private helicopter at your own pace.
Take a look at the vertical meters guide here.
The Regular Tours
Regular by name, but certainly not in nature, you and three guests will set off each day with two other groups of skiers. A-Star helicopters depart Bell 2 Lodge or Ripley Creek in the morning with our guides setting their sights on the best available terrain of the day. It's no easy task with over 10,100 km2 of heliski terrain available in Northern BC's mountain wilderness.
Over the course of 4, 5, or 7 days, you'll get the chance to head into the mountains and set fresh tracks in all types of terrain. If you're lucky, you might even get a chance to claim rights to some first descents.
The length of your Canadian heli skiing holiday can be a tough decision, but as is the case with any type of holiday, longer is undoubtedly more rewarding. At opposite ends of our range, our two lodges at Bell 2 Lodge and Ripley Creek offer guests unique experiences with plenty of character. The terrain surrounding these lodges offers equally epic skiing and boarding opportunities in the history of Heliskiing.
If you don't want to choose… 
For those that can't decide between Bell 2 Lodge and Ripley Creek, we came up with a 'Lodge-to-Lodge Safari Tour' that allows you to take in both places in one Canadian heli-ski vacation.
You choose where you'd like to start, and then we take care of the rest. For 7 or 10 days, you'll get to escape to the wilds of Northern British Columbia. Bell 2 Lodge offers a true off-the-grind experience deep in the Skeena Mountain Range. It's a purpose-built heliski village with the helicopters parked a few steps from the main lodge building.
Experience the heli-skiing way of life by staying in the town of Stewart, encircled by snow-capped peaks. This is the home of the Ripley Creek Lodge, a funky heritage building given new life as an Inn.
If you want the slopes all to yourself
We can't blame you for being selfish, especially when it comes to vast alpine glaciers, enormous bowls, immense inclines, and incredible tree skiing. Our Private heli-ski tours accommodate groups of 4 or 8 skiers for 5- or 7-day trips, where you call the shots with regard to where and when you ski and ride. With unlimited vertical meters of endless terrain and your own private chopper, jump in every morning with complete reign over our pristine mountain ranges.
Now that you've got everything you need, you can go ahead and build your trip.