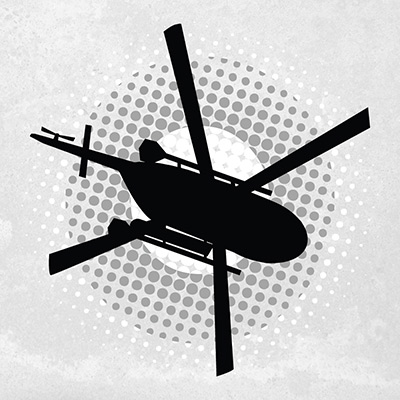 The Shift from Large Groups to Small Groups
At Last Frontier, we pride ourselves in providing the best heli skiing adventures for powder seekers looking to claim tracks in untracked snow. Experience the time of your life on some of Canada's most stunning terrain. Small group heliski tours are rooted in our DNA and have been in place since we started heli-skiing in 1996, a trend that is now seen industry-wide. In a smaller group setting, communication between guests and guides is dramatically improved, it's easier to match ability level and the guide to guest ratio allows for a safer overall experience. At the end of the day, our aim is to provide world-class adventures to our diverse guests, many of whom travel long distances to reach our peaks.
As a top heli ski destination, we provide you with a once-in-a-lifetime opportunity to fly through the Skeena and Coast Mountain ranges we call home. Experience the thrill of being dropped on distant mountain peaks with untouched snow in every direction. To keep things safe, you will be in excellent hands with our roster of highly trained ACMG, UIAGM, and CSGA certified mountain guides.
Our small groups open up opportunities for you to ski more vertical than would be possible in a larger group. Although heli skiing and heli boarding isn't for novices, you don't have to be a seasoned pro to come skiing or riding with us. Here at Last Frontier Heliskiing, you can challenge yourself with unlimited access to a huge roster of diverse terrain choices including alpine bowls, glades, naturally gladed trees and everything in between. 
Our small group heli ski tours create a uniquely intimate experience with personal attention given to each skier or rider. Our laser-focused attention improves the communication between each guide and our guests. Guides are always available for questions and concerns to be addressed throughout the day. When groups are small, the guide can easily monitor the needs of individuals and address the whole group more efficiently. With an average of more than 5,500 vertical meters skied each day, we want to make sure the entire group is on the same page. Creating small groups also helps us to provide you with the safest experience possible. Your guide will be able to go over safety briefings in an intimate setting, sharing our protocols and systems we have refined over the years to eliminate as much risk as possible.
Grouping by Experience Level
Four is the magic number at Last Frontier Heliskiing. With only four guests per group, we can easily assess everyone's skill level and pair them with other skiers and boarders of the same ability. Skiing / snowboarding style and pace preference are the other factors that are considered in choosing your group. Helicopter skiing in British Columbia has stood the test of time and no place in BC is more suited to this sport than the North that we call home. So gather your closest friends or family and make a group of 4 for the best experience.
Looking for more information about what makes us tick at Last Frontier Heliskiing? Check out our FAQ section and sign up for our newsletter to stay in the know.