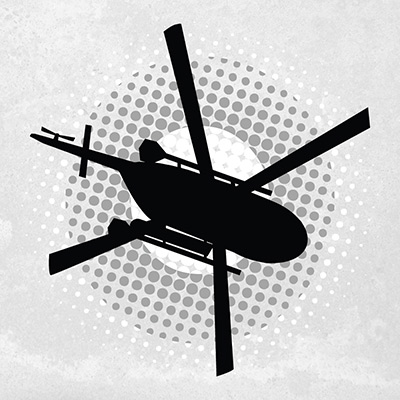 Heli Ski Tours
Canada accounts for more than 80% of the world's heli-skiing market and at Last Frontier Heli skiing, we consider ourselves lucky – our big snow and vast geography allow us to claim the world's largest single heli-skiing area. We provide one-of-a-kind heli skiing tours for powder seekers in search of endless terrain and huge vertical. Whether you show up as a solo skier or part of a group, we provide you with a variety of tour options to quench your thirst for waist-deep turns. 
4 Day Skiing Prices
We have taken care of all the details so that you can focus on having an epic heli ski holiday. Whether you visit with a group or you're a party of 1, the details have all been sorted. That means we leave it to you to decide what kind of heli ski tour you want and most importantly, how long you want to come out for. We offer 7/5/4 day tours from both of our locations, and since you've already made the journey to what rightfully feels like the edge of the world, the longer you stay and ski, the better.  
Regardless of your duration with us here at Last Frontier, all of our regular heli skiing tours include the following:
Accommodation and meals at either our Ripley Creek or Bell 2 Lodge locations
Guide services with ACMG, UIAGM, or CSGA certified heli ski professionals 
Powder skis and limited snowboarding equipment that you are free to use
All safety gear, including a transceiver, ABS Airbag, radio, probe, and shovel 
A-Star B2/B3 Helicopter Services
Return ground transfer from Smithers or Terrace and the lodges
7-day 100,000 foot (30,500 meter) vertical guarantee, 5-day 72,000 foot (22,000 meter) vertical guarantee, or 4-day 57,500 foot (17,500 meter) vertical guarantee
Private Tours
Indulge in our snow and explore our vast terrain on your own schedule when you book a private tour. Ski or snowboard as much as you would like, your vertical is unlimited, and you'll even have your own dedicated helicopter and ski guide.  
Our Private Heli Ski tours include the following: 
4 people per group  [or two groups of 8 in a semi private setting]
Unlimited vertical  
Private helicopter 
Two private guides, just for your group 
Meet and greet at the airport  
Private transfers between the Vancouver airport and your hotel 
All the vertical you can handle
Our backyard has over 10,100 square km, which means we give our skiers endless terrain choices and flexibility. Quite literally, be our guest and choose to make your tracks on tree runs, astonishing glaciers, high alpine and more. Our longest runs top over 2,000 vertical metres and depending on when in the season you visit, you will be gifted with either more or much more average vertical skiing per week than you thought possible which is the best in the History of Heli skiing.
Our early season spans December and January, is cooler and has shorter days, but the snowpack won't disappoint. Our guides take our guests deeper in the trees and the lodges are generally quieter. An additional perk to heli skiing in the early season is the price – this is a great time to score great deals and still make amazing tracks and epic memories. 
February to March is prime time at Last Frontier Heliskiing. More daylight, incredible deep snow and terrain options that are compatible with all kinds of weather. With more vertical to conquer, demand is greater and therefore more expensive.
Before the end of our season in April, we hover at higher elevations because that is where the best snow conditions are at. With views of the Skeena and Coast Mountains for days, classic alpine glacier skiing is what you will experience. Late-season heli skiing offers steeper runs and powder on the north-facing slopes.
Lodge-to-Lodge Safari Tours
Can't decide on which lodge you would like to stay at? Then plan to experience both.
The Skeena and Coast Mountains each have equally impressive terrain, and both can be skied with our Lodge-to-Lodge safari tour. Spend a few days nestled in our Ripley Creek Inn, then travel 90 km to finish your excursion at Bell 2 Lodge, or vice versa. You make the call by choosing from the two options below:
10-day tour with 5 days spent at each lodge and 44,000 feet of guaranteed vertical 
7-day tour with lodge transfer mid-week and 30,500 fee of guaranteed vertical 
We know how to craft an alpine experience of a lifetime for our fellow powder seekers. With an average snowfall of 20 to 25 metres covering our diverse terrain, we know how to make your journey to the largest single heli ski area in the world beyond memorable. Sign up for our newsletter to receive our latest updates, snow reports and more, or click here to start planning your visit to Last Frontier.