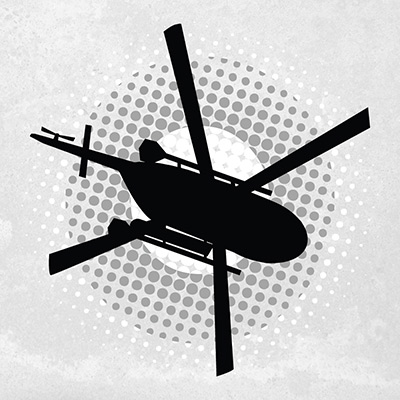 The History of Last Frontier Heliskiing
Since our founding, Last Frontier Heliskiing has revolved around the mountains and the journey of chasing snow. Located far up in Northern British Columbia, we have two bases of operation. Ripley Creek is based in the town of Stewart and here we ski in the North Coastal Mountain Range. Bell 2 Lodge is our very own heli ski village situated in the heart of the Skeena Mountains. Looking back at the History of Heli skiing, our family has been dedicated to the craft of producing a one-of-a-kind heli skiing experience for our guests.
The Birth of Last Frontier Heliskiing (1994-2003)
Off the grid in the Skeena Mountains of Northern British Columbia lies Bell 2 Lodge. Our founding partners-George Rossett, Franz Fuk, Mike Watling, and Geoff Straight were in awe of the potential for heli skiing and began exploring the area in 1994.
Two years later in 1996, using a single A-Star helicopter, we began an eight-week heli skiing season based out of Bell 2 Lodge. With the success of this initial season, work quickly began in 1997 to transform Bell 2 Lodge into a full heli skiing village with on-site helipads, log chalets, and access to snowshoeing, fat biking, cross-country skiing, and wildlife spotting during the downtimes.
Expansion of Last Frontier Heliskiing (2004 – 2013)
In the nearby community of Stewart, Ripley Creek was born. In 2005 we began exploring the area, establishing a new heli skiing area in northern BC, focusing on the challenging terrain of the coastal mountains near Hyder, Alaska. Take note, the terrain at Ripley Creek is suitable for only advanced to expert skiers and riders. In 2008 and keeping safety at our forefront, we became the first heli skiing operation to adopt the use of mandatory avalanche airbags, and in 2010, a third helicopter was added to our fleet at Bell 2 Lodge.
The Beginning of a New Chapter (2014 – Present)
We celebrated our 20th birthday in 2015, and shortly after made the decision to focus on smaller groups of 4 people to further improve the experience for our guests. Previously we had 5 guests per group. This change allows us to carry more fuel in the helicopter, reducing fueling flights and allowing for deeper access into our heli skiing area. Since 2015, we have been working on an ongoing basis to renovate the main lodge building at Bell 2 Lodge including all common areas, kitchen, dining area, bar, lobby and gift shop. Additionally, we have shifted our attention to updating some of our guest rooms and refinishing the exteriors of all buildings. There remains plenty of work to do in and around Bell 2 Lodge and we will continue to invest in the facility to create the best possible experience for our guests. Over at Ripley Creek we've re-developed the boot room and purchased the Bitter Creek Cafe on Stewart's Main Street. This expansion allowed us to increase staff accommodation, while also re-developing the restaurant and bar area for a much more inviting ambience. This is where we host all of our guests for breakfast, dinner and apres ski activities. 
From our two heli skiing areas, we are able to offer diverse powder-chasing terrain whether you are an advanced skier or expert. Bell 2 Lodge is perfect for those wanting to get away from everything with its remote, off-the-grid location, while our Ripley Creek location in Stewart, BC has access to the amenities of a small frontier town. At Last Frontier Heliskiing, we offer our guests the largest heli skiing area in the world, with over 1000 named runs that will satisfy any thrill-seeking skier or snowboarder. Read more about the History of Heli skiing in Canada.
Still thinking of when to come out and see our backyard for yourself? Sign up for our newsletter to receive snow updates and information on the latest and greatest happenings at Last Frontier Heliskiing. We look forward to having you here.