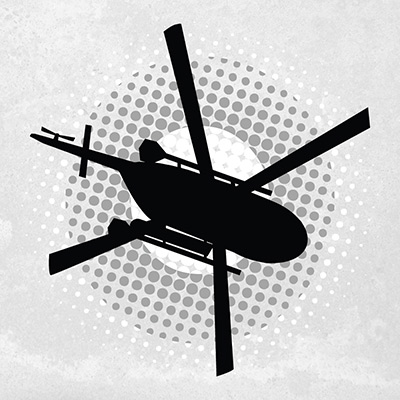 Heli skiing Philosophy
Heli skiing started in the 1960's when Hans Gmoser utilized helicopters that were otherwise sitting idle, to transport skiers to new, off-trail terrain in search of fresh powder. It has since grown into an industry that allows thrill-seeking skiers and snowboarders to take their passion and skills up to a completely different level. Heli skiers have a zest for exploration, literally escaping to new heights in their chase for stunning scenery and bragging rights to say that they've skied in areas not many have been to. If you're lucky, you might even get the first descent and name a new run.
Finding the Snow
Fresh powder. If you are an avid skier, not much more needs to be said. The feeling of floating above fresh snow, making your own path down the slope draws many people to heli skiing. There are no lift lines to limit your time amongst epic conditions in massive areas that often dwarf even the largest of ski resorts. It's where the snow is their canvas and each skier or rider is the brush, painting their way down vast miles of terrain on nearly every single run. 
Getting off the Grid
Many fans of heli skiing see it as an opportunity to escape from their busy life. Being so remote, many locations for heli skiing are essentially off the grid. With little (if any) cellular reception, satellite phones are required and some locations will only have low-speed internet suitable for e-mail. The majority of our guests at Last Frontier come here to get away and enjoy their experience of a lifetime, all while unplugging and completely escaping the ordinary.
All While Staying Safe
The idea that everyone needs to play a role in keeping the heli skiing philosophy. It is a collaborative team effort from the helicopter pilots, heli skiing operators, and mountain guides sharing their experience and knowledge that has accumulated to safety protocols that have been refined over the last 50 years. All skiers and snowboarders get trained with the use of avalanche transceivers and airbags, and need to meet minimum skiing or snowboarding proficiency.
Located in northern British Columbia, at Last Frontier Heliskiing, we are dedicated to promoting the heli skiing philosophy and producing one-of-a-kind heli skiing experiences for our guests. Founded in 1996, we have the largest single heli skiing area in the world that spans not one, but two mountain ranges and offers a vast array of terrain choices. With multiple helicopters here at Last Frontier, we are able to accommodate up to 36 guests at our remote Bell 2 Lodge and 24 guests at our Ripley Creek location. Be sure to sign up for our newsletter below so you don't miss out on the latest developments here at Last Frontier, including updates on the 15-25 metres of snow that we are gifted each season.