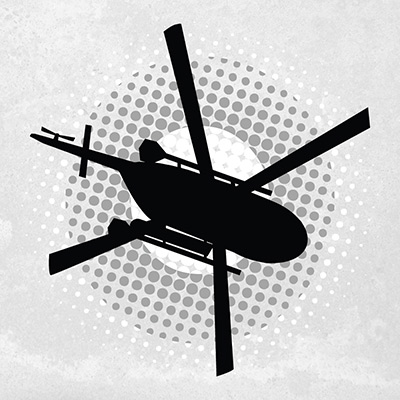 Heli skiing vacation: When is the best time to go?
We are often asked, here at Last Frontier, when is the best time to Heliski in Northern British Columbia? Our general answer to this is anytime! Being based in northern BC we are lucky to have access to some of the most snow-sure mountains in the world with a great and reliable snowpack. With averages of over twenty meters of snow each year, it is very unlikely that conditions are ever less than favorable. And with access to over 2.2 million acres, we are sure we can find hidden powder stashes, even up to a week after the last snowfall.
Yet we understand that all our clients are different, and some people's ideas of skiing heaven are not the same as everyone else's. Our guides, fortunately, love to ski in any conditions and have a great understanding for what you want as guests. There are some guidelines as to when the conditions will be best for your personal skiing preference, but as always with the weather, these are not 100% guaranteed!
If you are planning a heli skiing trip in Canada, you will need to plan your trip for any time between mid-December and mid-April, as this is the length of Last Frontier Heli skiing's season. Those five months are divided into three sub-seasons: Early, Middle and Late, and you will have a somewhat different experience depending on which of these times you choose.
The more extreme clients aren't happy until they have skied the steepest, deepest, most gnarly terrain on offer. To access these places, we need to be sure conditions are just right. At this level, avalanches can become a real issue, and we won't go to the steepest terrain until we are certain it's safe. From December through till February, longer, sustained steeps are available. March and April also offer steeper, albeit shorter pitches, high up in the alpine.
If it's just deep, deep, Canadian powder you're looking for then head to us in January or February. This is when the most frequent storms blow in. But don't be put off by the cold; there are only a couple of weeks where you'll have to wrap up extra warm. Learn to follow the weather patterns around northern BC, and plan your trip accordingly.
Heli skiing in the Early Season
Early Season starts when Last Frontier opens in the middle to late December and lasts until the end of January. Being early winter, this part of the season is marked by colder, shorter days. On average, we get about 70cm of snowfall per week. Despite the cold and dark, you can still ski for up to eight hours a day. Typically, a high-pressure system will set in for a few days to a week at some point and allow us to ski high up in beautifully preserved powder. For the most part, however, expect snowier conditions and more tree skiing than in latter parts of the season.
Mid-season heli skiing
From the end of January to about mid-March, the snowpack is growing towards its maximum depth. As the days start to get longer and warmer, the vertical numbers start to climb, with up to 48,000 vertical meters skied in a typical week. Expect a mix of alpine and tree skiing depending on weather conditions. We ski some of our longest runs at this time of year – up to 2000 vertical meters.
Late season
As the season wraps up from the end of March through April, the snowpack is at its deepest and the days are long and warmer. Things start to wind down as we get to the middle of April at Last Frontier as many start to focus on other spring activities. That's a shame, as our alpine glacier skiing are at their peak and guests are often rewarded with stunning bluebird days. You may even spot some wildlife emerging from winter hibernation.
Which months are the best to ski?
It really depends on you. Early, Middle, and Late Season all have their merits. You can't make a wrong choice; it just depends on what you want from your skiing trip. We promise you a fantastic experience. 
If you are more interested in skiing the alpine in some sunny conditions, then March and April are the months for you to visit. Although still often snowy, you are more likely to wake up to a bluebird day, with a foot of fresh outside your door, than to nonstop snow, all week long. If you're more interested in touring the highs of the mountains, and won't be too upset not to catch a glimmer of sun, then February is the month for you.
Mid-December through January, considered low season, is often overlooked despite the epic conditions that these colder months bring. However, especially for boarders, there is some great riding to be had, and often with greater discounts than the rest of the year. Down time may prove to be a greater risk at this time of year but the extra, lighter snow easily makes up for this. Once you've heli-skied early season powder you'll never want anything else!
For more information on the best heli ski trip in Northern British Columbia, in the single largest heli skiing area in the world – at any time of the ski season – Contact Last Frontier Heliskiing. 
Heli Skiing, Heli skiing, Heli Ski, Heli ski, Heli Skiing Tour, Heli Skiing Holiday, Heli Skiing BC, Heli Skiing Resorts, Heli Skiing Lodges