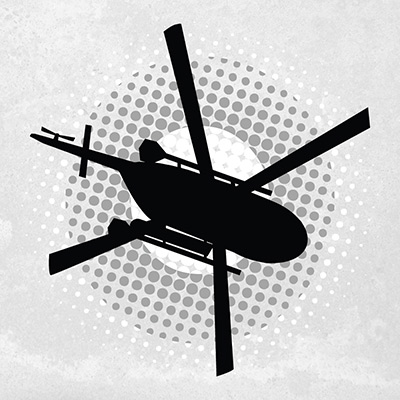 FAQ – First Time Heli skiers Northern British Columbia Canada
Is this your first time heli skiing? If it is, we're pretty sure you've got lots of questions. Now, we do have a FAQ page on our website, but we thought it might be prudent to write a bit of a post on some of the more common questions we get from first time folks and also some of the insights or answers to potential questions we've curated after so many years in operation. Coming on a Heli skiing trip isn't like doing a day trip near a ski hill. It's a big trip. Whether you're coming skiing for 4 days, 7 days or 10 days, it's a fairly significant undertaking and we know you have lots of questions. So here are some of the things we've come up with for answers over the years for the first time heli skier.
1. What is heli skiing?
Heli skiing is off-trail downhill skiing that is accessed by helicopter. The ski terrain is wilder and more extreme than what you would find at an established ski resort. The point of heli skiing is to be carried to an out-of-the-way spot where the run-of-the-mill ski resort goers fear to tread and enjoy long runs through untouched, natural landscapes coated in powder snow. Seasoned mountain guides allow our guests to venture safely in these remote lands.
2. Is it safe to heli ski or heli-board?
Like any sport, heli skiing has its risks. You will experience the same dangers you might have with resort skiing plus a few more that come with being in the wild backcountry. These risks are managed, however. At Last Frontier Heli skiing, we have safety at the forefront of our minds. Studying snow is an intense collaboration between guides, industry associations and BC heli and snowcat operators. Guest safety is fundamental. Every day, our guides, pilots and staff practice and learn how to make our operation safer. Our focus is always to ensure that you have a great experience and that possible risks are assessed and managed. Link to safety?
https://www.lastfrontierheli.com/how-we-do-it/#safety-and-gear
3. How much is heli skiing in BC Canada?
Last Frontier Heliskiing offers several different packages, varying according to the length of your stay and what time of year you come to visit. Packages include guide services, accommodation and meals, ski and snowboard equipment, safety equipment and return ground transfers. Link to prices? 
4. How do I prepare for heli skiing?
Before you come for your heli skiing trip, be sure that you are ski fit. It's best if this is not the first skiing you've done all season. You will enjoy your trip more if you are in good shape and hit the pistes a few times before you come. Also, make sure you have the right gear (see below). Link to get heli ski fit articles? 
5. What should I bring to heli skiing?
We will provide powder skis and poles or snowboard if you need. However, you are welcome to bring your own. Here are the essentials that you will need to bring along for your trip:
Ski boots
Ski gear: mitts, goggles, helmets, under-layers, ski socks, ski suit and toques. Make sure you can comfortably layer your clothing when you head out to ski, so that you can peel a few layers off if you get warm.
Bathing suits for soaking in the hot tub or relaxing in the sauna when the day's skiing is done.
Party clothes – to make the most of our multi-course dinners and whatever else the evenings may bring.
Link to packing list? https://www.lastfrontierheli.com/is-heliskiing-for-me/#trip-preparation
6. Who invented heli skiing?
That depends on who you ask. Most people credit Hans Gmoser, an Austrian-born mountain guide who settled in Canada in the 1950s, as the father of heli skiing. However, he certainly never claimed to be the originator of the idea, although he was the first to lead heli skiing trips professionally. His biographies suggest that he set up the first Canadian heli skiing trips after discussions with a geologist named Art Patterson in the 1960s. Patterson suggested that the helicopters he used for exploring the mountains during the summer could be used for ski trips in the winter, to keep them from standing idle for months. It is also suggested that skiers in Europe and Alaska were already experimenting with helicopters in the late 50s already. Ultimately it doesn't matter who came up with the idea – we're just glad they did!
7. How hard is heli skiing?
Let's put it this way: you don't need to be an expert skier, but it is most definitely not for intermediates. Skiers of advanced ability with some off-piste experience should be able to manage it without any problem. Also, being relatively fit is just as important as your skiing ability.
8. When should I come heli skiing?
This is a big one, and probably one of the most frequently asked questions we get. The simple answer is whenever you like. There is really no 'best' time of year to come shred the remote peaks of Northern British Columbia. There are, however, some typical characteristics of the Heli skiing in Canada at different times of the year.
December and January, for instance, are typically more about tree skiing and the days are a little shorter so we really try and maximize your time on your skis. We get lots of snow in those months (it's one of the snowiest places on earth FYI), and the temps can be a little colder than March, say. But December and January are all about deep turns in the trees, which is about the most fun skiing you can have. This time of year is for powder hunters!
February and March are a mixed bag of high alpine skiing, tree skiing and longer days. February is one of the drier months so it tends to have lots of variety within out terrain. March sees the temps moderate but with lots of snow. Like January, March can be deep! But can also present the opportunity for a little more exploration with the longer days.
April is our favourite month. The days are long, the temperatures are getting into spring and the snowpack is at its biggest. We don't necessarily get the massive pow days of the winter months, but we get long laps, lots of high alpine sunshine and warm temps. It is hands down our favourite time of the year, along with January (you just can't beat waist deep tree skiing in cold smoke) and offers a little bit of an almost summer feel in the valleys.
9. How Good Do I Have To Be?
 This is another question we get asked a lot. And the short answer is not as good as you may think. You don't have to be sending it on the double blacks in Whistler, for instance. If you're relatively comfortable on advanced terrain at your local ski resort, you should be fine. But ability is only half the equation. Fitness is always something that will help you on your heli ski holiday. The fitter you are (we're not talking Ironmans here), the better your ski holiday will be. In fact, we've dedicated a whole post to the Importance of getting fit for heli skiing.
10. How Many Runs Do You Do Each Day? 
Having a good idea of how much you're going to ski is important. At Last Frontier Heliskiing, expect to ski anywhere from 3000 to 16000 vertical meters in a day. Yep. The days can be that big. Our runs vary in length, so depending on where you are skiing and what the weather and snow conditions are like, that can be anywhere from 3 to 12 laps a day. But we've had days where folks have skied 17 laps in a day (this is why April is one of the best months to go heli skiing in Canada!)
11. What Do You Do For Lunch?
Another good question. Lunch at Last Frontier Heliskiing is a social, mountain affair. We generally eat in the field. So we'll find a nice spot to eat, usually at the bottom of a run, but not always, and have a catered lunch. Soup, sandwiches, snacks and hot tea. On sunny days, we'll eat in the high alpine and on snowy days, we'll usually have lunch in the trees, away from the elements.
12. Bell 2 or Ripley Creek?
Seeing as we have two distinct bases of operations, it can be tough to choose. Both offer different terrain and a much different flavour. Bell 2 is our purpose built heli ski lodge, right in the heart of our terrain whereas Ripley Creek sits in the Southern end of our heli ski area in the frontier town of Stewart, BC, right on the border of Alaska. We've written about this before so have a gander at our post on how to choose between the two. This is an ideal lodge if you are planning to go Heli skiing in Canada.
13. How much do you tip a heli ski guide?
Tipping is voluntary and tips are pooled for all staff. While this does depend on what you think is appropriate, based on the value you receive, up to 50$ per day is a reasonable rule of thumb. Your experience – from your enjoyment to your safety – depends on your guides and the rest of the team.
You'll have lots of other questions. But don't worry, have a look at our FAQ page on the website or better yet, drop us a line. We're always happy to chat to you about what we do so give us a call.
Be safe, ski hard.