A Typical Day At Last Frontier Heliskiing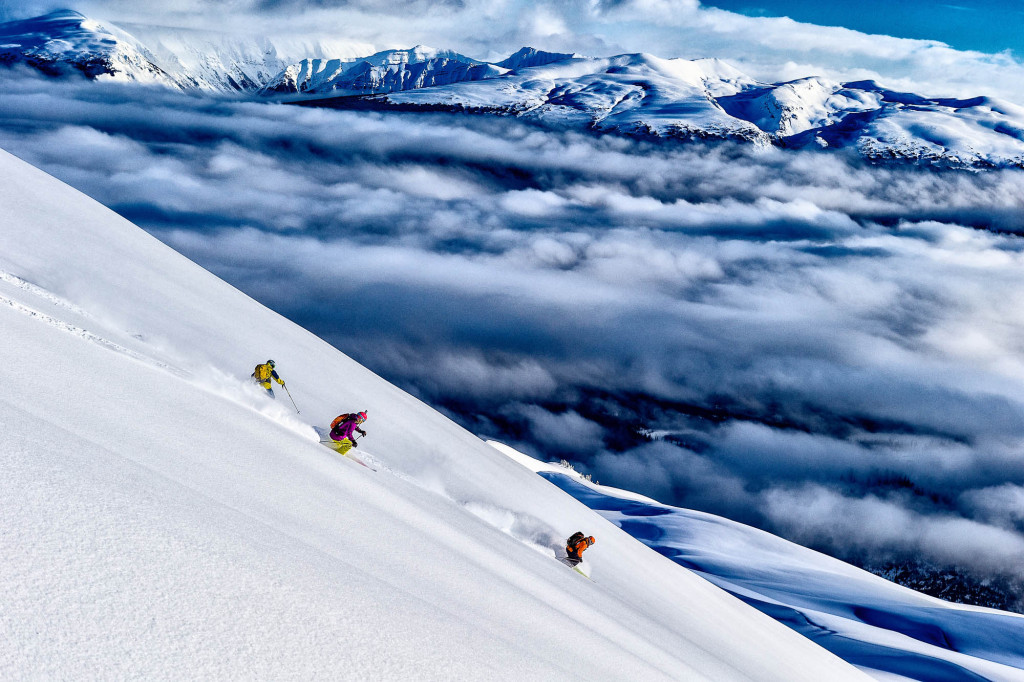 We welcomed first guests of the season on December 15th and our staff is hard at work fine tuning the day to day activities to keep everything running smoothly. So what can you expect as a guest at Last Frontier Heliskiing? What does a typical day look like? We get asked this question a lot and it's a great one because as you'll see, there's lots to a day of heliskiing, and there are options to make it what you want.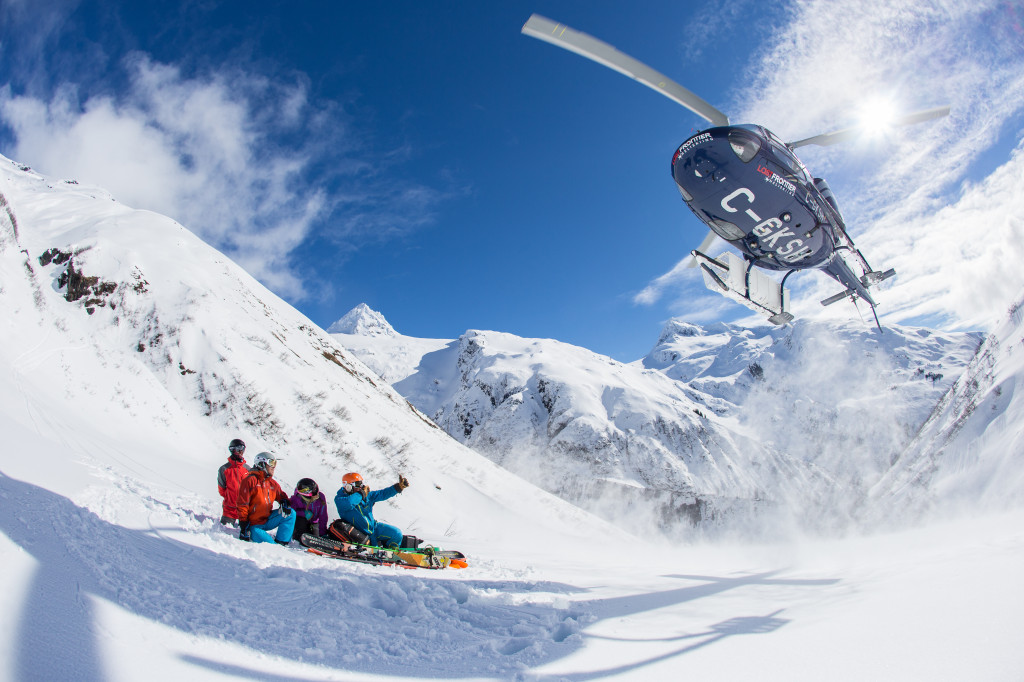 First, the day begins long before any of our guests get out of bed. Our staff is up and at 'em early, getting things rolling. There's a breakfast buffet to prep, coffee to be made (and consumed!), vehicles to fuel, helicopters to pre-flight and gear to be checked. Our guides start early as well. Their day begins with a guide's meeting. After a quick weather briefing and a discussion of what's happening in the snow, they set about planning where the best skiing will be. February high pressure? That usually means powder hunting deep into our tenure. Snowing? Maybe's some deep tree skiing. By the time breakfast rolls around, they can brief the guests on the plan for the day.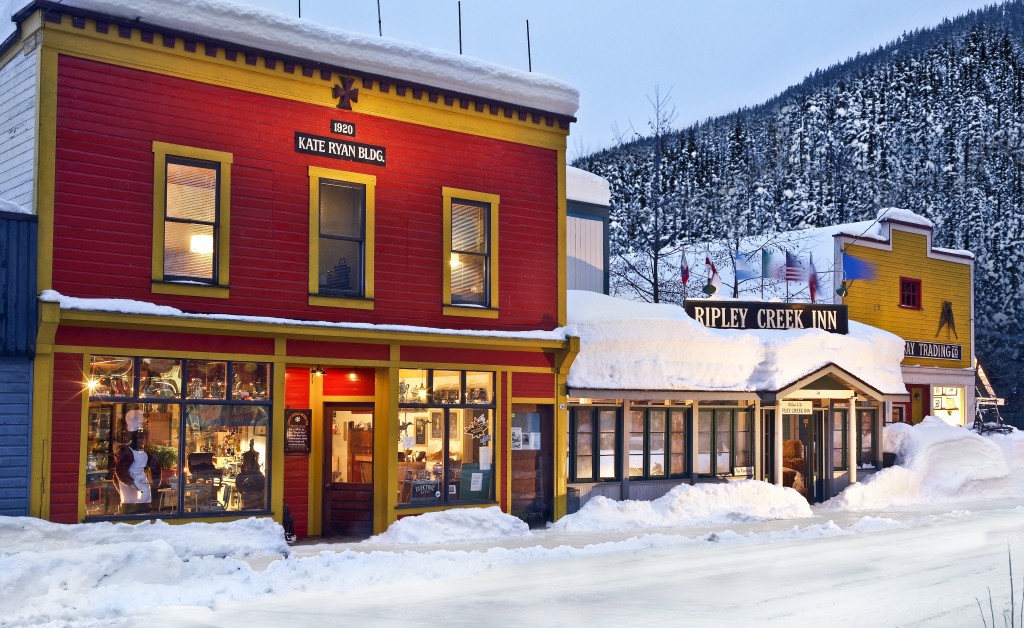 For you, the skiing and riding guest, the day begins when you roll out of your bed, typically around 7 or 7:30. For most of us, that means a hot shower, getting our base layers on and meandering over to the lodge at Bell 2 or the Bitter Creek Café across the street from our Ripley Creek location in Stewart for breakfast. For the folks who'd like to start the day with a little bit of body movement to warm things up and are willing to get up a little earlier, we offer a stretching class every morning at 7:15am, led by one of our massage therapists. Breakfast is then served at 8 and is a fan favourite at both locations, with a big buffet, delicious coffee and enough calories to get you fuelled for a day in the mountains.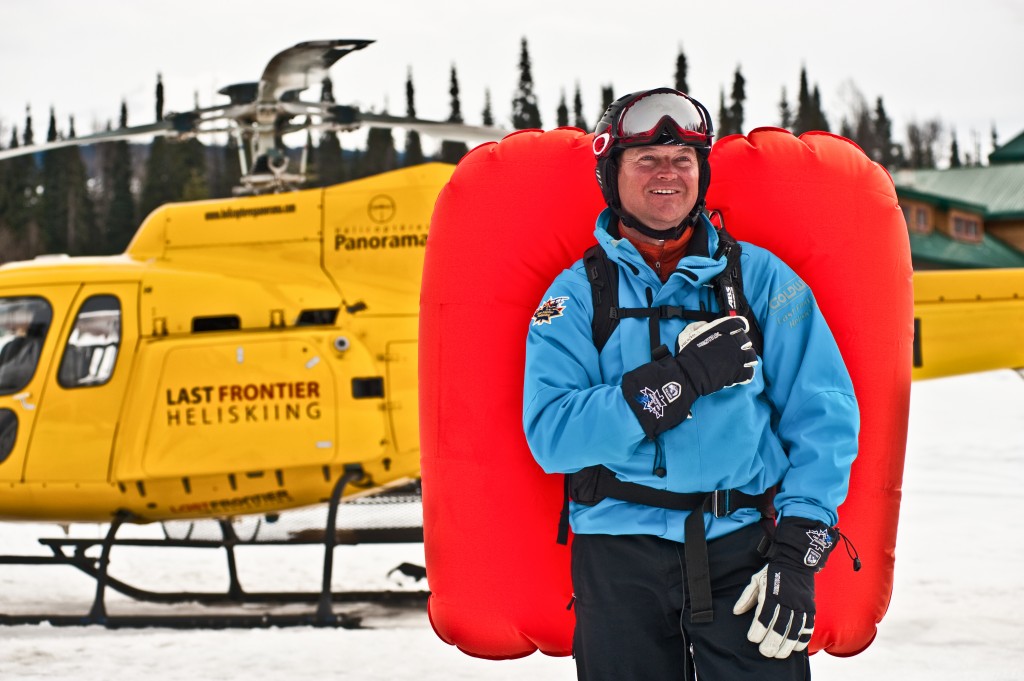 At 8:30 it's time to get your ski gear ready. Don't worry, we're there to help, and both our locations have everything sorted for you so it's just a question of throwing your clothes on and heading to our boot rooms. This is also a time to make any adjustments from the day before. Maybe you want a different demo ski or want to tweak a piece of gear. Our techs and guides are there to help. If it's the first ski day of your trip, our guides will go through a safety briefing, touching on avalanche transceiver handling, search techniques, some group safety and emergency protocols as well as a segment on helicopter safety.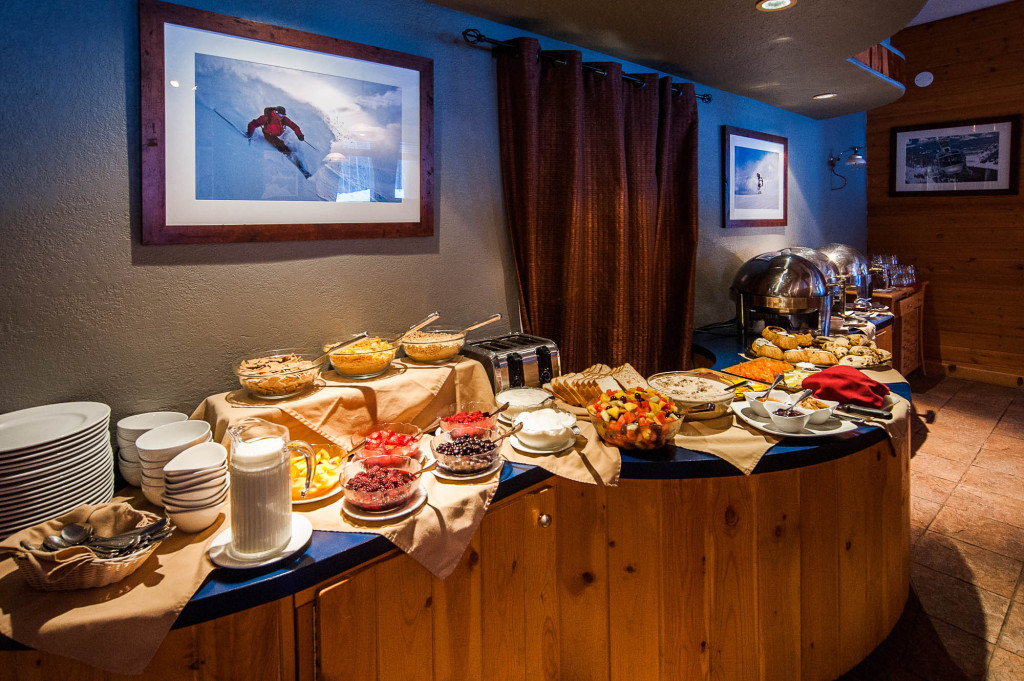 Each of our locations are a little different in how the operational morning rolls out. At Bell 2 Lodge, the helicopters are parked right outside the lodge, so groups tend to leave directly from there. At Ripley Creek, the helicopters are parked a three minute drive down the road at the Stewart Airport. So the first group for each machine will take off from there and the other two groups will jump in one of our vans to head out to a staging/fuelling area. We rotate which groups get out first throughout the week. Departures from both locations are usually around 9am.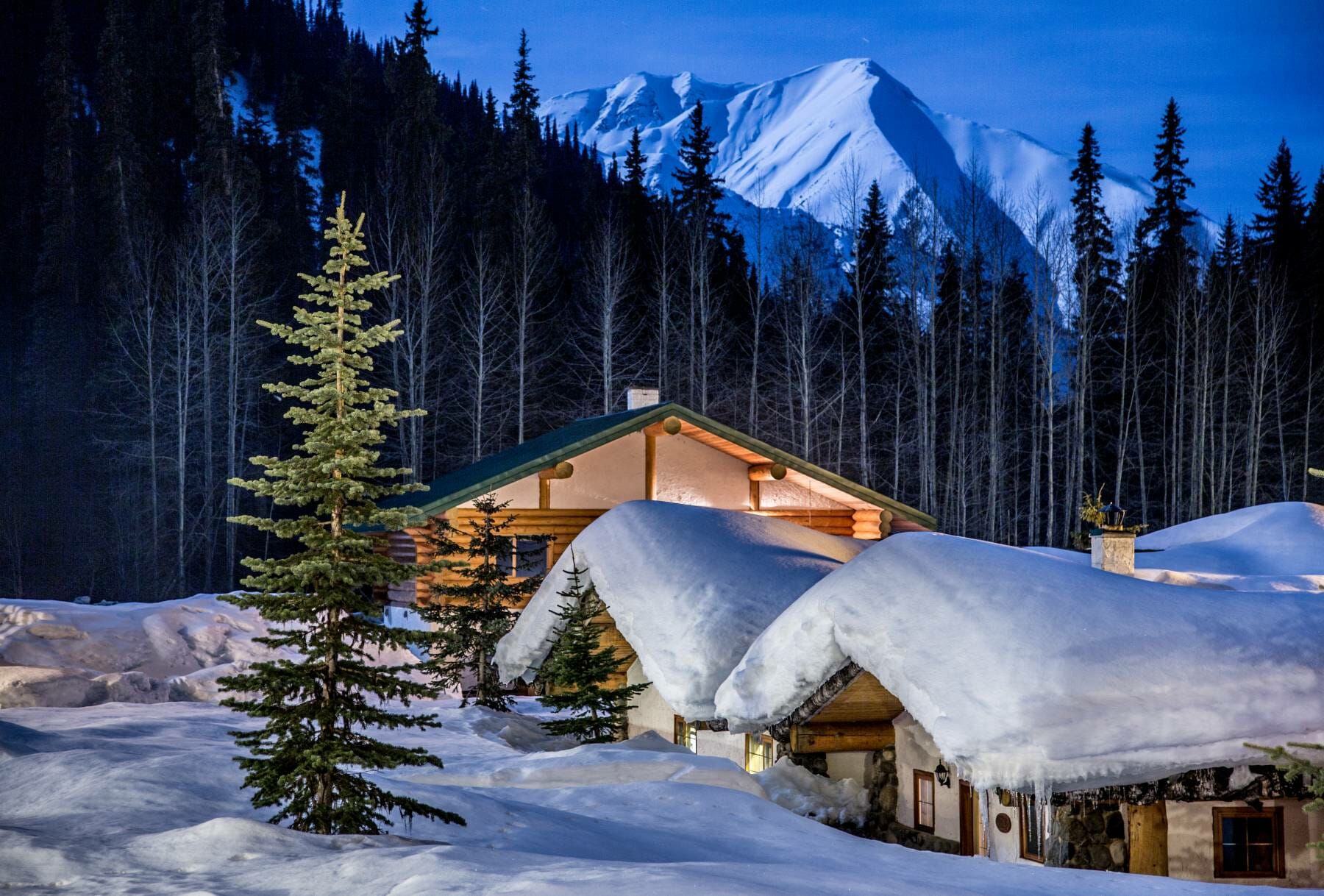 And then, well then the fun begins, 'cause it's ski time! Most mornings we can usually bag 5 to 7 laps as we work our way deeper into our heliski area. Around 12:30, we stop for a catered, mountain lunch to refuel. Lunch is a social affair and tends to be a time to eat, drink some hot beverages and discuss the afternoon's skiing options with the guides. After that it's more skiing, returning to the lodges before sunset. Depending on the time of year, this might be between 4 and 6pm.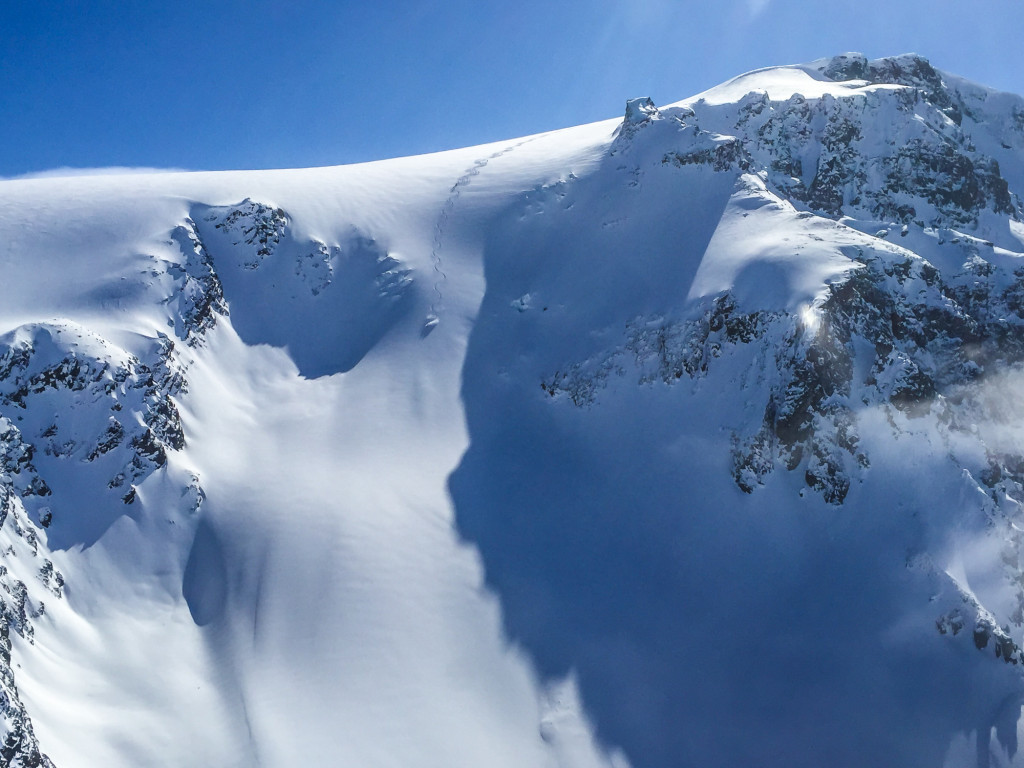 When we return to the lodges, there are apres snacks served and a chance for folks to stretch out and spend an hour or two relaxing before dinner, which is usually served around 7. There are lots of options between skiing and dinner. A hot tub, a massage from one of our massage therapists, maybe a walk around the trails at Bell 2 Lodge, or some chillout time in front of the fire in your room. If you're at Ripley Creek, you can explore the town of Stewart or even head over the US border and have a walk around Hyder, Alaska. Whatever your fancy, we can help you unwind after a day in the mountains.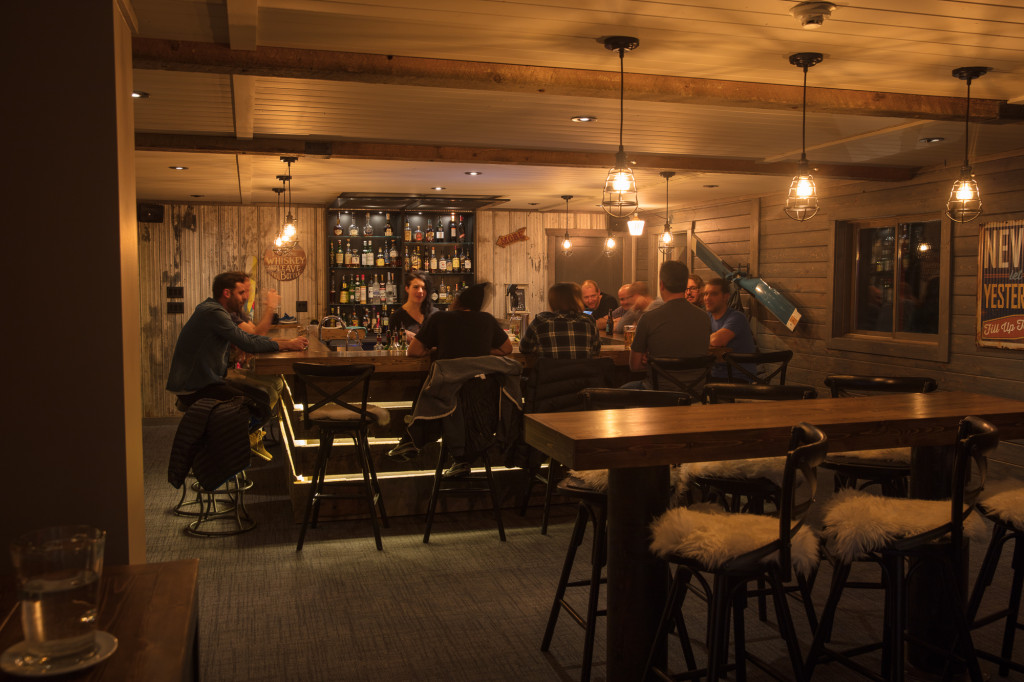 Served around 7pm, dinner is a chance to eat some delicious, fresh food, enjoy a glass of wine and relive the day with your friends. After dinner is up to you. For some guests, sitting by the fire and chillaxing the night away is in order. Others like to head to the bar and have a drink. Some nights we'll head outside for a fire under the stars or we'll put on a fireworks show for our guests. There have even been some slightly rowdy evenings at the pubs in Stewart, where we may or may not have come home later than we should have.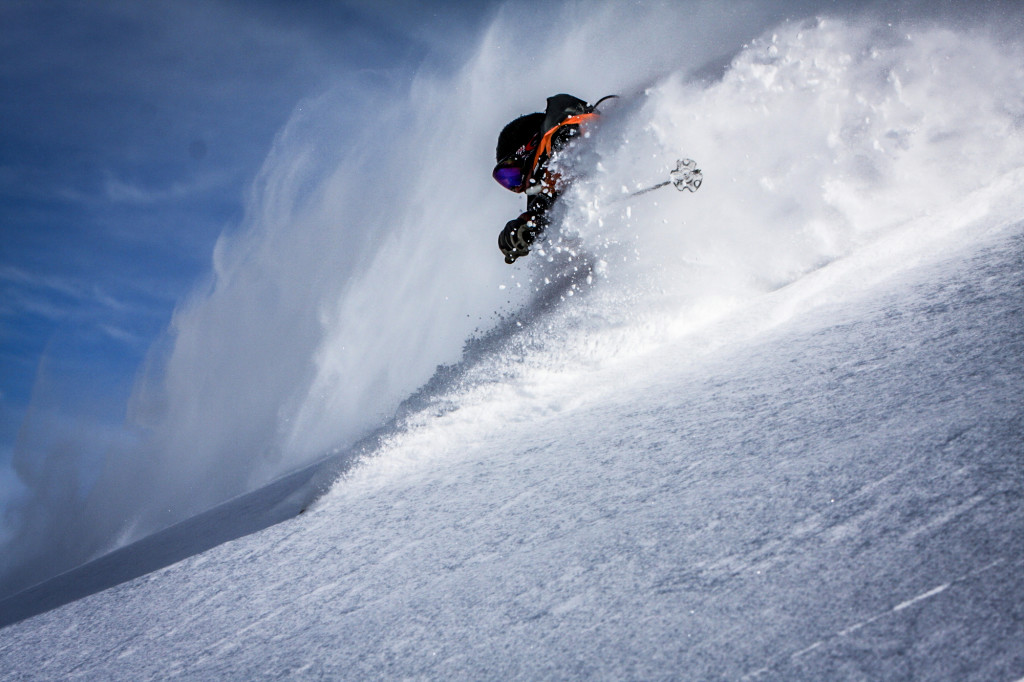 Depending on the time of year the days may roll out with some nuanced changes here and there. On those long April days, for instance, groups have been known to occasionally ski well into the late afternoon and early evening. It's really about the legs in the spring and how much folks think they can ski. Also, there are options to finish a day early as well, if it's late in your week and you're needing an afternoon off to relax and recharge the body, that can usually be accommodated. Flexibility is something we strive for and do our best to help make you have the trip you want. But don't take our word for it, come up and ski with us!
And if you made it this far, have a look at our Backgrounder Video Episode which pretty much sums up a typical day of skiing or riding with us.
Episode 04: A Day in the Life – The Background Series [2018] from Last Frontier Heliskiing on Vimeo.