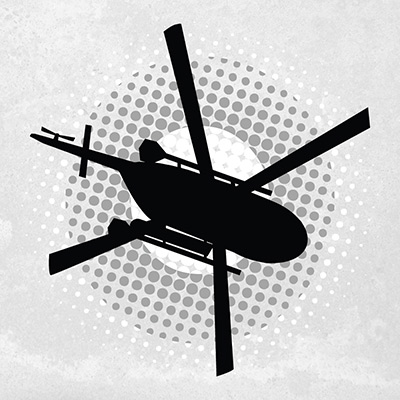 Alaska Heli Skiing: How Nature Delivers BC's Powder
Last Frontier offers two world-class heli ski locations: Bell 2 Lodge's legendary terrain in the Skeena Mountains and the epic tree runs and glaciers of Ripley Creek's playground in the Coast Mountains. With the Skeena Mountains boasting a record-breaking snow base right now and the Coastal Mountains maintaining their quality Alaskan heli skiing conditions, let's take a look at why these two destinations are so failsafe when it comes to abundant snowfalls, year after year.
BC's climate is undeniably varied. Within short distances the climate can rapidly change – this is due to the mountainous terrain, and proximity to the ocean. To see how snow is generated from these conditions, let's take a closer look at a typical cold and warm front.
Fronts (being the interactions of two massive masses of air) can be either described as cold or warm. Cold fronts bring shorter, intense periods of precipitation and occur when the cold air mass moves against the warm air, effectively driving it upwards.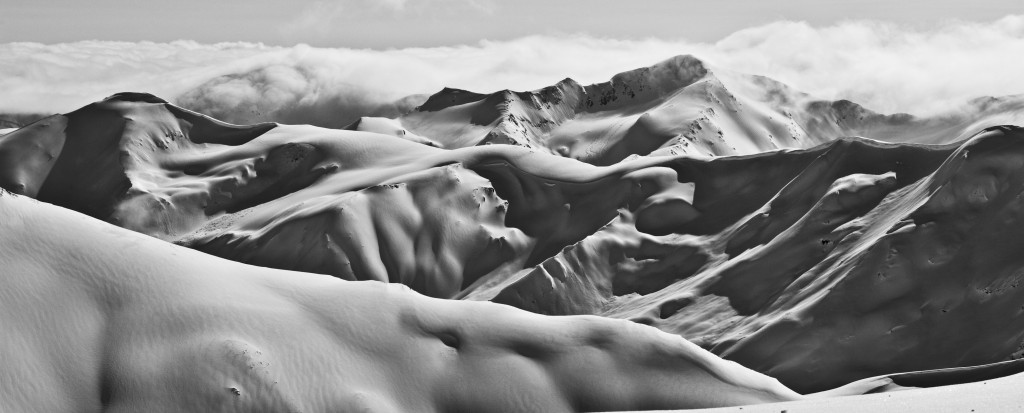 Warm fronts occur when the warmer air meets the colder air, slowly and gradually sliding upwards above it, creating clouds, leading to more prolonged periods of precipitation.
The Pacific Ocean regularly brings moisture-laden warm air, traveling from Asia with the help of jet streams, towards the coast of BC. When it arrives, it clashes with the cold Arctic air that has traveled over the Skeena Mountains from the northeast, producing great warm fronts that can dump huge amounts of snow on the prevailing Coastal Mountains for hours at a time.
The Skeena Mountains are also influenced by, and in our skiers' eyes, benefited from, the coastal weather patterns. The combination of these patterns with the geographical presence of a large valley, that is home to the Nass River, help produce the favorable conditions we all like. Here, in the Skeena Valley, the warm air penetrates the otherwise impenetrable Coastal Mountains, providing heavy annual precipitation, most of which falls as snow.
That is not to say it is permanently snowing here. Sometimes, during an Arctic outbreak, the northern interior of BC suffers from a cold snap. The coastal Skeena Valley is protected from these desperate temperatures by the ocean, and the winds clear the skies of any cloud whatsoever, leaving perfect, crisp, bluebird conditions.
Conditions like this do not happen everywhere in the world, and up here at Last Frontier Heliskiing, are extremely grateful for the combination of factors that contribute to each amazing season. Whether it is dumping down, and we're skipping in and out of the trees, or the skies have majestically cleared, leaving us huge, open, powder faces to play with, we can be glad to be in northern BC.
Heli Skiing, Heliskiing, Heli Ski, Heliski, Heli Skiing Tour, Heli Skiing Holiday, Heli Skiing BC, Heli Skiing Resorts, Heli Skiing Lodges