Bell 2 – Tree Skiing Out The Door
We know where the secret stashes lie. In the trees, safe from wind effect and sun crust, powder lives longer, undisturbed in its hiding spot until the more adventurous happen upon it, whooping and high fiving all the way home. At Last Frontier, we love our glades. Fortunately for us, there is tree skiing out the door at our remote Bell 2 Lodge!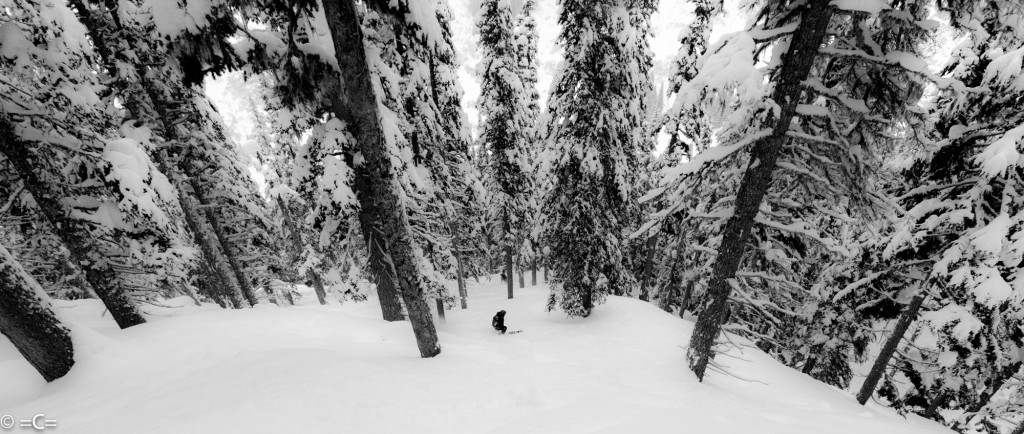 Whether it's the end of a long run that started high up in the alpine, or a day of lapping below the treeline due to weather and circumstance, ripping through old growth and burns is a sweet way to spend some time. Don't believe me? Watch our promo video from 2014, even just the first minute.
Still don't believe me? Here are three reasons why tree skiing with us is The Best.
1. Chainsaws, and other tools
We glade our runs in the off-season, trimming and removing just enough of the firs and foliage to make way for all the fun and excitement. Unlike skiing with my boyfriend – which almost always results in getting lost and sweaty, then fighting in private/bragging in public about it later – ducking into the trees behind one of our guides is like finding the portal to Awesome Land. Some lines are obvious and some are more adventurous; either way, it's the reason GoPros were invented.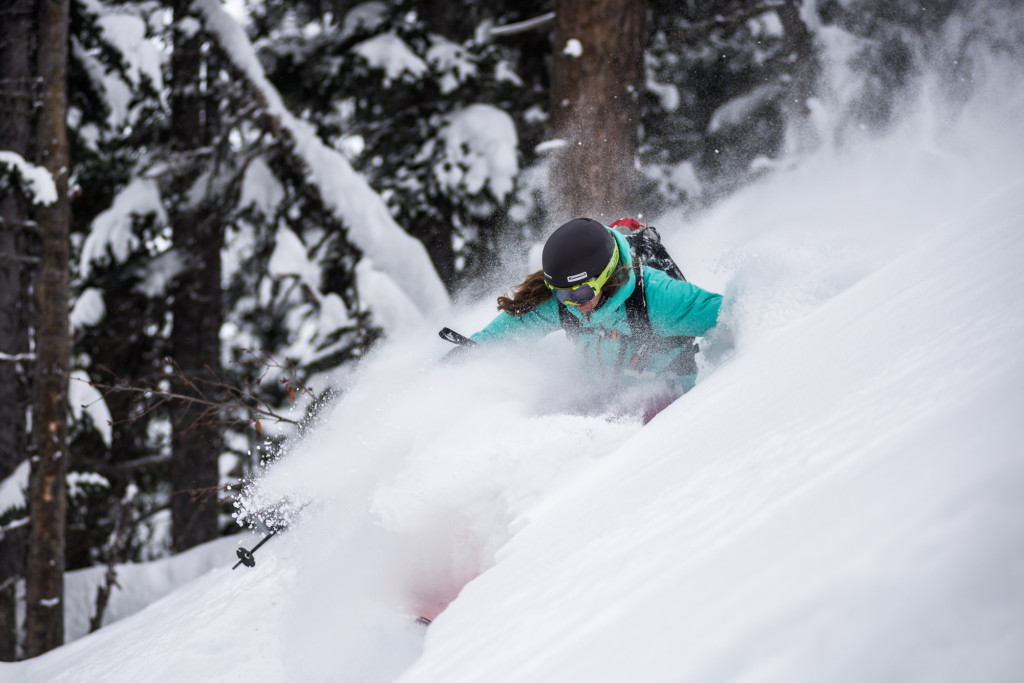 2. You are not alone
While glades are a safer bet when the weather takes a turn or avalanche risks are high, there are still risks inherent to skiing the trees. First and most obvious is a tree, itself. Fact: even a fluffy looking, snow-covered branch will hurt you, tear your expensive outerwear and cause emotional damage beyond the scope of what a beer at après can fix. Secondly, and potentially more hazardous, are tree wells: it can be very difficult to escape the downward slope of melted snow around the base of a large tree. Friends come in very handy in such cases and, for this reason, we always invoke the buddy system when skiing in the woods. When times get tricky, someone's got your back.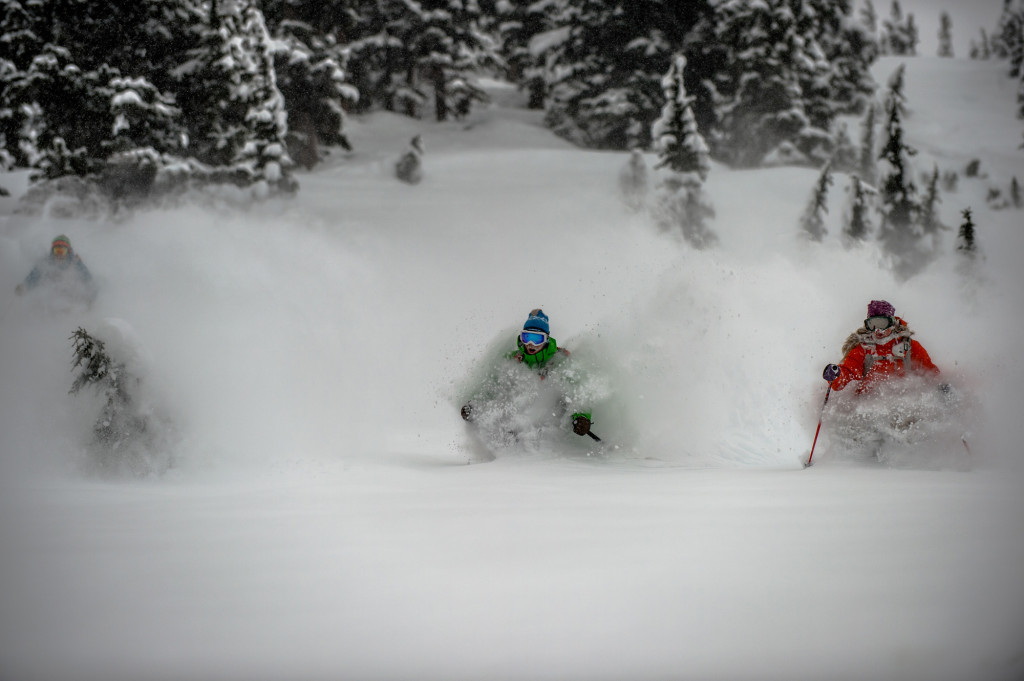 3. Follow the leader
Our guides know where to go and how to get there. They know who's skied where in recent days, so you won't spend all day skiing someone else's fresh tracks. They know when to stay left in order to avoid cliff bands and when to stay right to find the best pillow line of your life. They know where to stop so as not to miss the pick-up, and when not to stop so snowboarders don't get stuck on a flat traverse. Leave the map and the decision making to the pros. You're on vacation.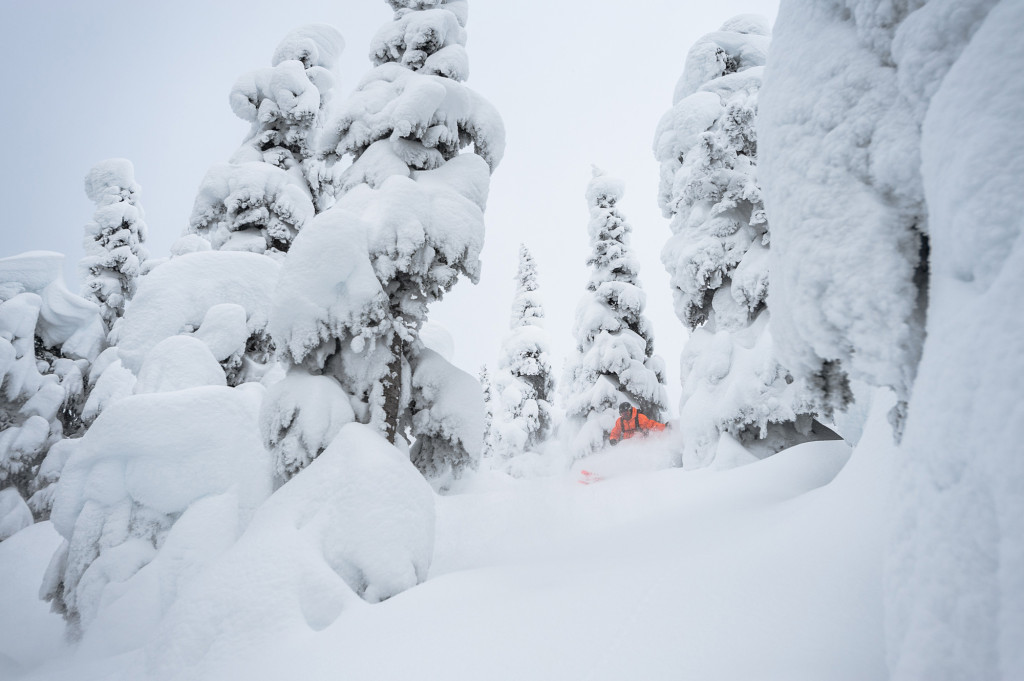 We love alpine bowls and panoramic vistas as much as the next heli ski company, but sometimes the trees are where it's at. And we're really, really OK with that.