Benefits of Late Season Heliskiing
There's rarely such a thing as a bad time to go heliskiing. Getting lifted by mechanical flight to the top of your next run – all day – is a bit like pizza, or sex. Even if it's bad, it's still pretty good. But late season heliskiing has more benefits than you may think.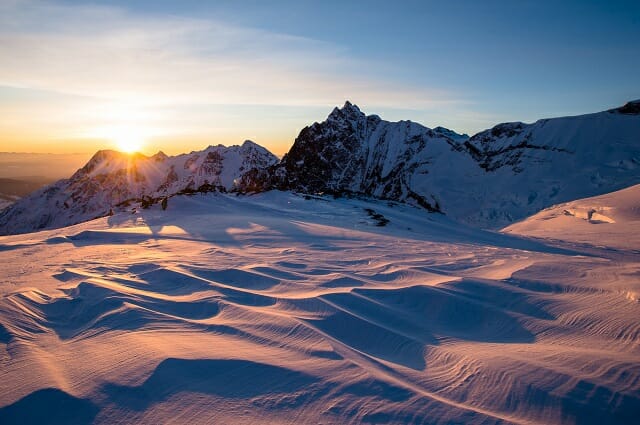 While the weather will dictate when the best conditions occur throughout the season, there's a few reason why the late winter and early spring can offer some of the best turns of the year. The peak period for us here at Last Frontier Heliskiing – and many of our competitors – is from late January to late March. That's when we have our lodges and helis filled with guests, all hoping to score the most ideal week of weather and conditions. But in the late season in April – often dismissed as a marginal month due to its temporal proximity to summer – can actually reward skiers with some the best conditions of the season whether, you're in the resort, touring the backcountry or heliskiing. Here's a couple of the standout reasons: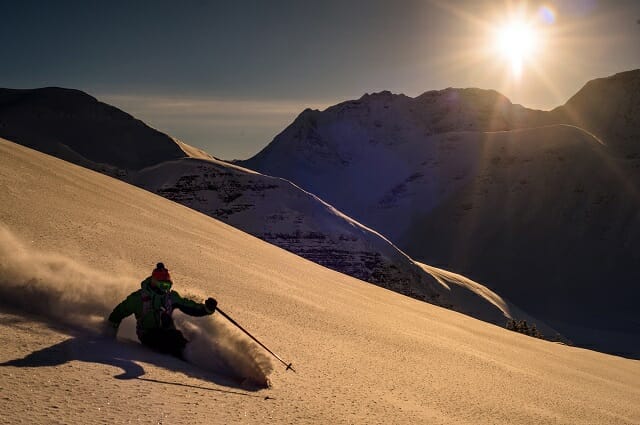 The snowpack. While Spring may already in the air, April often has the deepest snowpack of the season. All the storms since November have accumulated and the temperatures are yet to climb high enough to begin melting the snow layers. That means you have the most terrain open to you for exploration, like bands of high cliffs turned into rolling descents. The early spring also usually comes with a stronger consolidation of snowpack layers, meaning when the storm does arrive there is reduced avalanche hazard. Of course this depends on a multitude of factors and the strength of buried layers, but overall spring snowpacks are safer to ski on. That means steeper lines and more exciting terrain in the alpine.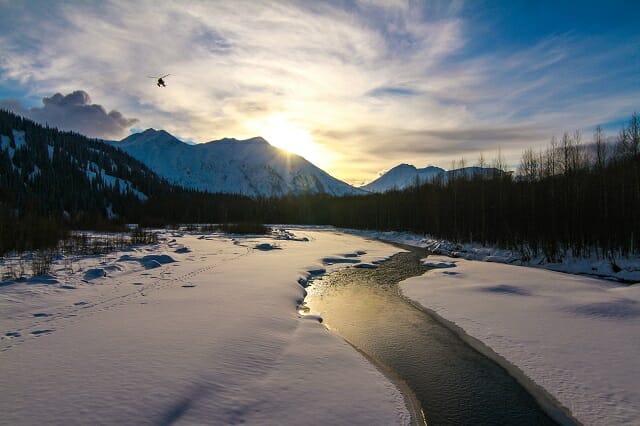 The daylight. At our Bell 2 Lodge, situated north of the 56th Parallel, days are remarkably longer in April than in February or March. That allows heli ski days to be stretched a little bit longer (if you're legs are up to the task) and more time to enjoy sunshine on the deck when you get back to the lodge. Sunny weather is more common in April, meaning more of the heli flights will reward you with amazing views of the mountain ranges we call home.
While April is not necessarily the best time for tree skiing, the long glacier runs and deep snowpack more than makes up for it. There's a reason ski mountaineers choose April and even May as the prime windows for their objectives – it gives them the best chance of success. Forget the golf clubs and make spring heliskiing a priority this year. You'll never look at April the same again.