Good To Goats: Wildlife Spotting And Protection In Our Tenure
Our tenure is special for a number of reasons, but a large draw to the far reaches of northern British Columbia is the chance to escape crowded landscapes and explore someplace wild and untouched. In addition to world class powder and incredible terrain, guests are often treated to spontaneous animal sightings: bears, eagles, goats and moose are fairly common, with more elusive beasts such as cougars and wolves making the occasional appearance. While we keep cameras at the ready in case of a photo op or sneak peek, we do understand that wildlife spotting and protection in our tenure go hand-in-hand. We work hard to keep the peace and be a good neighbour.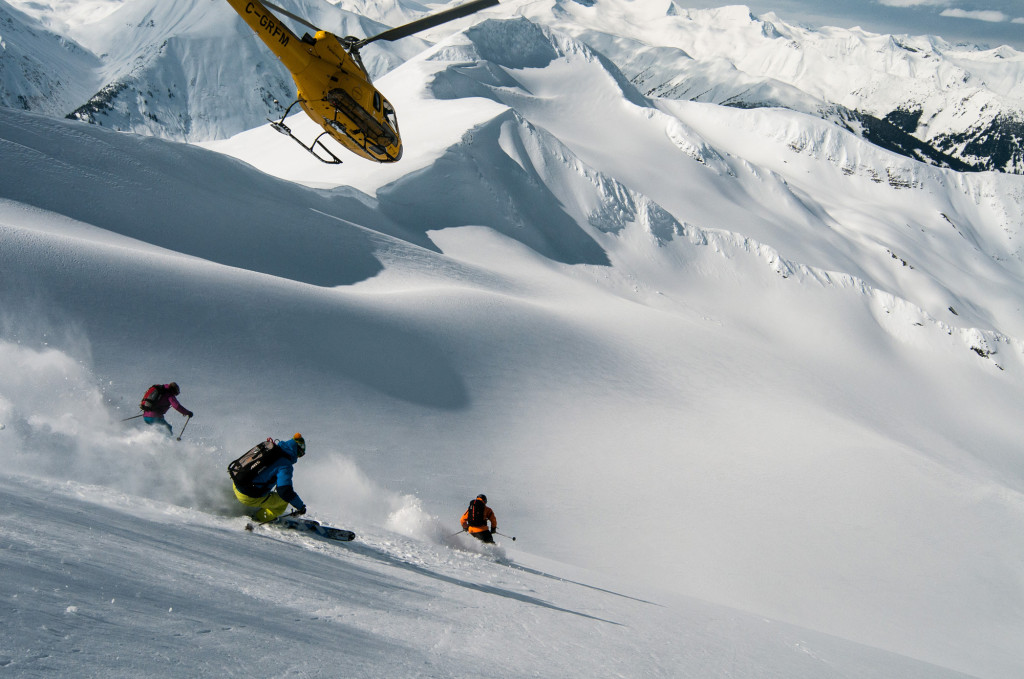 Most of the wildlife that surrounds our lodges at Ripley Creek and, more extensively, at Bell 2 spend their winter in our valleys. It's not uncommon to wake up to a moose nibbling on some foliage outside your cabin and fresh tracks crisscrossing throughout the property. Our presence in these easily accessed areas aren't much of an added concern, given the abundance of mining camps and traffic along the Stewart-Cassiar Highway. We are more of a curiosity than anything, and our novelty tends to wear off as each season progresses. We certainly advise guests to keep a safe distance from wildlife and we are diligent about waste management to ensure that animals are not being fed from our facilities or introduced to habits that might create an unhealthy dependance.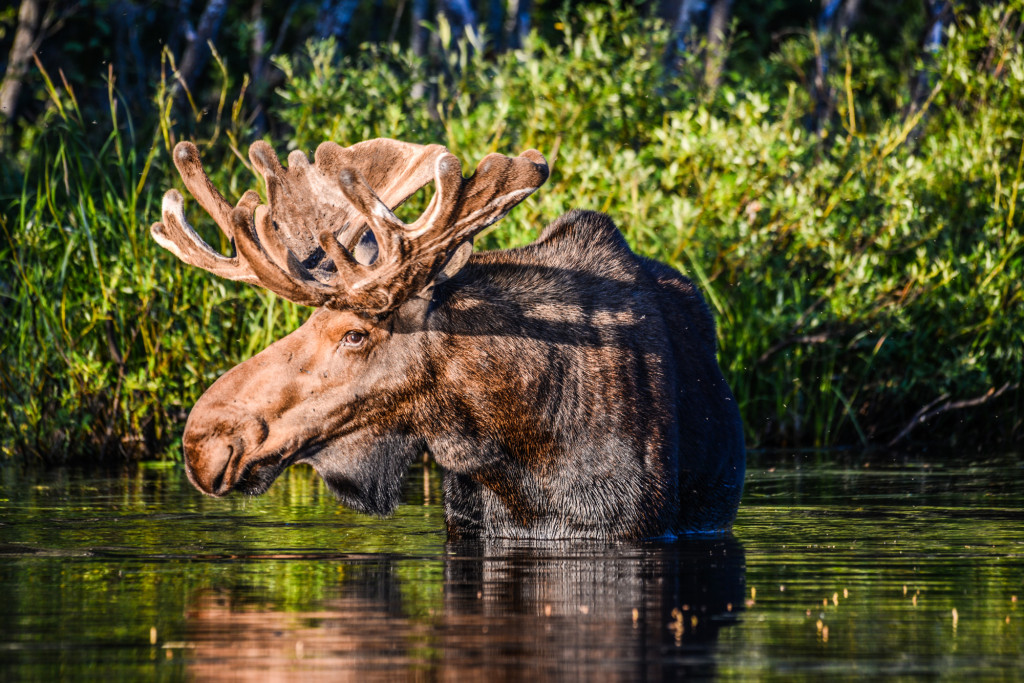 One animal is of particular interest to us, however, due to the proximity of their habitat and our zone of operation. Mountain goats abound in the high alpine: in fact, 60 percent of British Columbia's mountain goat population reside in a location within a short helicopter ride of our tenure. While there has been no conclusive evidence demonstrating that heliskiing has a negative impact on the movement or health of local populations, we cooperate freely and frequently with organizations such as the provincial Ministry of Environment and the University of Northern British Columbia to ensure that we're doing all we can to minimize damage to the ecosystem in which we live and play.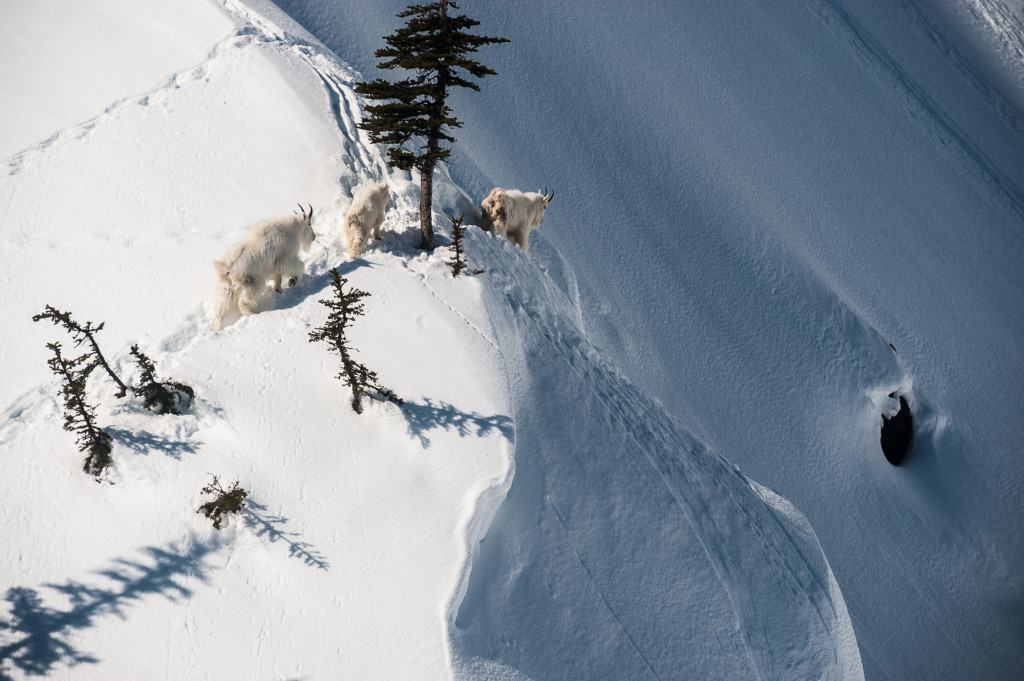 Our Director of Operations at Bell 2 Lodge, Franz Fux, has participated in and/or acted upon several studies done on the impact of heliskiing on mountain goats. Working with wildlife officials, we've re-examined our tenure, run by run, flight path by flight path. "We gave up some of our runs and adjusted flight paths, landing zones and take off zones to minimize disturbances to the goats," Franz explains. In essence, we've identified two types of zones with respect to goat populations: No Fly Zones (where goats are often seen) and Sensitive Zones (where goats are occasionally spotted). If a guide or guest spots fresh tracks on a run or mid-flight, we'll actually alter our plan for the day to avoid disrupting goats in the area. All wildlife tracks and viewings are recorded and passed on to the wildlife officers at the end of the ski season to help with research.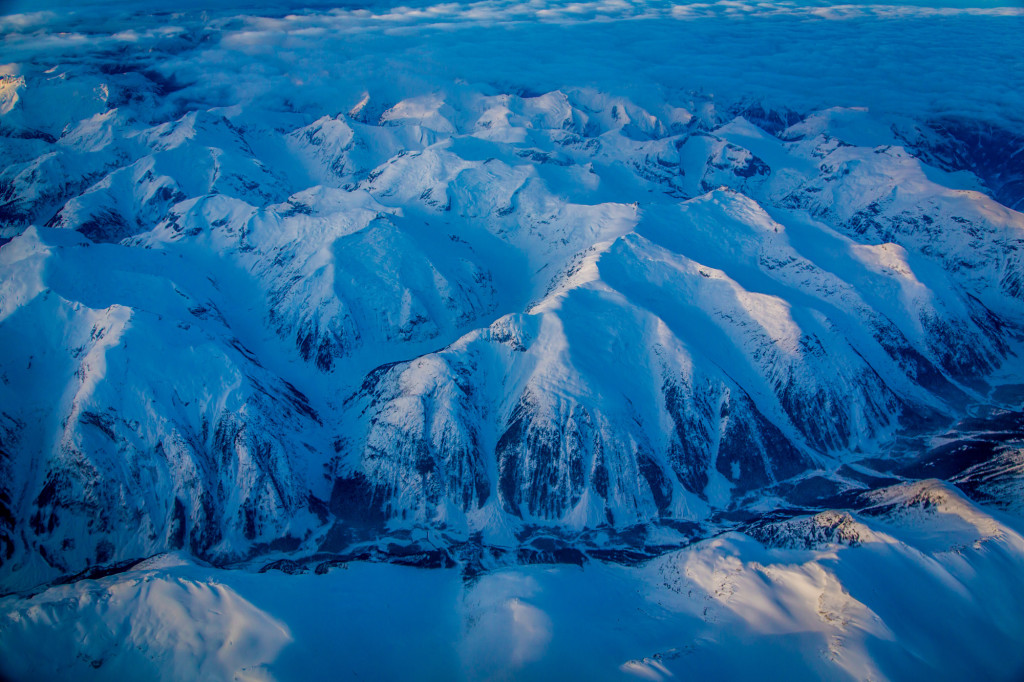 Wildlife spotting and protection in our tenure is something we enjoy and take very seriously. While sometimes it may feel as though there isn't another living soul for miles and miles up there, we know we share this incredible landscape with a wide variety of local creatures. It's a wild and beautiful neighbourhood, indeed!