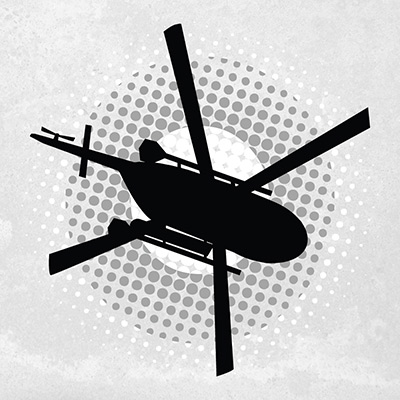 Heli-ski skis: What's special about them?
There are many different types of skis, each with their own specific design.  Each is built with a particular type of skiing style or discipline in mind, and all cater for particular kinds of snow conditions.  There are slalom skis, with massively exaggerated sidecuts for making the quickest and tightest of turns; or reverse cambered, reverse sidecut, powder-specific monsters such as Shane McConkey's Volunt Spatula's, which give amazing float on powdered snow, yet will be hopeless on groomed runs.
Backcountry heli-skiing in BC requires a great all-rounder, all-mountain ski.  Something that can handle the deepest powder, and slip through the trees effortlessly, yet cuts through the crud when the conditions become variable.  So what makes this type of ski so special?
At Last Frontier we have a good selection of skis, one of which being the Salomon Rocker 2.  If we take a closer look at them, they will illustrate exactly what makes heli-ski skis so special.
The reverse camber found on these skis, and similar all mountain ones, help the skier glide on top of the snow.  Performance on the hardpack however is not hindered, due to their low profile and traditional sidecut.  Many different designs and variations on the reverse camber theme have been manufactured and experimented with since the introduction of the aforementioned Volunt Spatula.

The Salomon Rocker 2 features a combination of rocker in the tip and tail, and camber under the feet.  This particular design is well suited to heli-ski skis as it gives maximum grip through harder snow (the traditional camber), but also gives added floatation (the rocker) when it's needed.
As with all big-mountain skis, strength and durability is also a key factor.  A full wooden core is essential to any heli-skiing ski, and the integration, by Salomon, of Nomex (also found in firefighting uniforms) keeps the level of durability high, whilst keeping the ski with a playful and surfy feeling.
With skis as big as these, 192cm long and 122mm at the waist, weight could be an issue.  Salomon therefore introduced honeycomb inserts into the tip and tail.  Honeycomb is a lightweight core composite made up of two or more dissimilar materials that produce exceptional structural properties.  Being at the ends of the ski, they reduce what is known as the 'swing weight' – making for a more maneuverable ride.  The metal edges have also been removed from the tips of the ski, with the remainder rounded off.  As well as saving more weight, the snow now rolls over these edges allowing for smoother slides through the powder.
Bring those trusted faithfuls, or test out these award-winning skis on your next BC vacation: we guarantee your heli-skiing tour will be special, whatever you're standing on.
Heli Skiing, Heliskiing, Heli Ski, Heliski, Heli Skiing Tour, Heli Skiing Holiday, Heli Skiing BC, Heli Skiing Resorts, Heli Skiing Lodges