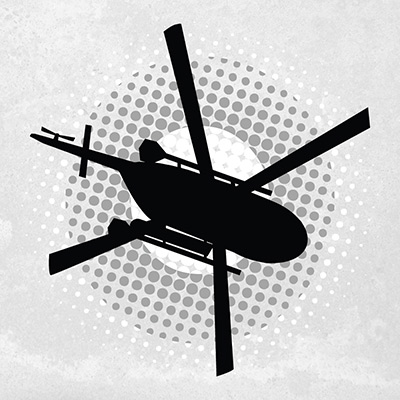 Heli-skiing: Safety First
In some respects, heli-skiing is safer than skiing in resorts. Consider the number of people in resorts who are corralled along catwalks towards the bottoms of ski runs: the more people, the more collisions you have and the higher the rate of injuries. And just because you're skiing in a resort doesn't mean you are safe from natural dangers. In the mountains, even the most skier-friendly resorts are still subject to Mother Nature's will.
Heli-skiing may sound like a harrowing journey, but there is a lot of expertise behind each tour and heli skiing safety is the primary concern. When you look at the science and tools that go into running a successful expedition, you'll soon stop your worrying:
Meteorology: Weather experts share their snowfall knowledge all along the western mountain ranges of northern British Columbia. The stability of snow pack and the avalanche risk is measured and calculated each day. Much of this research is shared with other scientific centers, and the guides study it before leading any outdoor expedition.
People: These heli-skiing guides have been skiing in the backcountry all their lives. Following the leaders' direction is the most important thing an avid skier can do. If the guide says to ski to the right, stay right. Each guide is trained to handle any number of surprises and they all have direct contact with the helicopters. The helicopter pilots have logged countless hours flying sorties in this mountain range and take into consideration wind and weather patterns before every flight. They give you proper instructions on how to enter and exit the chopper, and how to sit properly, ensuring your safety on the flight back to the heli ski lodge.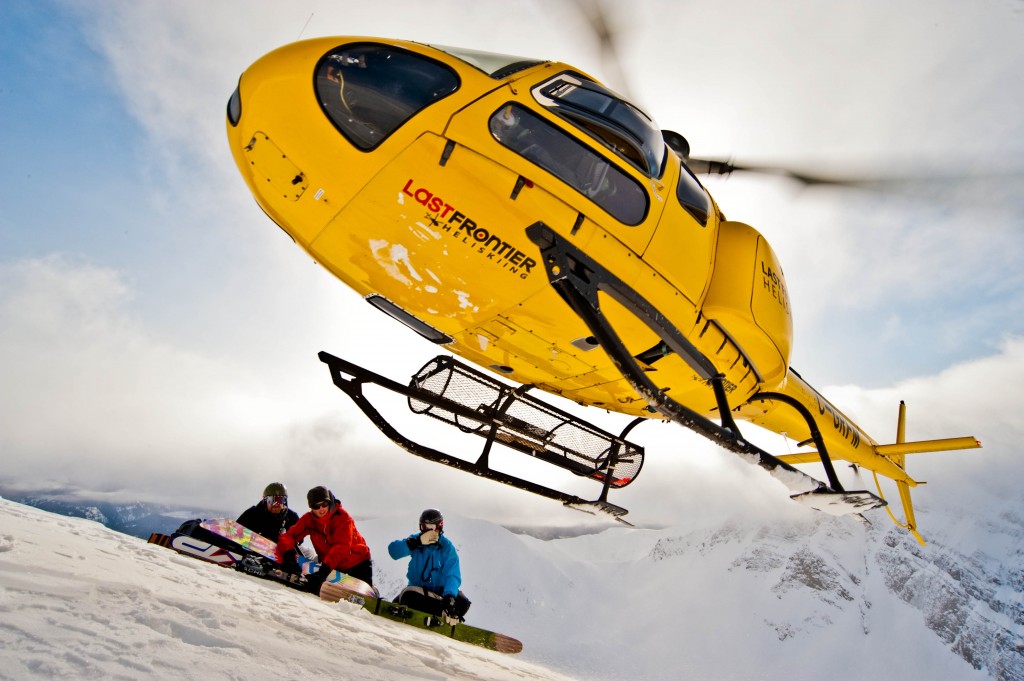 Tools: Avalanche beacons that transmit and receive signals are some of the most important safety tools you can have in the backcountry. Equally important are avalanche probes and shovels. Radios help keep contact within the group or with the base lodge and pilots. An ABS airbag is a good investment as well, since it will keep you afloat if you suddenly find yourself upside down. Finally, a small first aid kit/tool box is handy to have in the case of small blisters.
Skis/Boards: Obviously, the right skis (or snowboards) are fundamental. Skis should preferably be "big-mountain" with a bit of rocker, and a powder tip. Remember that while there is a lot of fresh snow in the mountains, conditions are variable. This is also true for snowboards — bigger isn't always better. So, get a snowboard that performs well in all conditions and is slightly smaller than what you'd use in a resort. Remember, safety controls are everywhere but they're never devised to interrupt your fun.
Heli Skiing, Heliskiing, Heli Ski, Heliski, Heli Skiing Tour, Heli Skiing Holiday, Heli Skiing BC, Heli Skiing Resorts, Heli Skiing Lodges