Heliski News: September 2019
CREW UPDATE: Familiar Faces
Preparations for our 2020 heliski season are fully underway. In just over three months our first guests arrive at Bell 2 Lodge and they will be greeted by a familiar crew. Wendy [Lodge Manager] & Mitja [Chef] head into their fourth winter. They are supported by many of the same crew as in years past: Dylan, Mikey, Ryan and Trevor in the Kitchen. Kurtis and Jonathan in charge of front desk, Alec on the radio, Megan back in the ski shop, Cass, Paige & Maxxwell in the bar/dining room.
Over at Ripley Creek – Xanthe will be back looking after the ground crew, assisted by Kat on time off. Guido is on again in the ski shop and Andre/Colin will lead the Ripley guide team.
Cliff [Director of Operations] continues to tweak what is already a formidable guide team. Returning are Michael, Lucas, Mark, Mikey, Lydia, Eirik, Hannes, Melissa, Luis, Charles, Marc, Graeme and Tamara. Congratulations to Nigel, Pablo, Kyle and Dave who are now full guides after passing the strenuous ACMG exam.
On flying front, Joel, Mike, Mark, Darren, Eric and Jake from Access Helicopter all have spent countless hours flying at Last Frontier. You'll be in good hands. For more, check out: About Us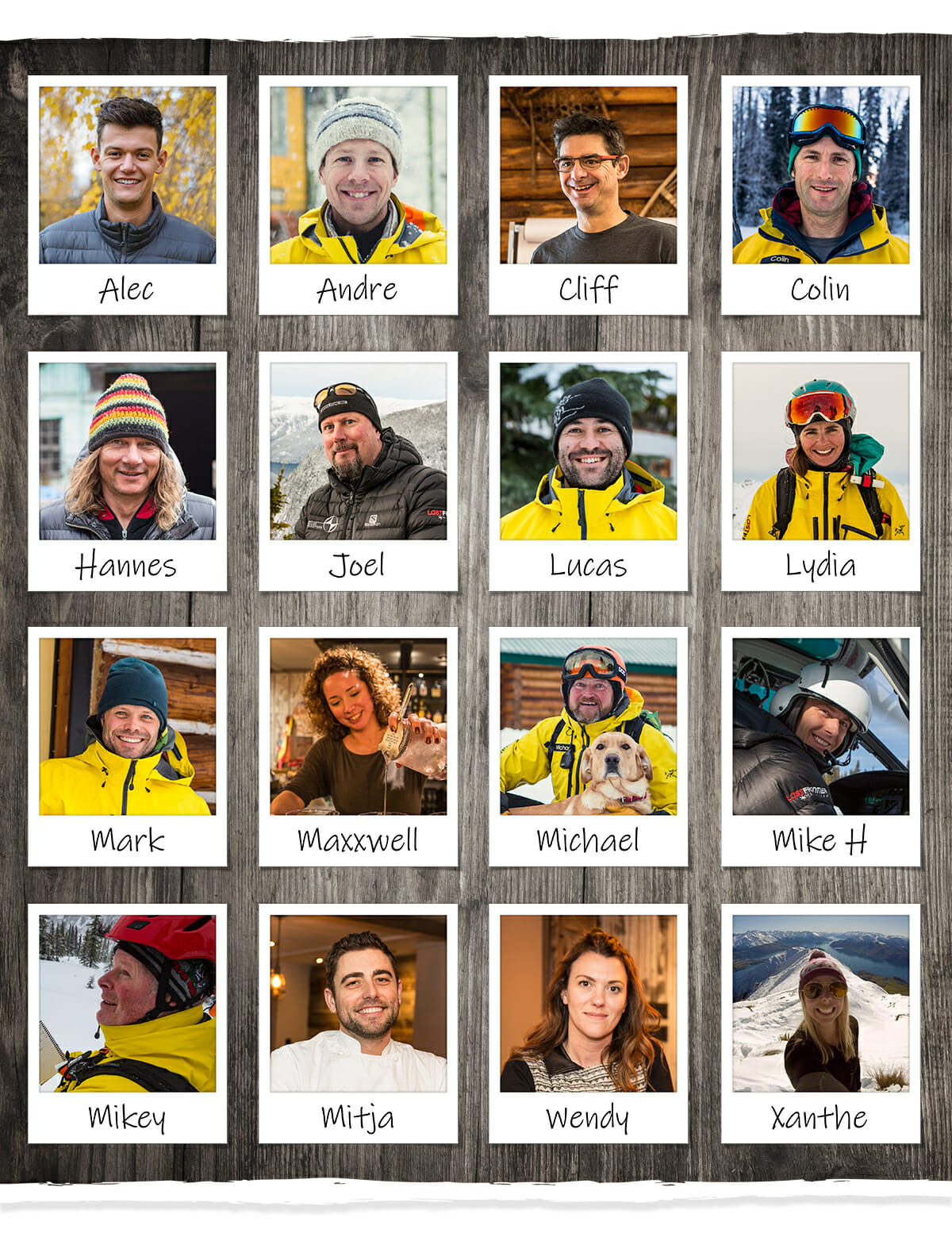 NEW DEVELOPMENTS: What's New for 2020?
We've just wrapped up a new tree glading program on the run: Borderline. This program is part of a multi-year strategy to enhance our bad weather skiing terrain in Red Flat, a quick 5 minute heli hop from Bell 2 Lodge. More details.
A remote satellite camera has also been installed on Borderline. Sitting at roughly 1,300m in elevation, the camera will be used as part of a pilot project to monitor weather conditions by our operational team. Stay tuned for periodic updates via Facebook and Instagram.
We wont give away too much, but hammers have been swinging for the entire summer at Bell 2 Lodge and some big changes are in store for those booked in this season.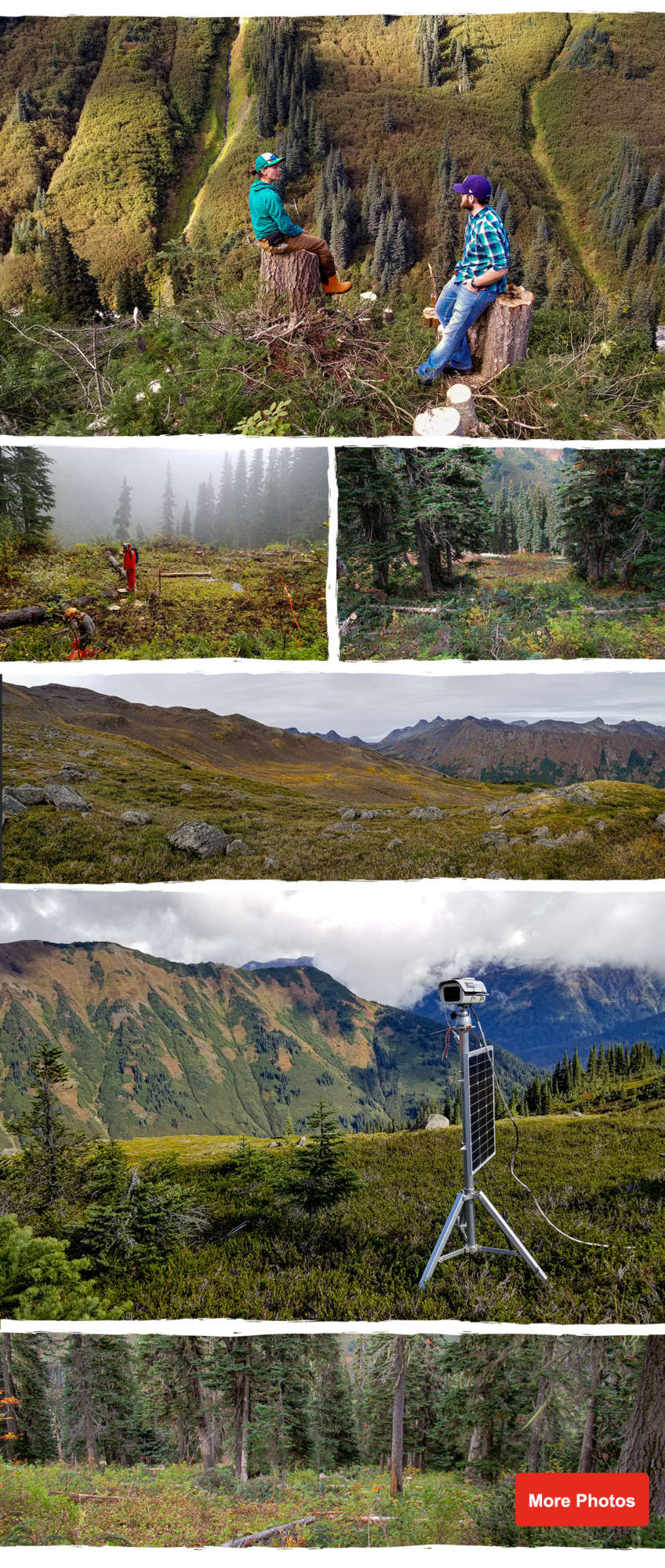 ACT NOW: 2020 Heliski Availability
Our first guests of the 2020 season arrive on December 27th at Bell 2 Lodge. Here is a sample of what we have left for the season: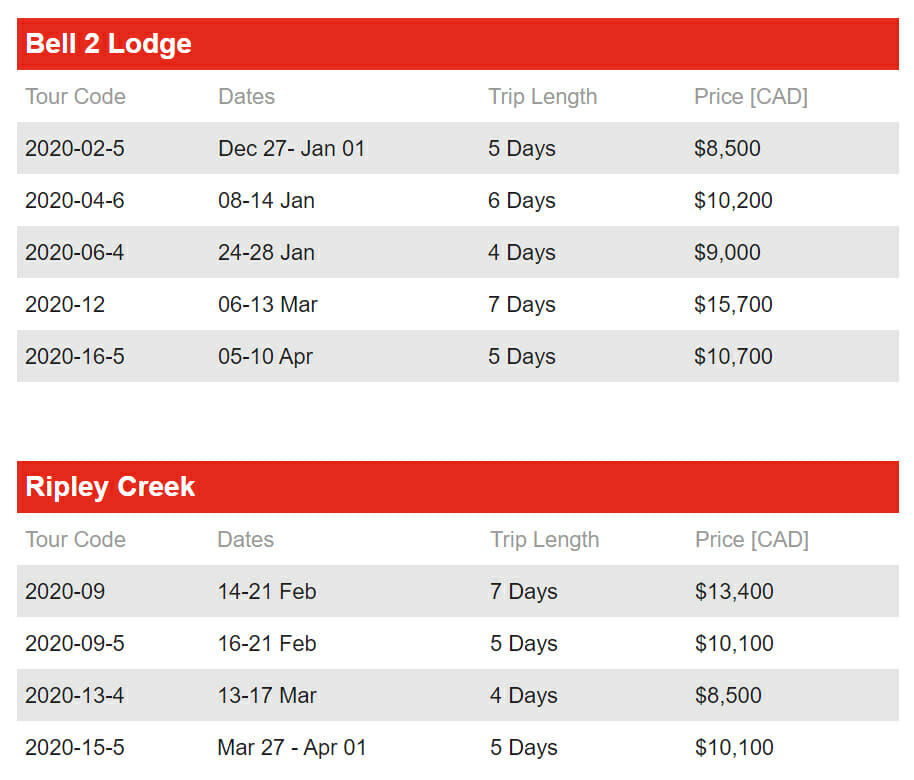 Request availability online via our trip builder or, give us a call.
Worldwide: +1 250 558 7980
Canada & USA: +1 (888) 655 5566