Heliskiing in Ripley: A Different Kind of Ski Vacation
Ski and snowboard culture hit the global mainstream decades ago. In 2016, the International Report on Snow and Mountain Tourism estimates around 400 million skier visits worldwide throughout resorts in 80 countries per year. That's a significant amount of skiers and boarders enthused to slide down the slopes. Yet, not every skier at heart is fortunate enough to live right by the mountains. A typical ski vacation thus usually involves travelling to a resort, lodging in a hotel for a few days, skiing during the day and dining (and perhaps dancing) by night. Resorts can be crowded places both on and off the mountain, so the connection to the natural landscape – particularly in over-developed ski areas – can be watered out by long lift lines, busy runs and endless infrastructures.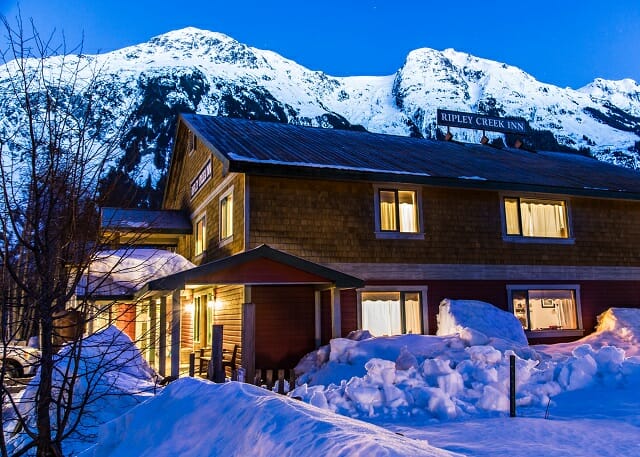 A heliski vacation at Ripley Creek is far off from a resort ski vacation. Although the town of Stewart, B.C. just recently got cellphone reception, it remains incredibly remote, a four-hour bus shuttle away from the closest airport in Terrace. Our guests at Ripley Creek find themselves plonked into a heritage mining town from the late 19th Century at the end of the Portland Canal on the border with Alaska. The town locals – approximately 500 of them – generally keep to themselves, so heliskiers will usually spend most of their vacation with no more than 24 other visitors. Unless they head to one of the local watering holes.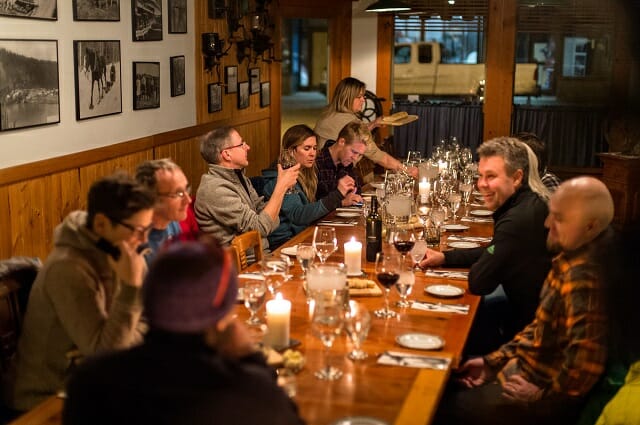 The accommodation at the Ripley Creek Inn isn't your typical hotel fare either. The various structures of the lodge – joined by Old Western style board walks – may seem like they are a hundred years old on the outside, but the interior reveals a rustic yet harmonized decor. You won't find 5 Star service here, but you'll find more character than all the Four Season hotels combined. Perfect for adventurous guests, whose number one priority on a ski trip is skiing.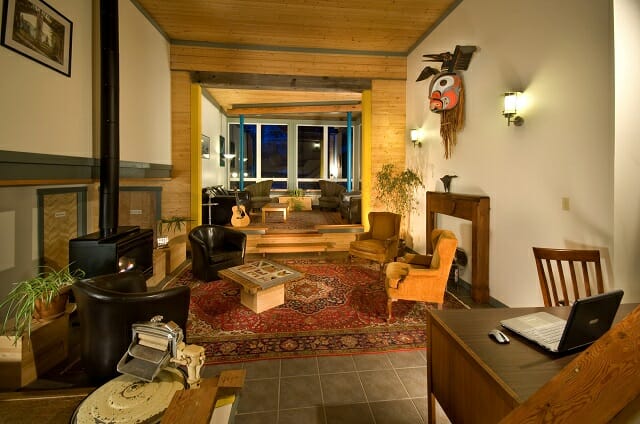 Food at Ripley Creek is all prepared by our dedicated culinary team at the Bitter Creek Cafe, led by head master chef Toivo Heyduck. Delicious breakfast buffets, tasty sandwiches, soups, home made treats for lunch and Instagram-worthy four course dinners. Over the course of a week, you may be cursed (or blessed depending on how you look at it) with glimpses of the infamous Heli Belly.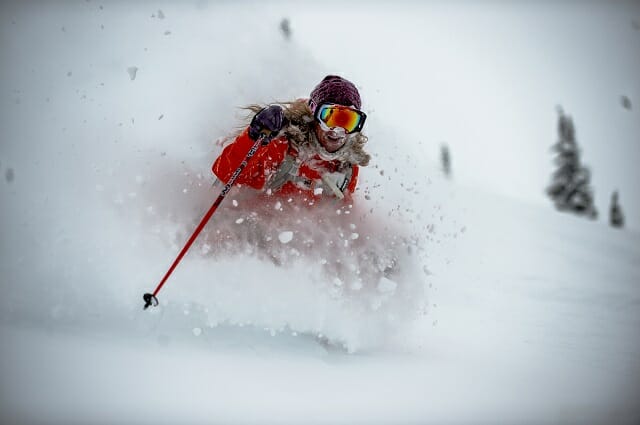 But the best part of a vacation at Ripley Creek is of course the skiing. Helicopters whisk you into the rugged Coastal Mountains of Northern British Columbia, descending pristine open bowls and glaciers, or some of the best tree skiing in the entire tenure, should weather close in. Many of our return guests ski at Ripley Creek exclusively. They love the adventurous feel of our destination, and  become very attached to the expansive terrain. Being based in Stewart and not located completely off the grid, it's also slightly cheaper than our Bell 2 Lodge.
You've probably had plenty of regular ski vacations at a resort. Come shake things up at Ripley Creek and experience one of the most adventurous heliskiing destinations in British Columbia.