Last Frontier Heliskiing – It's not just the snow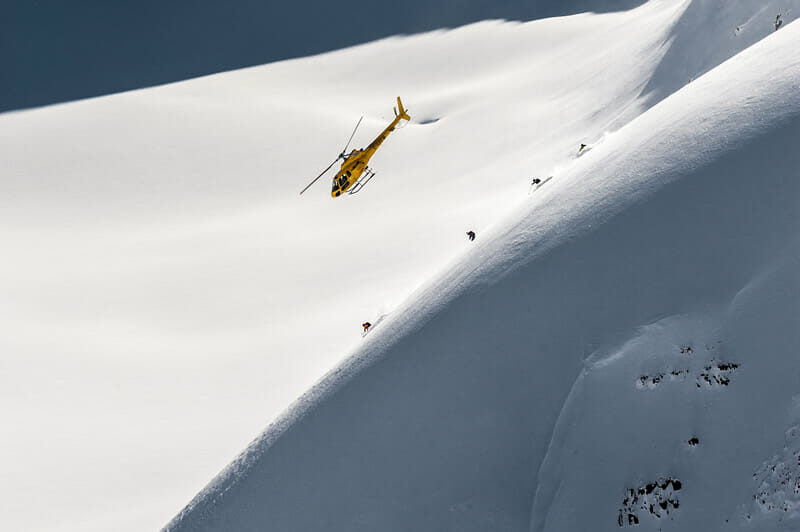 When you average 25 metres (yep, metres) of snow a year, have the single largest heliski tenure on earth and some of the best guides in the business, you tend to focus solely on what we offer for the skier in you. And don't get me wrong. Being able to ski endless vertical in some of the most remote and beautiful mountains in the world is a lot to brag about.
But what is it that makes Last Frontier a truly unique experience? Let's face it, there is a lot to choose from out there: from day trip heliski operations to other fly in lodge operations, competition in the heliski business is fierce. What is it that Last Frontier offers that truly separates them from the rest of the pack?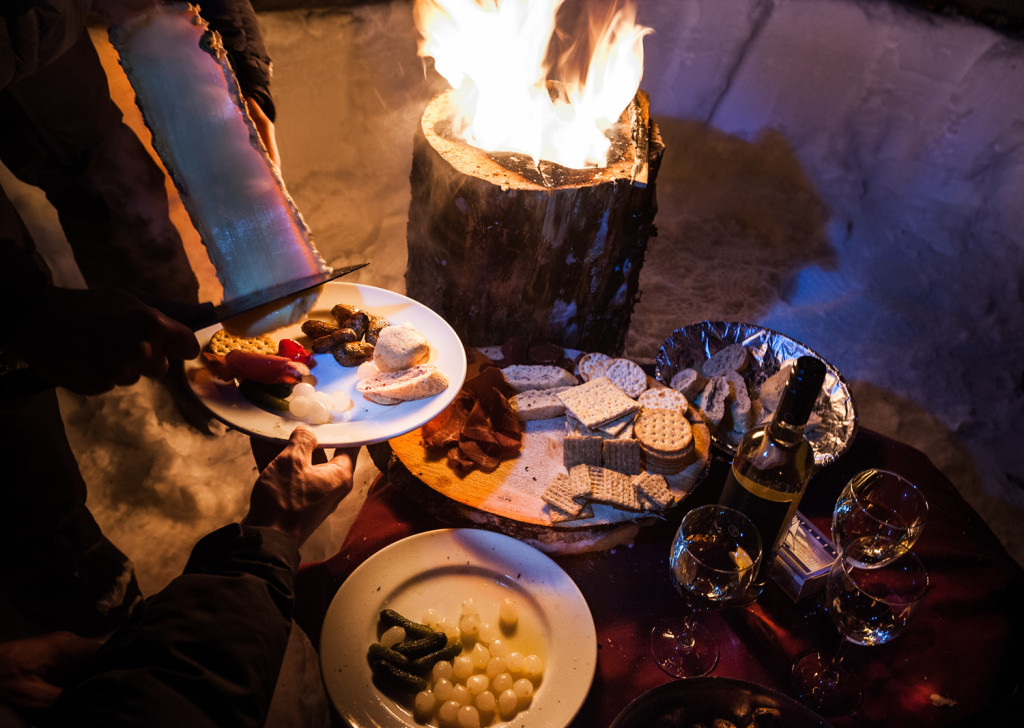 Imagine staying in a remote wilderness lodge a thousand miles from nowhere where the snow is so deep and the terrain so boundless that it rivals your most ambitious of ski fantasies. Couple that with luxury accommodation, fine food and drink and a limited amount of guests…I think you catch my drift.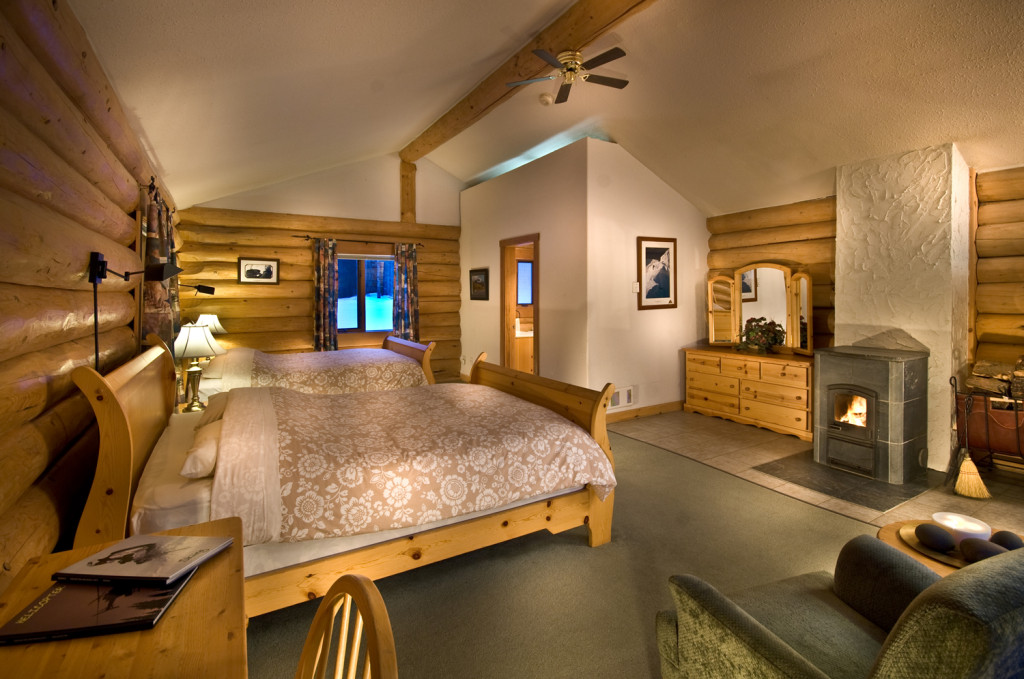 Last Frontier offers a truly unique experience. And it's the smaller details that make the difference. Guest accommodations at the Bell2 Lodge are log chalets, each with their own soap stone fireplaces. They only use AS350 (A-Star) helicopters so groups are never larger than 5. Each guest is equipped with an ABS bag and they have some of the lowest turn over for their guides in the industry. This may seem small, but guides tend to work where a) the skiing is epic and b) where the operation is truly a well-oiled machine. Keeping the same guides year after year is a big indicator of what Last Frontier is all about.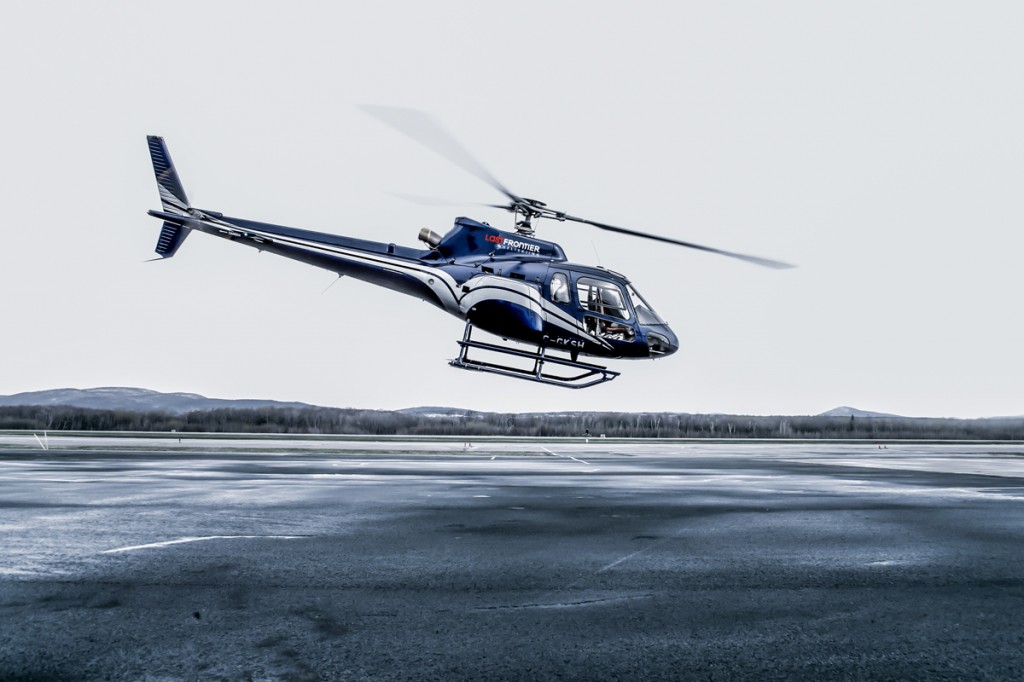 Like many of us, I grew up watching Warren Miller and Greg Stump movies and dreaming of the day when I could spend my winters shredding big lines all over the world. Becoming a heli ski guide was top of my list as a career path throughout my teens. As it turns out, I did manage to get the next best thing and now make my living as a professional ski patroller. But heliskiing was always something that, even to this day, would make my mouth water.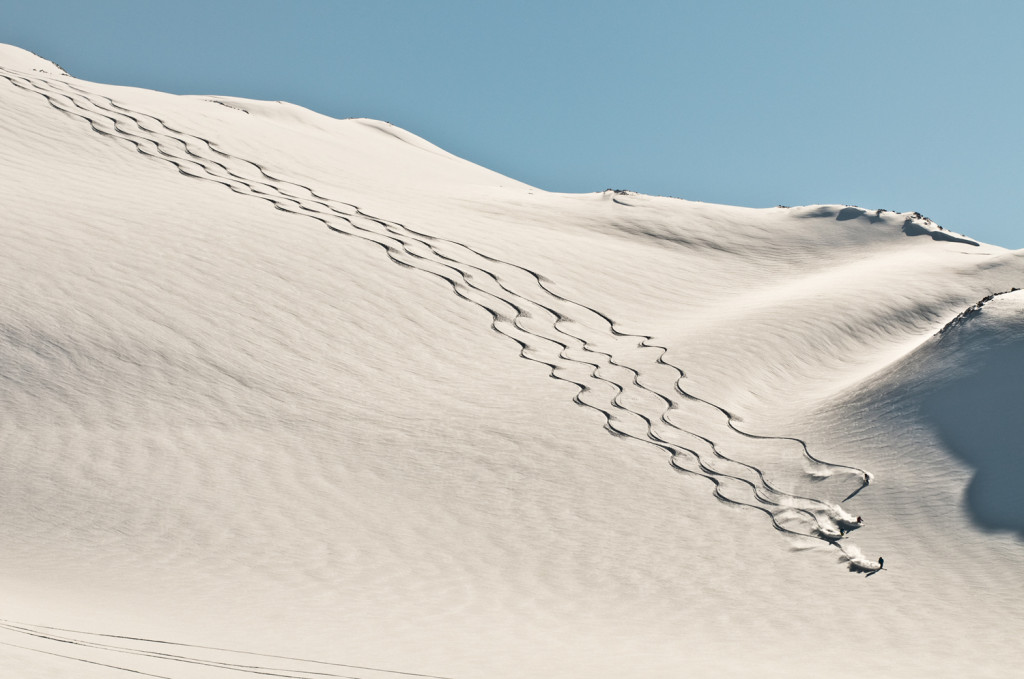 Being afforded the opportunity to ski lines in a mountain range seldom frequented by anyone, let alone skiers, is as good as skiing gets. For sure there are other spots in the world I dream of skiing; Alaska, La Grave, the Andes. But when I look on a map and see the North Coast of BC I see that it truly is one of the last frontiers of skiing. What better way to experience that than with a helicopter, guide and a roaring fire waiting for you at your bedside?
Be safe, ski hard.