Mining Up North: Heliskiing and Industry
The American author, Aldo Leopold once said, "To those devoid of imagination a blank place on the map is a useless waste; to others, the most valuable part." To many, Northwestern British Columbia seems empty. Towns are few to non-existent. Many peaks are unnamed and never climbed, let alone skied. Rivers are wild and valleys expansive. Few roads cut across the landscape and in many places there're no signs of human civilization. It's a lonely land, however it's far from empty. The area provides a rich habitat for bears, mountain goats, and many birds and fish. Northern BC is rugged, lonesome, and wild. Although the area is sparsely populated, it has a long and colorful history. Parts of the Last Frontier Heliskiing tenure was once an active mining hub, with over 10 000 people living in the region. The land is believed to be very prosperous in gold, copper and silver, which lead to strong mining explorations during economical booms. Now there's less than 500 people living here, most of which are in Stewart. However, mining hasn't completely left the area. Since the birth of Last Frontier Heliskiing 20 years ago, heliskiers and miners have successfully shared the landscape.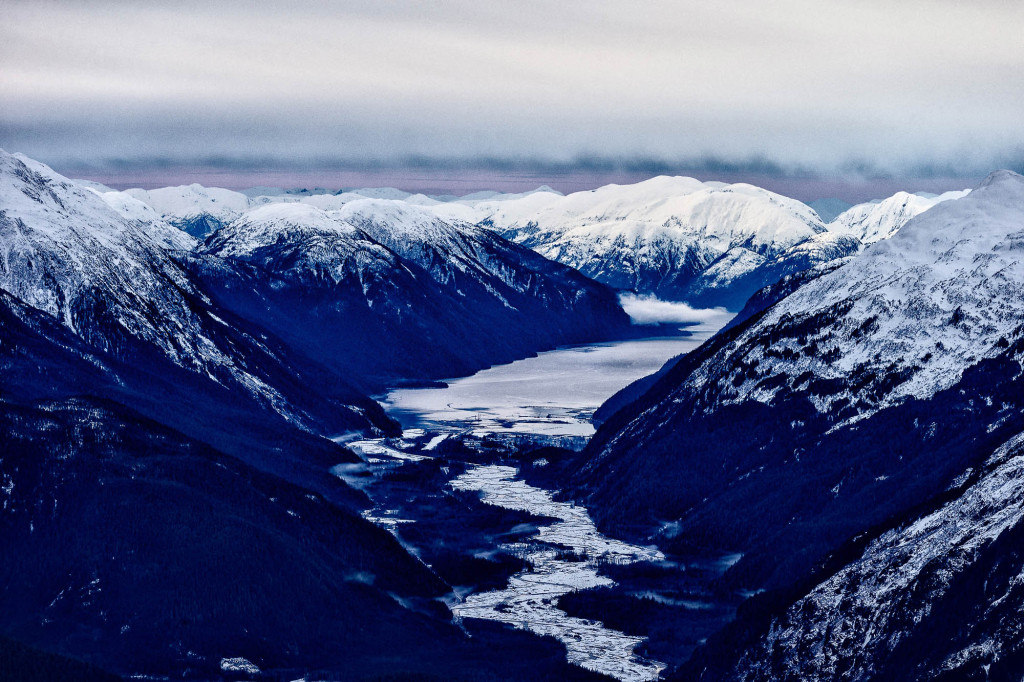 Last Frontier Heliskiing has the largest single tenure of any heliski company in the world (9,500 km2). It's thus not surprising that the land is also home to other enterprises. Although we're the only ones with the right to heliski in the area, the land can still be used by other industries, such as mining and logging. The Bruce Jack Gold Mine operated by Pretium is right Gob-Smack in the middle of our tenure. It was recently approved for a $450 million project and will remain in the area for at least 18 years, pumping out gold and silver.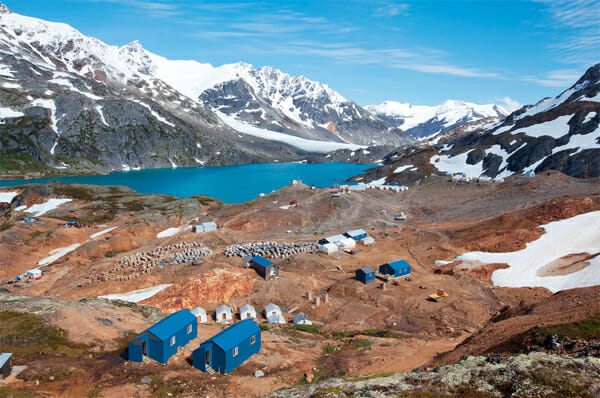 Northwestern BC is home to one of the world's largest copper/gold deposits. The province recently approved a $5.3 billion project to develop the area, and Seabridge Gold Corp has to find other financial partners to help them fund the project, called the KSM Mine. The company claims the mine would be a boon to the entire Northwest, generating 1800 construction jobs and 1040 operating jobs over its 52-year mine life. Although the project still has to be federally approved, it has the support of the local First Nations People and the town of Stewart. The proposed mine is located in a northern section of our tenure.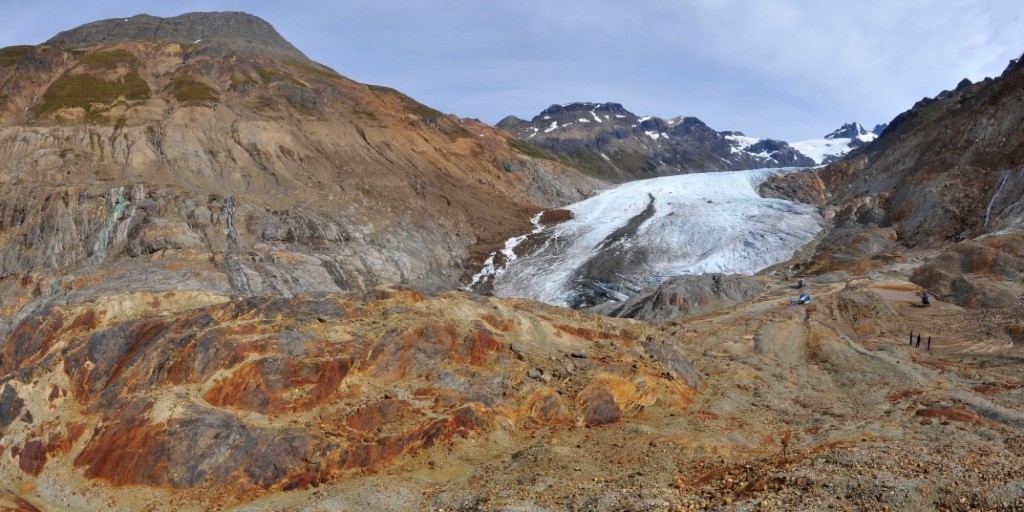 Although these mines might begin to "fill in" the blank map of Last Frontier Heliskiing, it's important to remember that our tenure is huge. Like one-quarter-the-size-of-Switzerland-Huge. First descents still happen every year, even after 20 years of exploration. The mines only affect a fraction of our tenure, which will leave our guests experience unaffected. Furthermore, the mines could bring a positive change in our Northern region. Not only will they provide an economic boost to Northern BC, but there'll be positive changes for us as well, namely for safety reasons.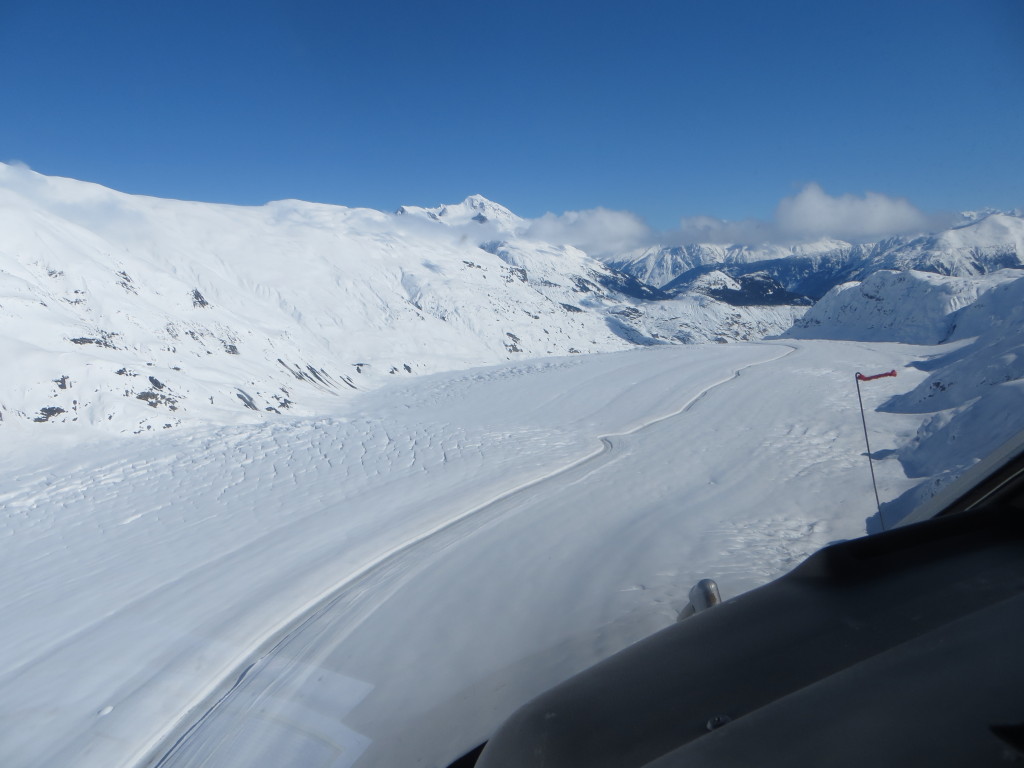 There'll be more professional avalanche technicians monitoring the snow conditions and stability for the mines/access roads. There will also be more helicopters in the area to help supply the mines and living camps. Remember, Northern BC is very remote, and getting outside help can take awhile. Having an active mine in the area provides us with more resources and highly trained help in the case of an emergency.

If you're worried that these mines may take away some of the remoteness of your heliskiing holiday – Don't be. We have plenty of untamed land to spare.