Nutrition: What to eat on a ski day – Heliski News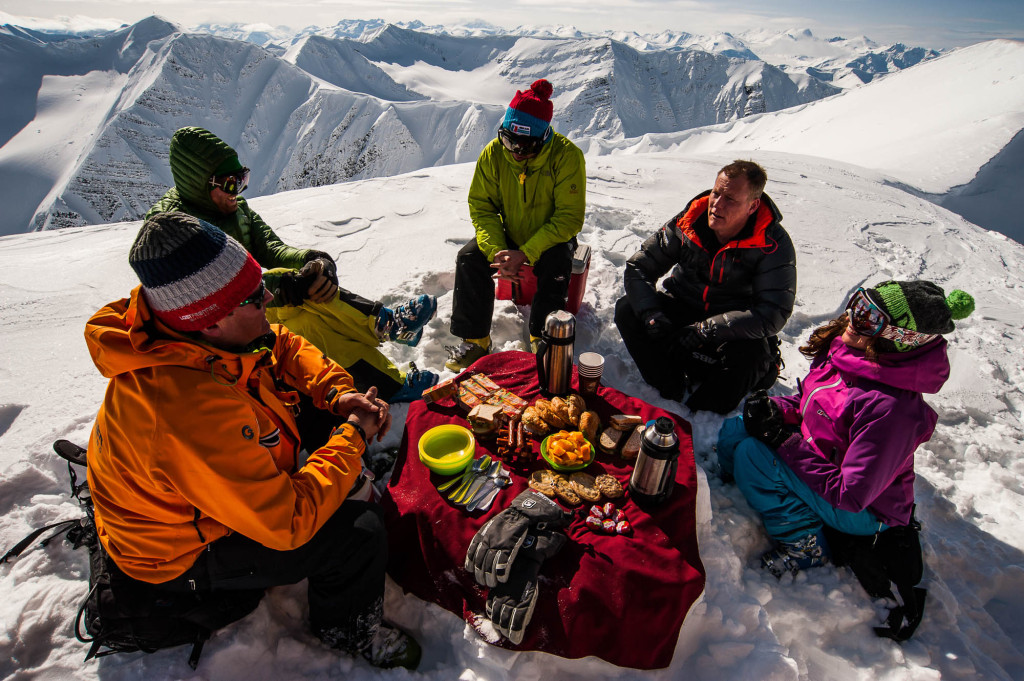 Let's face it; most of us don't really spend a whole lot of time focusing on eating "right" every single day. When French fries and a beer (or four) sound good, we go for it. When our buddy orders nachos loaded with cheese, mystery meat and sprinkled with lard, we dig in. But what we eat (and drink) not only affects our energy levels, but they also affect our health in the long run. So since it is a lot to ask to follow the rules of healthy eating 365 days a year, here is a simple nutrition guide of what to consume for those days that you are heading out on an epic adventure – and also how to properly après to ensure that you will be alive to live and shred another day.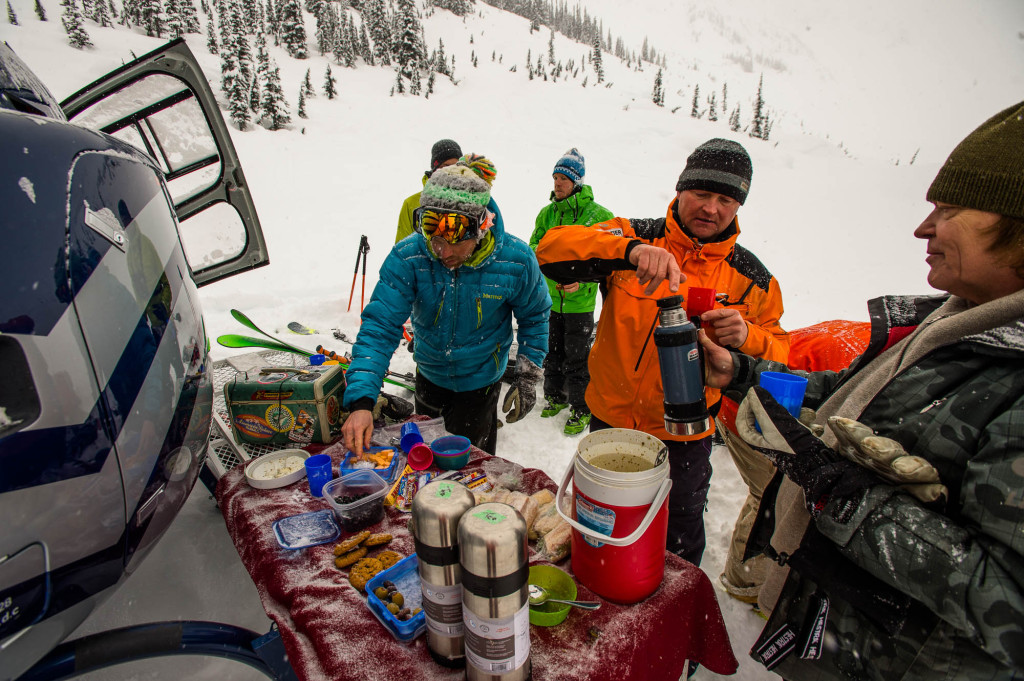 Breakfast: A well-balanced breakfast of healthy carbs (whole grains, fruits), protein, and water (and coffee to ensure those caffeine addicts are functioning properly) will help give you the nutrition boost you need to make it in the mountains from dawn until dusk. Breakfast is the most important meal of the day and sets the tone for your energy and storage levels, so don't skip it. If you are one of those "breakfast makes me gag" sort of people, choke down a protein shake or have cold pizza from last night. Just put something in your belly besides that Bloody Mary that you have in your hand.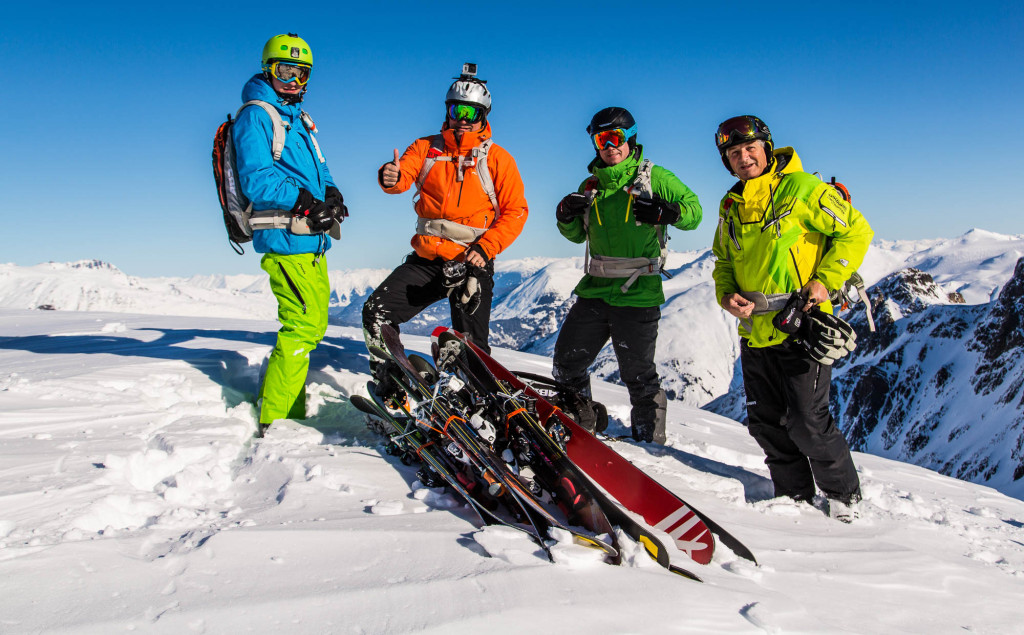 Snacks: When you are heading out for an adventure in the mountains, ALWAYS bring snacks. Even if you only plan on being out for an hour or so, ALWAYS bring snacks. I don't know how many times an hour turns into 10 when Jimmy loses his ski, then Bob brakes his binding, then Billy picks off a tree when we are as far away from the car as possible. Prepare for the worst so at least you will at least have a full belly when you are trudging back to your car at 2am. As far as ideal snack choices go, protein bars are a great pick on the nutrition scale. Try getting bars with at least 10-20grams of protein each Pure Protein Bars have a great protein to carb ratio, taste awesome and are gluten free (I am a glutard and I crave these things). Shot Bloks by Clif Bar and energy gels are also a great snack to keep in your pack. These items are easier to eat when you have the dreaded cottonmouth from hiking and they also contain electrolytes to keep your sodium levels up. Nuts, trail mix and fresh fruit are also great snack choices while you are out adventuring and are easy to eat on the go.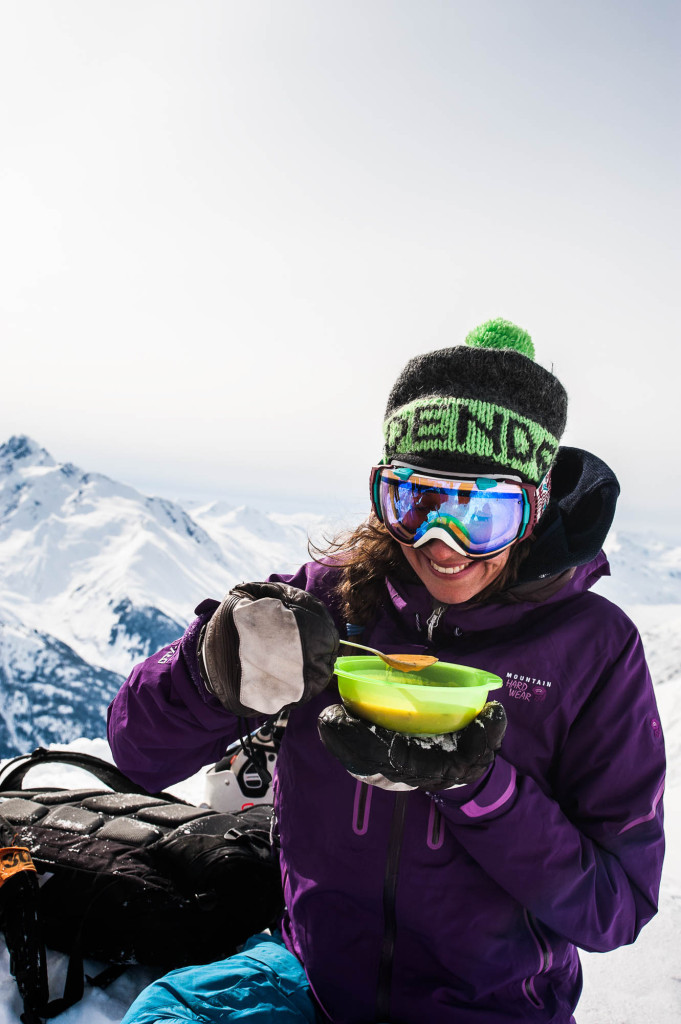 Hydration: Along with those electrolyte-laden snacks, make sure that you take some water on your adventure. Yes, you can eat snow (but please, avoid the yellow kind) but that will only get you so far. Packing a water bottle and ensuring that you are drinking it (sometimes it is hard to drink cold water when you are already cold) throughout the day is key to staying hydrated.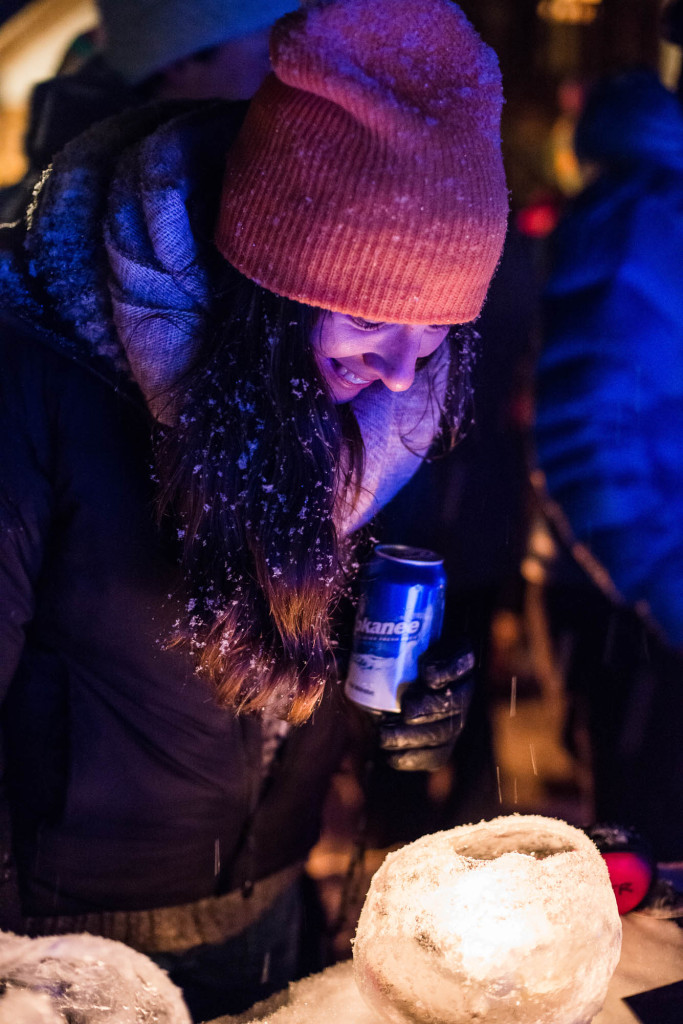 Lunch: In many cases, a bunch of protein bars, snack foods and an apple or two will get you through lunch, but if you are an eager beaver you can always pack yourself a brown bag that will be the envy of all your buddies. Ideally, a protein and veggie packed sandwich on whole wheat bread (or good ol' PB & J) are probably the best choices when fueling your nutrition stores at lunchtime. Keep in mind, if you are that guy that brings your leftover burrito from last night, make sure you bring some mountain money (aka toilet paper). Those little white squares aren't too cheap when you are out in the wilderness – even from your so-called friends.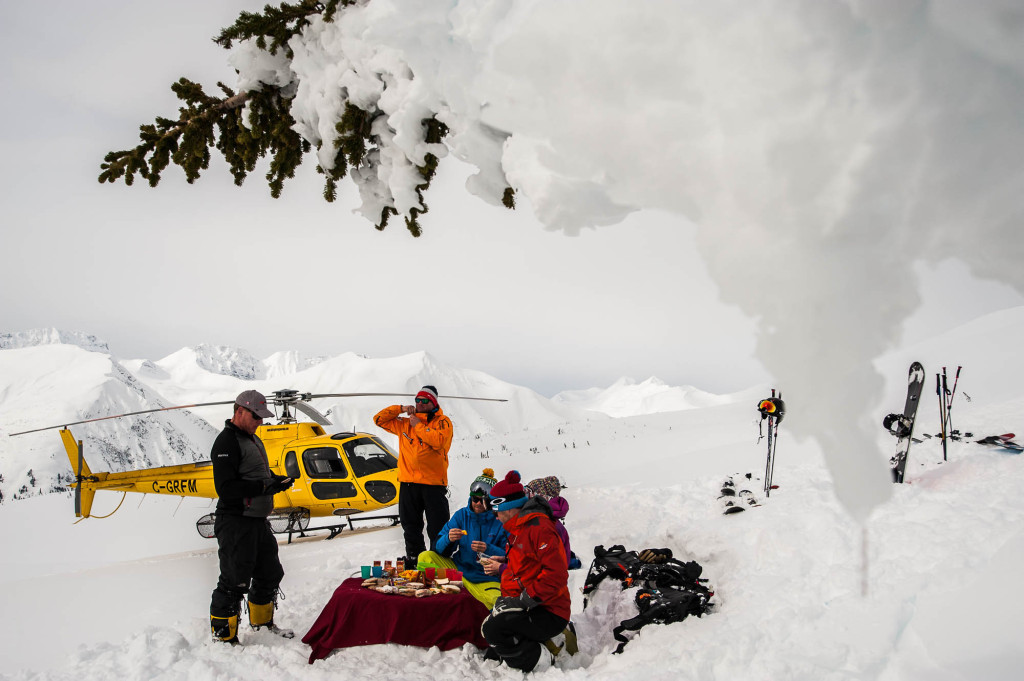 Apres/Dinner: This doesn't mean beer, beer and more beer. Just because you trekked "80 miles through the mountain wilderness" doesn't mean that you should order yourself 2 pitchers for dinner and call it good. Eating a well-balanced dinner will ensure that your body gets the nutrients it needs to rebuild itself for the next adventure. So at least if you are going to have a beer every 10 minutes, make sure that you fill your tummy with a healthy dose of protein, some good old-fashioned carbs some vegetables for good measure. Dark chocolate is a great dessert choice, so endulge if you must – but if you do, don't forget that glass of red wine for good measure.