Roger That: The Importance Of Radio Communication At Last Frontier
We like to think of ourselves as good communicators. Whether it's talking about the weather or picking a lunch spot on the fly, we try real hard to keep everyone in the loop. This can be particularly tricky in a tenure as remote as ours, however. Cell reception is not an option for a variety of reasons and smoke signals are tough to read, so we rely heavily on radio communication at Last Frontier Heli Skiing.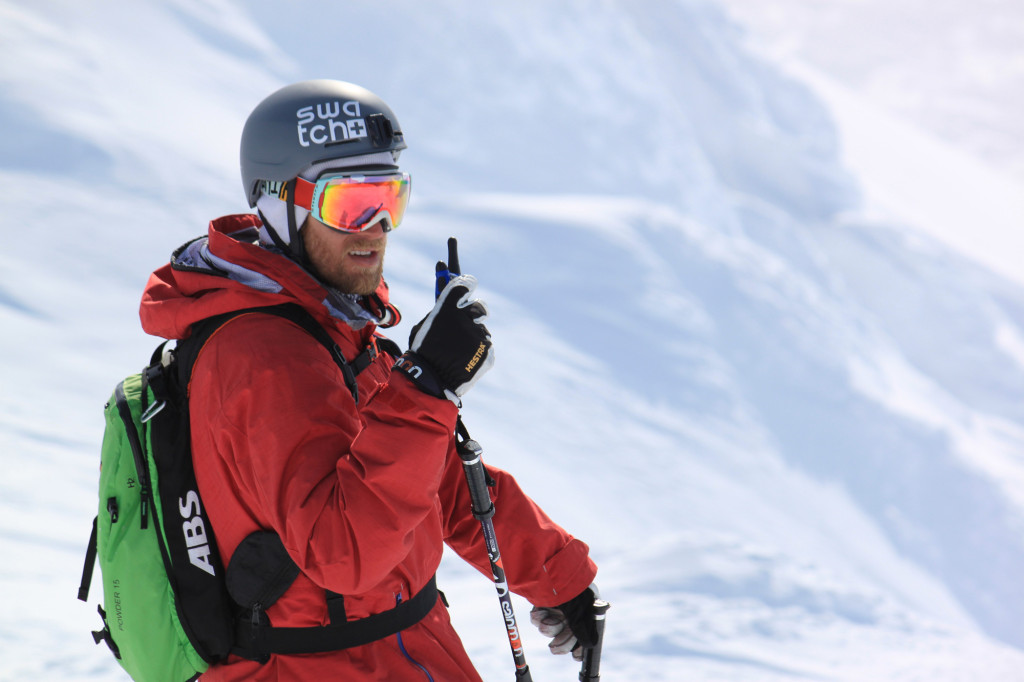 Pilots are used to talking into the mic. They are in constant contact with the rest of our crew, letting us know when they're up, when they're down, who they've got and where they're going. They don't make a move without relaying their status, and everything is monitored closely so we can easily see what each group is up to at any given moment. This helps us track simple things like fuel consumption and distance traveled as well as more serious or complex aspects of the operation, like knowing who's closest for backup in case of emergency.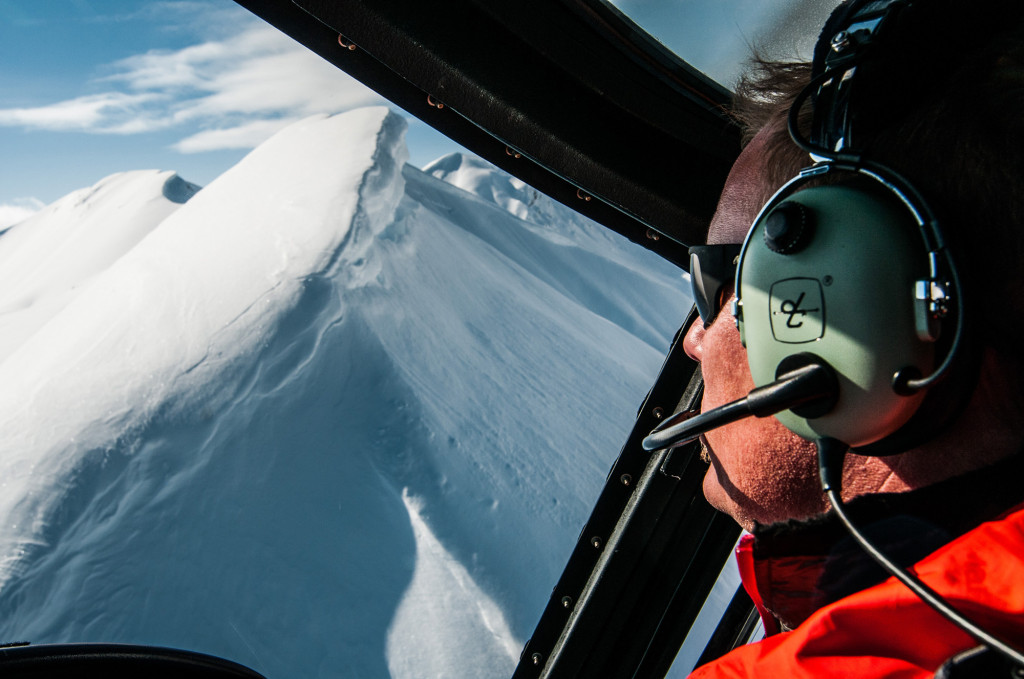 If you've ever been heli skiing, you've heard your lead guide's radio squawking away at the front of the pack as well, no doubt. They need to let pilots, base ops and other guides know how they're making out throughout the day, especially if there's a change in plans or something to note along the way. Guides will talk about snow quality on different aspects of a given pitch or face, they'll let everyone know if they've skied too far and missed a pickup, and they're crucial in terms of relaying information in case of an incident in the field, such as a tweaked knee or a skier who might need a break.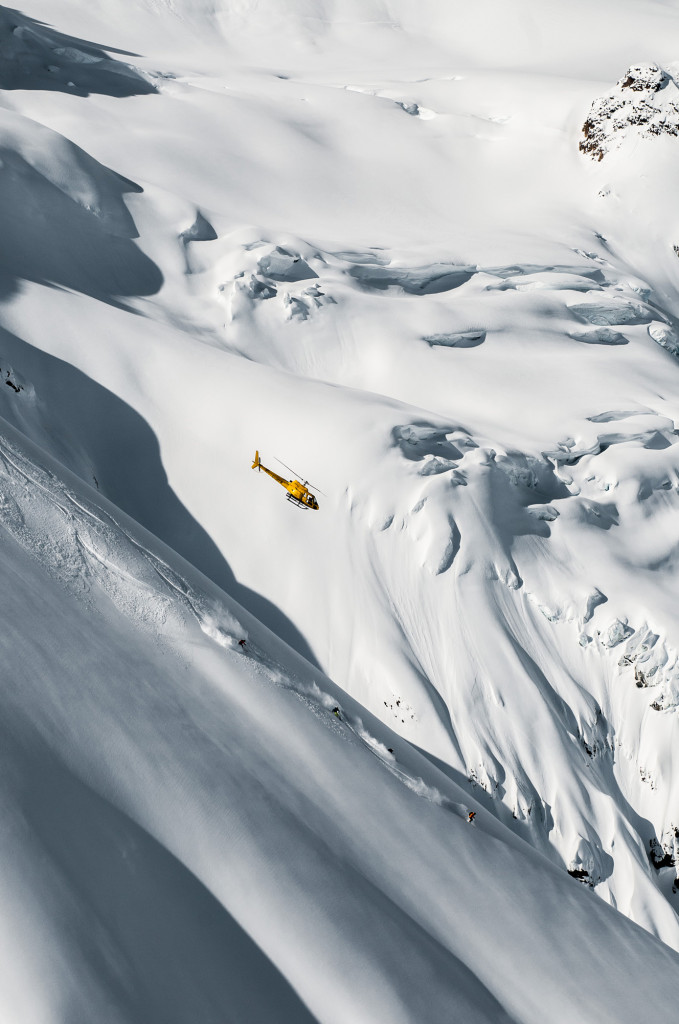 Tail guides or skiers at the back of the pack are also charged with keeping  a radio close at hand. Sometimes groups get separated or a skier/snowboarder takes a wrong turn and needs some assistance getting caught up to the rest. There's nothing worse than getting to an agreed upon meetup and having to wait without knowing why or for how long. Having a radio in the caboose keeps everyone up to speed and allows the lead guide to make informed decisions about where and when to move.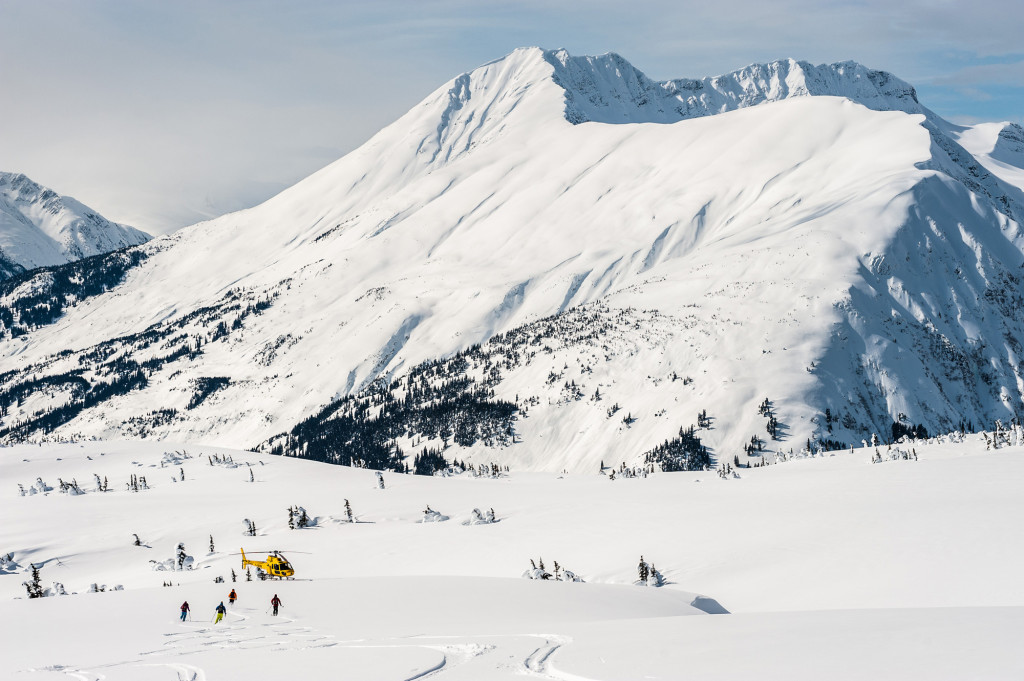 While there is something decidedly bad-ass about skiing around the alpine with a radio in your vest or backpack, using it appropriately and effectively is an acquired skill. If ever you are handed the comms, take note: it's important to speak clearly, at a normal volume, and keep things short and sweet.
Roger, that?
Over, and out.