Self Rescue in the Backcountry
I love skiing in the backcountry. Touring, helidrops, slack country laps off the ski area boundary…all offer us a chance to get out into the mountain environment and play. Nothing, however, is without risk. Even when we take steps to mitigate our risk, be it through good decision making, proper equipment or looking at the snow, we can never truly eliminate danger in these pursuits; residual risk will always be present. This can be from injury, malfunctioning gear or just simple accidents due to bad luck.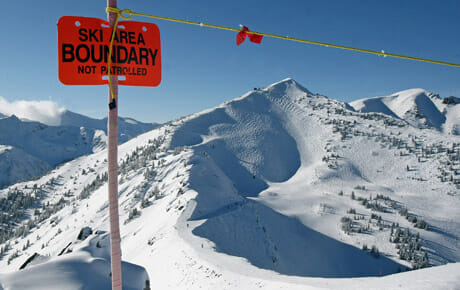 What kills me, especially from the viewpoint of a rescue professional, is that so many backcountry users out there do not take any steps to mitigate their risk. You have only to look at anyone who operates a business in the mountain environment to see that the mitigation of risk is a worthwhile endeavor. That's why a heliski operation has guides, safety protocols, rescue plans and a whole host of other tools at their disposal to both reduce risk and deal with accidents when they happen.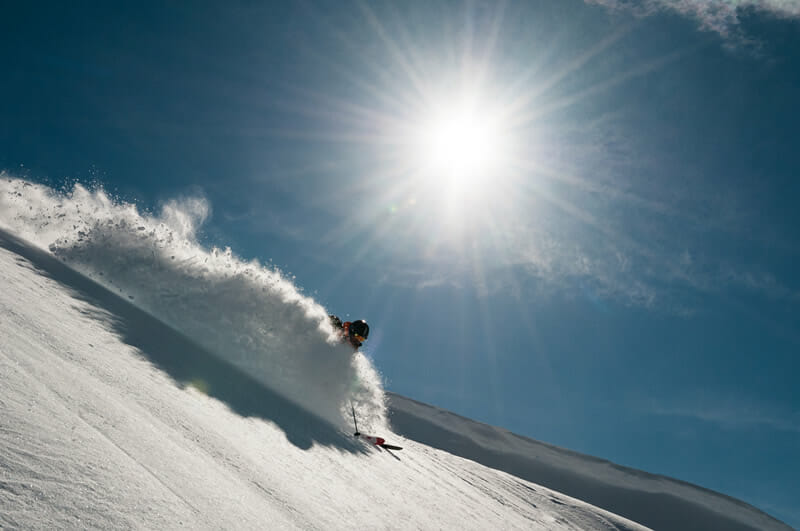 For the individual user, managing risk is no different. When I head out for a day of ski touring, I head out prepared. I make sure that my beacon, shovel and probe all work properly. I keep track of the weather and the snow stability.  I make sure the group I'm heading out with knows how to use their gear, at least one of us knows first aid and all of us have a realistic expectation of what can happen in the mountains when things go wrong.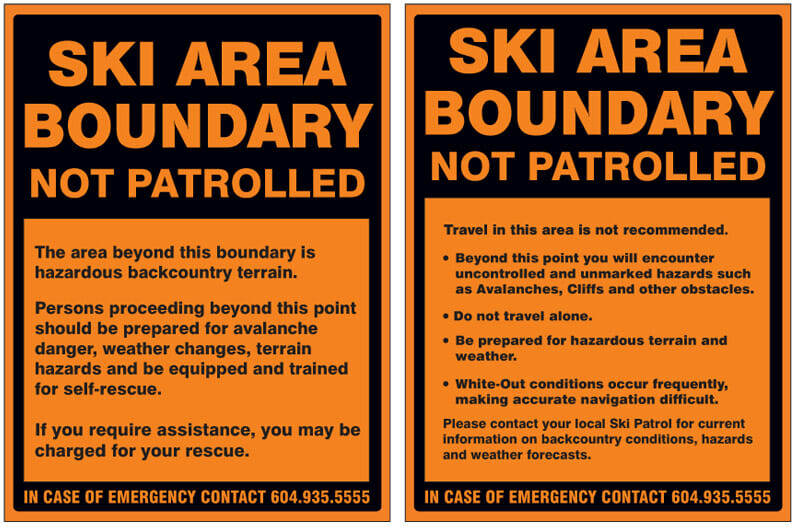 Believe me, things can go wrong and they often do. So be prepared! There is absolutely no excuse for not being prepared for what can happen out there. But it's a question of balance. Yes, there is always risk, but it's our responsibility as individual users out there, to balance our risk and enjoyment. When I'm out in the middle of nowhere with just one or two friends, traveling light and fast, I don't push the terrain or my skills to the limit. Hucking yourself off a fifty foot drop four hours from the road when you're not equipped for self rescue puts you, your friends and the SAR group or ski patrollers who will come to get you at risk.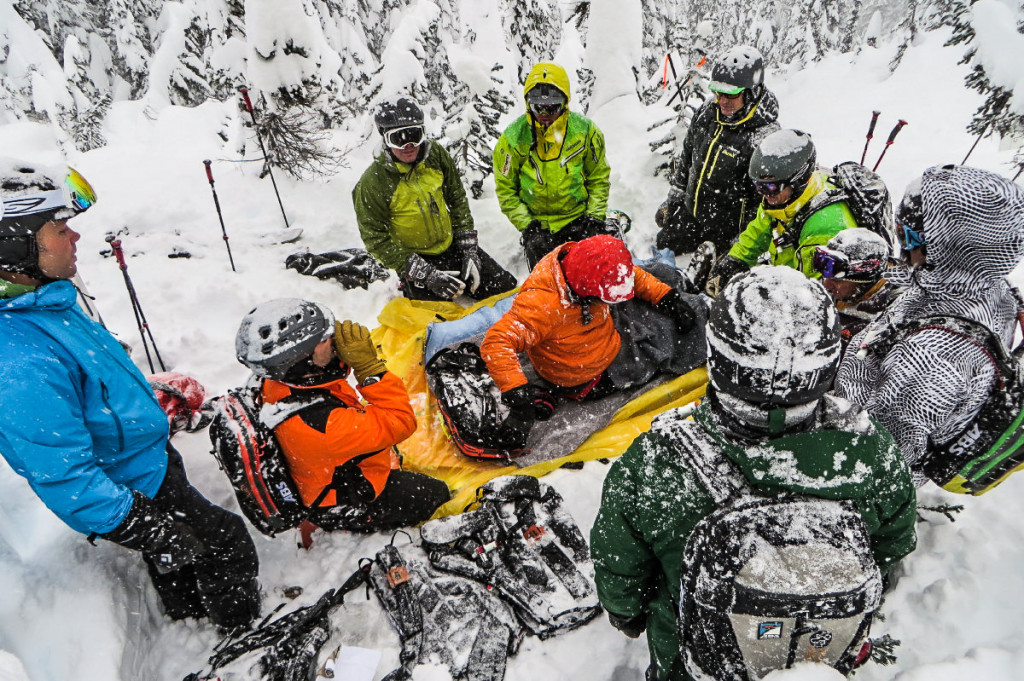 Too often these days, people motor out into the backcountry with little or no basic mountain skills and think that their risk level is the same as being at a ski hill. In this, they are sadly mistaken. Even something as minor as a sprained ankle or a hurt shoulder can make getting out of the backcountry a full-on rescue epic, and those aren't any fun at all.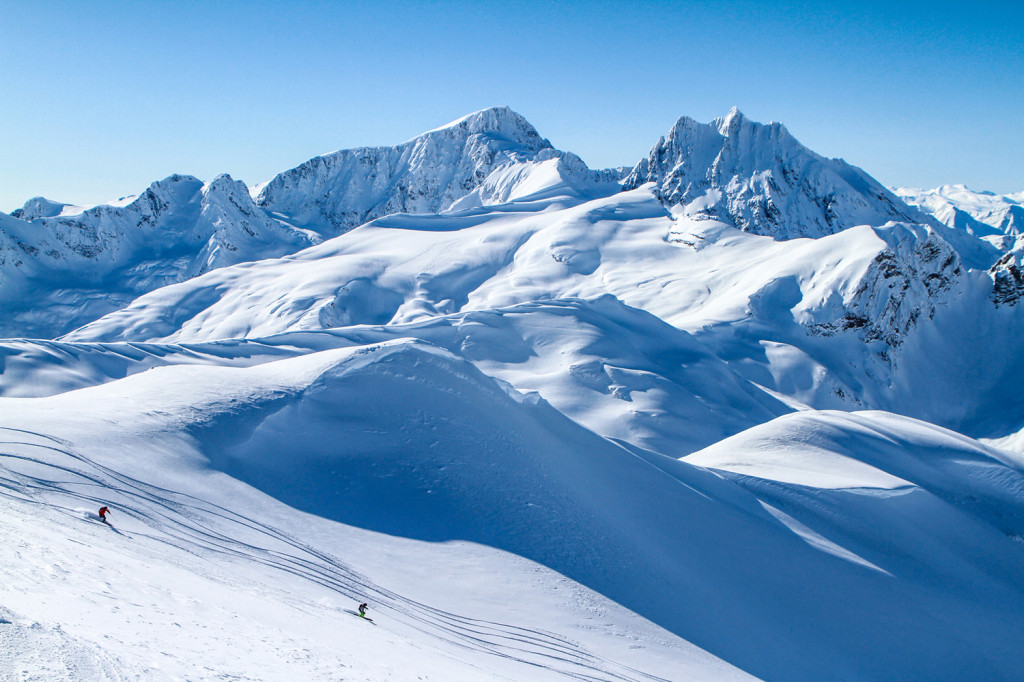 So learn to rescue yourself. Take some first aid training, get fit, learn crevasse and companion avalanche rescue and take an avalanche course. Once you have those skills, practice them!!!!! Everyone, from the full mountain guide to the weekend user, gets rusty. Practice on a regular basis with all of your gear. Make sure everything works properly and give things an inspection every time you go to use it. Having a probe fail or a shovel crap out on an avalanche rescue could cost someone's life.
If you don't have those skills, then hire someone who does have them. Go heliskiing or on a guided trip. Take a course. Remaining ignorant means remaining at home. Earning your turns is more than just the walk up, it's training and preparing for what can go wrong.
Be safe, ski hard.