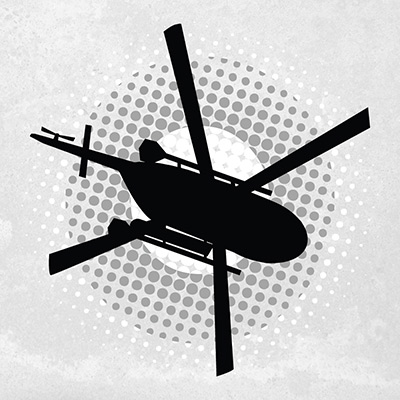 Skis Used For Heliskiing
Like pretty much everything in this world (communication, travel, manufacturing, etc), sport, and more specifically ski equipment, has changed enormously over the past five, ten, thirty years. From the lace up leather boots and eight-foot long wooden boards of yesteryear, through to the variable flex, carbon composite skis with integral bindings mated to heated ski boots custom built and decorated for each and every buyer, the ski industry has seen more changes than the British Royal Guard.
If there is one man who could be (and has been) charged as the most influential skier ever, at least as far equipment progression is concerned, it would be Shane McConkey. Sponsored by Volant in the early 2000's, he inspired the company to buck convention and release the Spatula, the world's first mass-produced and officially promoted reverse-sidecut, and reverse-camber ski. And while Volant eventually folded, the fat ski revolution ramped up in a hurry. Lift lines today are filled with skiers flaunting their newest "my skis are fatter than your skis" bragging rights.
But where did it all come from? Answer: heliskiing, and the need to float. In this regard (and most skiers would say only this regard), snowboarders have it better than skiers. Surfing powder on a big-mountain board is much akin to wave-surfing, and leaves the rider with that easy-going "I got it going on and life is just alright" kind of feeling.
The thing is, the heliskiing world, especially in BC and Alaska, was ahead of the curve on this one. While off-piste resort skiers were floundering through boot-deep sidestashes on their 1990 Olin Mark IV's, heliskiers were preaching the glories of fatter offerings like the Volkl Explosives and Atomic Helidaddies. Sure, they may have been straight, but they were wider than anything sold in ski shops, and made off-piste skiing a whole lot more fun.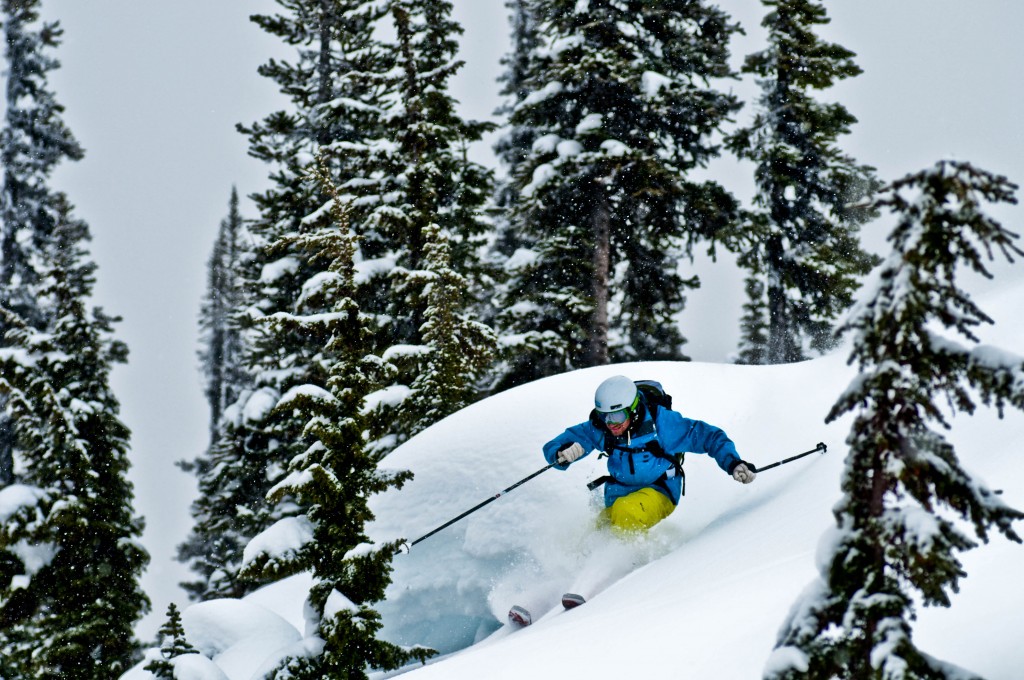 The industry continues to change today. Heliski operators like Canadian Mountain Holidays (CMH) and Mike Wiegele Heliskiing work with ski manufacturers like Atomic, Rossignol, and Volkl to produce and provide wider, differently shaped skis for their guests to use. The common school of thought on fat powder ski is as follows: the wider and shorter it is, the more maneuverable it will be. This only holds true to a certain extent of course, especially in deep powder. In anything over shin-deep, the skier would be happiest with some sort of reverse-camber or rockered ski, as the raised tip and tail will help float the ski that much more. As well, the bigger the skier, the bigger the ski must be.
For the 2011 Last Frontier Heliskiing has chosen to go with the innovative Salomon Rocker 2 ski. This ski is their most playful and 'surfy' ski yet. Twin rocker shape specific to powder, and an innovative construction using honeycomb with abs reinforced frame at the extremities reduces swing weight for even easier floatation and pivoting. It has made it just that much easier for people to tackle the deep powder.

We can only imagine what direction the industry will take next. The consumer will ultimately determine the further development of the fat ski, especially in this newfound world of third-party online product reviews. What is certain, is that as long as the snow continues to fall and the helicopters continue to fly, people will want to ski the deepest powder they can find, and use the best possible equipment to do so
Related Articles: Weather's Impact on Heli-Skiing, Different Heli-Ski Lodges in BC, Heli-Skiing: A Day in the Life.
Words by: Theo Birkner
Photos by: Dave Silver
Heli Skiing, Heliskiing, Heli Ski, Heliski, Heli Skiing Tour, Heli Skiing Holiday, Heli Skiing BC, Heli Skiing Resorts, Heli Skiing Lodges