Top 5 Lines Inbounds at Revelstoke Mountain Resort
In my humble opinion, Revelstoke Mountain Resort (RMR) is the best ski resort…that I have skied at. Fondly referred to as GnaRMR, there is a wildness about its inbounds terrain that gives you an adrenaline-jacked feeling that you are not skiing at a resort at all. Every person that starts skiing at RMR has stories of getting "cliffed out" – a few seasons later, those same spots of terror become "fun lines." The mountain elevates skier and snowboarder ability; it breeds shredders. These are the top 5 lines inbounds…in my humble opinion.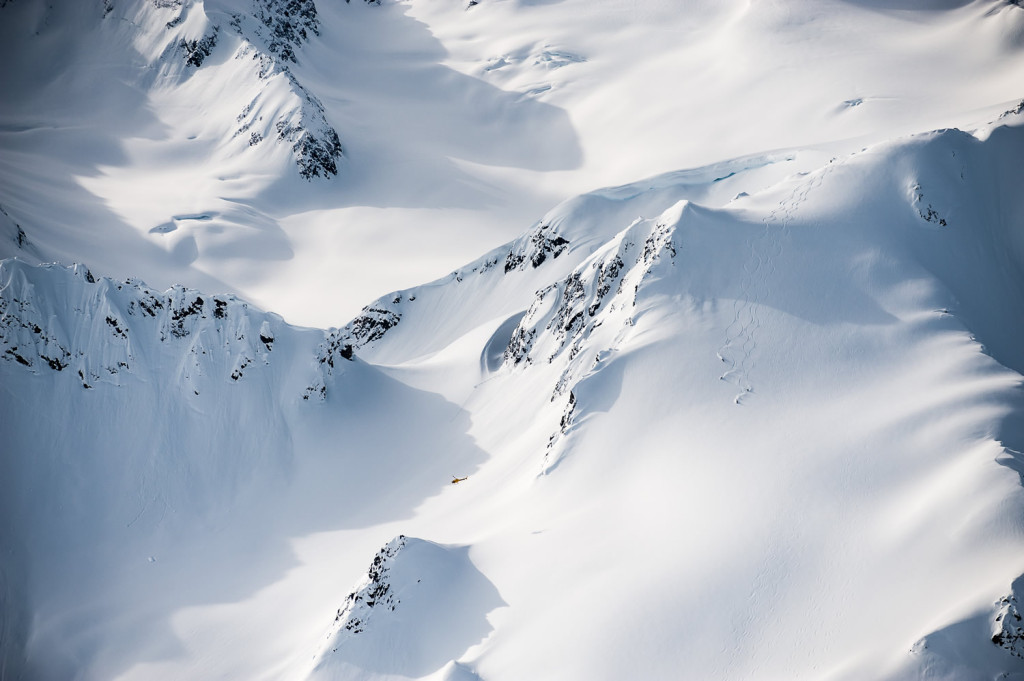 5. Kill the Banker: Hit this run FIRST. It's aggressive and right off the gondola, so if you are looking to maximize a powder day, you can smash the pillows all over this zone, duck into Conifers of Gnarnia, and still jump back in line at mid-station to beat 80% of the powder seeking crowd (who used to hang out in Whistler….sigh).
4. Unlimited Assets: I am obsessed with Unlimited Assets. I don't know if it's because you can skate there (no hike required) or if it's because my friends call it "unlimited ass" which feels cheeky and makes me love my friends…or if it's because it has this kind of intimidating entrance, which really isn't intimidating at all, but then you're in it and you can kind of ski it like a boss until you're just blowing out into the best that North Bowl has to offer, all the way down through the guts to the Downtowner. Whatever it is, it's a No-Stopper Showstopper.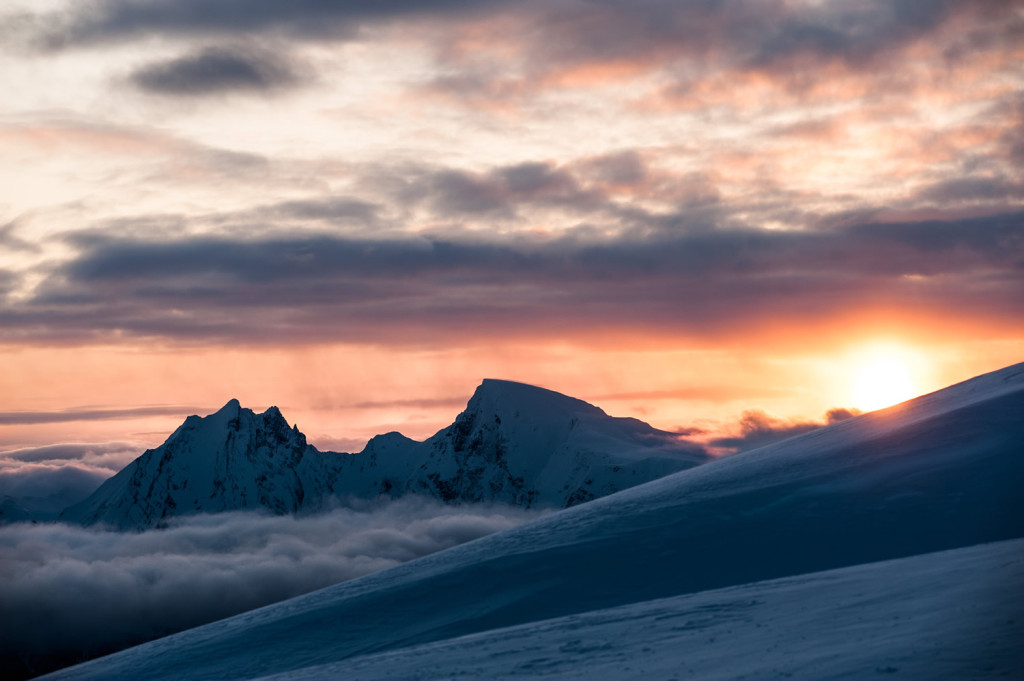 3. Three Bears: This is drop zone central. You've got trees, cliffs, mini poppers, big drops, and soft landings. Follow your best skier buds through here. They will make sure you get an adrenaline rush and crash at least once.  Give in to knowing that no matter what, you will always feel sort of lost in Three Bears.
2. Gracias Ridge: This is the inbounds ridge to end all inbounds ridges in the history of time. Traverse out to Greely Bowl, then instead of dropping in to the bowl on the right, start boot packing to the left. There are a thousand lines to ski from this ridge. But, if you're a patient boot packer, you will arrive at the second money zone; this zone gets gnarlier on a sliding scale from skier's right to left. So, depending on your mood, go mini golfing to the right, or Tiger Woods it to the left. To be honest, I typically go right down the middle. I'm that kind of girl: not too spicy, but definitely not bland.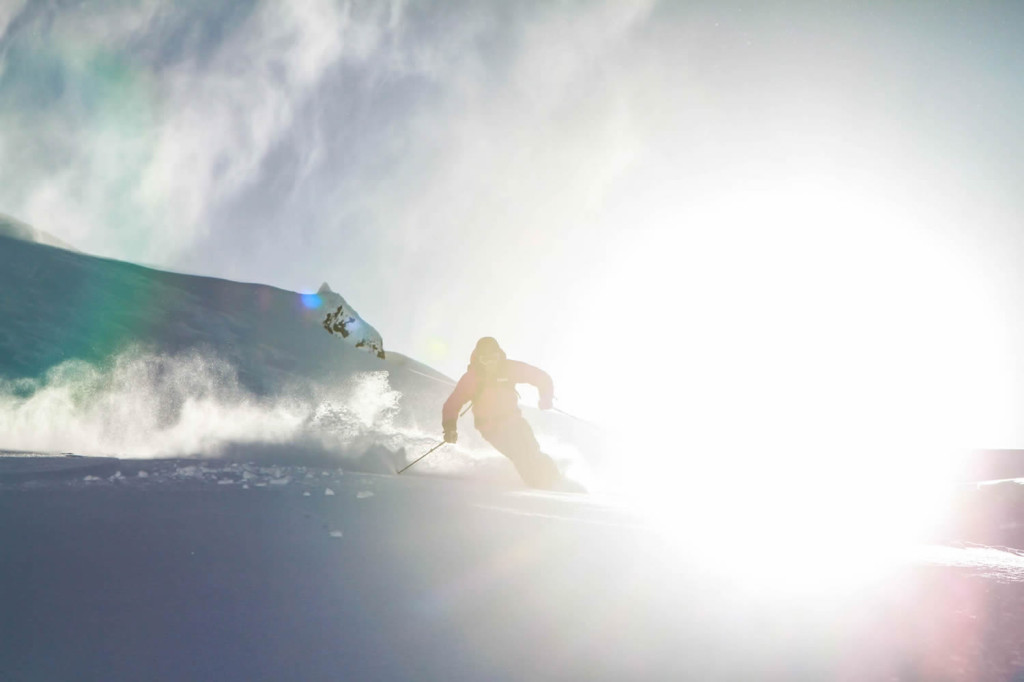 1. Separate Reality: There, I said it. The resort's most easily accessed run is the most fun. You can hammer Separate laps out (without ever losing your friends) and race down through the Lift Line bumps on repeat until you can't breathe. There are endless options in SR; first left to cliff/mini ridge to tree patch; guts to guts to guts, or the criss-cross hits list that the high school boys session over and over (have tried, have failed). 
Bonus: Hands down, no competition, the best groomer ski out of all time is Woolley Bully to Sunshine. Do not miss the hard left at the bottom of WB to get to Sunshine – it is the best view of the Columbia River that you will get if you're not on a boat. The fall line is mellow and amazing and it's like saying "namaste" to the mountain after the day of shredding. There are also ample spread eagle rollers for you and your buds to launch over in a train of joy. Unless your legs are so crushed that all you can do is hold on and try not to kill a family on your way out.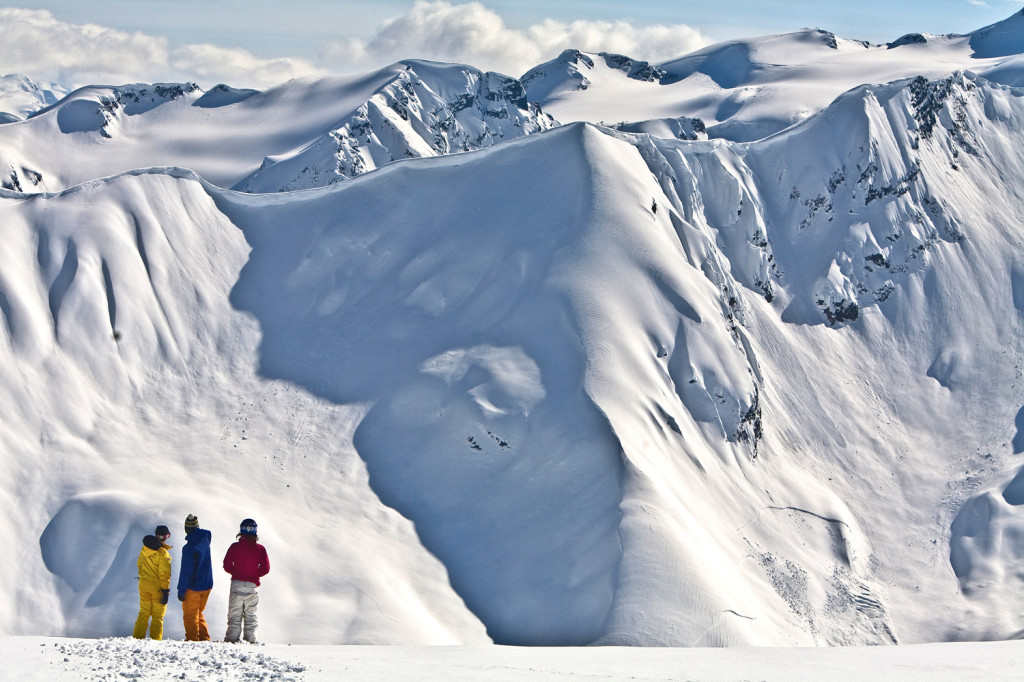 Disclaimer** Everyone knows that remembering the given names of places is an impossibility. These are as close to the real name as I can figure out. Also, these are more "zones" than "lines."  Unfortunately, I am unable to disclose the creme de la creme lines as they are simply unnamed. You'll just have to come chase a local around for a day to hit them all.
In closing, if you need a real mountain to train on before your vacation to Last Frontier Heliskiing, I think I may know of one.