What makes Last Frontier Heliskiing Different – Storm Day Skiing
It's easy to get good skiing. It exists not only in Canada, but around the world.  Europe, Asia, even New Zealand has it. But few operations can go beyond and offer awesome skiing. But Last Frontier Heliskiing does. How? Possibilities. With us, you have options. Combined with a five meter high snow pack of feathery light powder and 5,000 foot runs, those options = awesome skiing. So when a storm rolls in and the clouds drop, we don't shy away from skiing, we get stoked for more.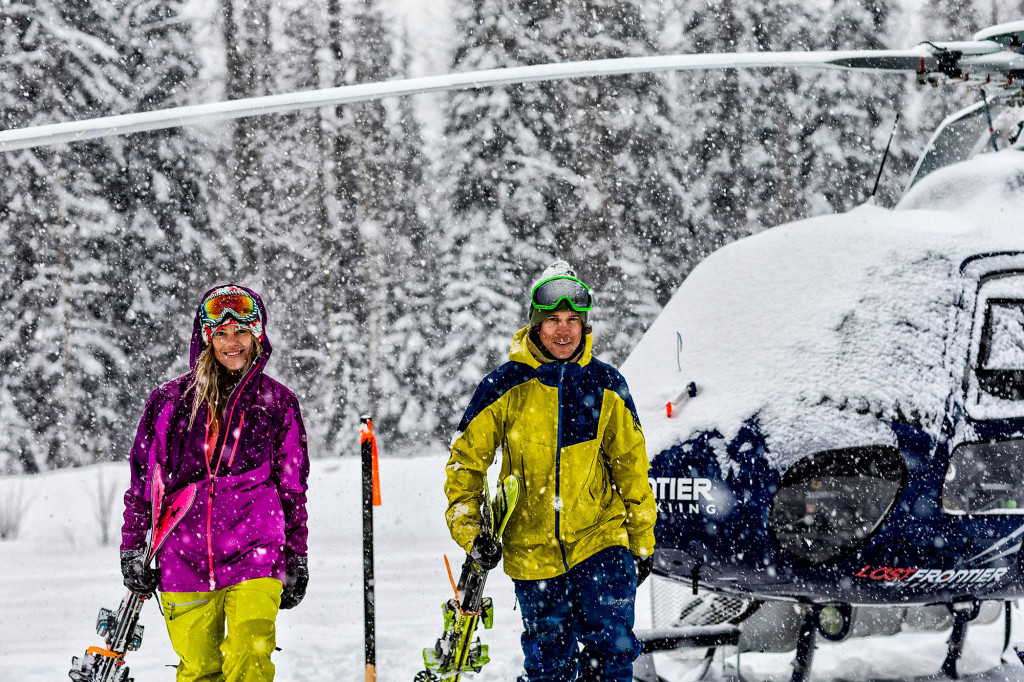 The first time I went skiing at Last Frontier Heliskiing, I stepped out of the chopper and sank to my chest in fresh powder. The snow was still falling heavily. The trees had turned into snowmen. The world was white. Our group laughed, giggled, and swam our way down the mountain. The helicopter picked us up again and again. Even though we were in the midst of a thick coastal storm, Last Frontier Heliskiing was still providing world class skiing. Hell, even better than world class – it was a once-in-a-lifetime experience. I'll be telling the grand-kids about that day from my rocking chair in the old folks home.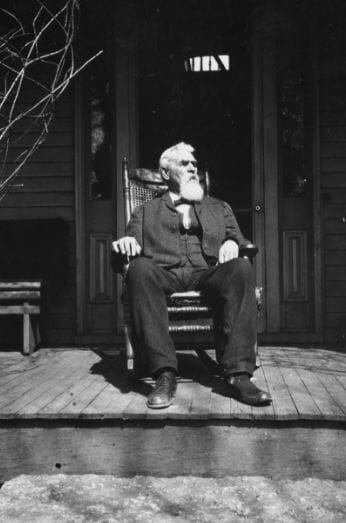 Since the tenure at Last Frontier Heliskiing is a quarter the size of Switzerland, there's a lot of choice. At Bell 2 lodge, when the weather is thick and heavy, we can usually find tree skiing up Red Earth Creek or Owl Creek, north of the lodge. The blizzard weather skiing at Ripley Creek is either on the Money Ridge or up Surprise Creek. All four areas are the bread and butter ski runs at Last Frontier Heliskiing and our go-to when Old Man Winter starts kicking up a fuss. They offer superb tree skiing that can be enjoyed in blizzard or shine.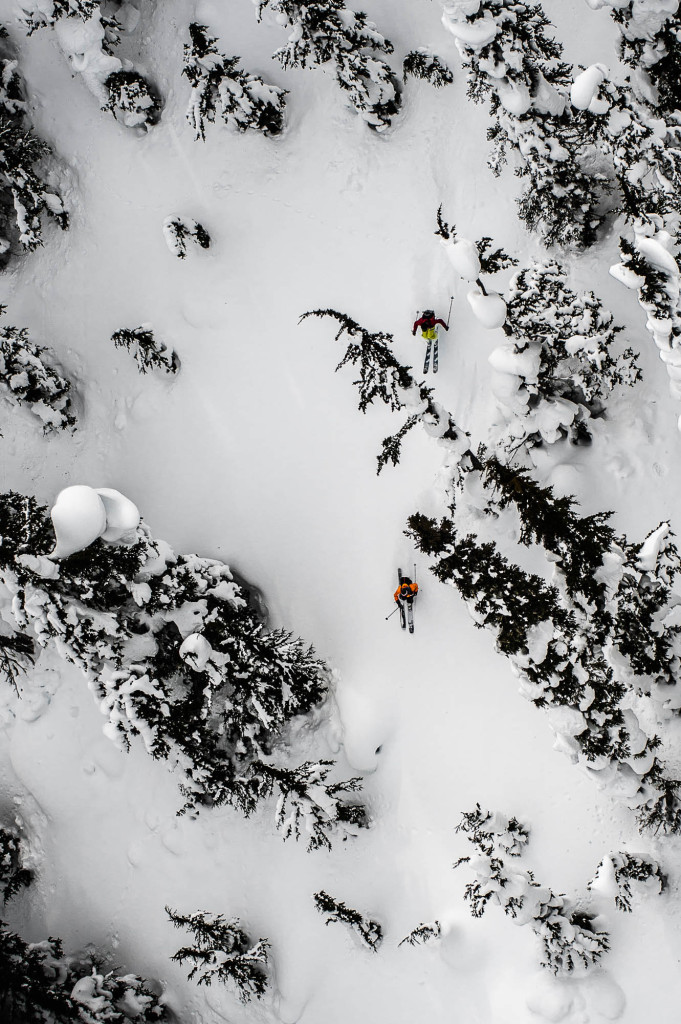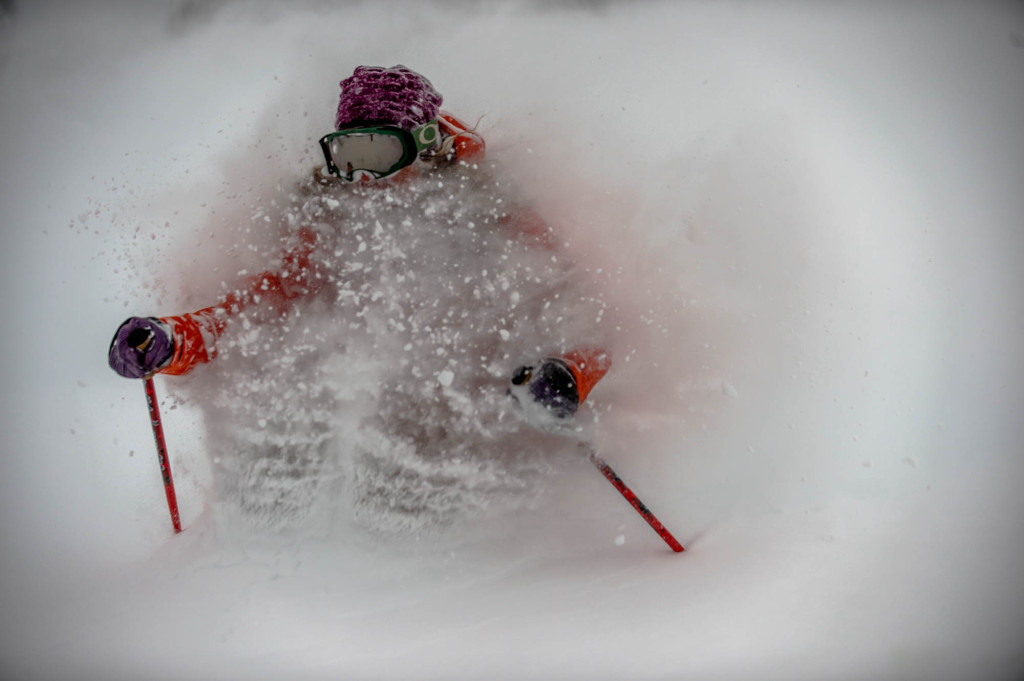 Zig zagging between snowmen-I-mean-trees and launching off pillows, storm days are the best. The most memorable moments are those that are epic, when even leaving the lodge was thought to be impossible.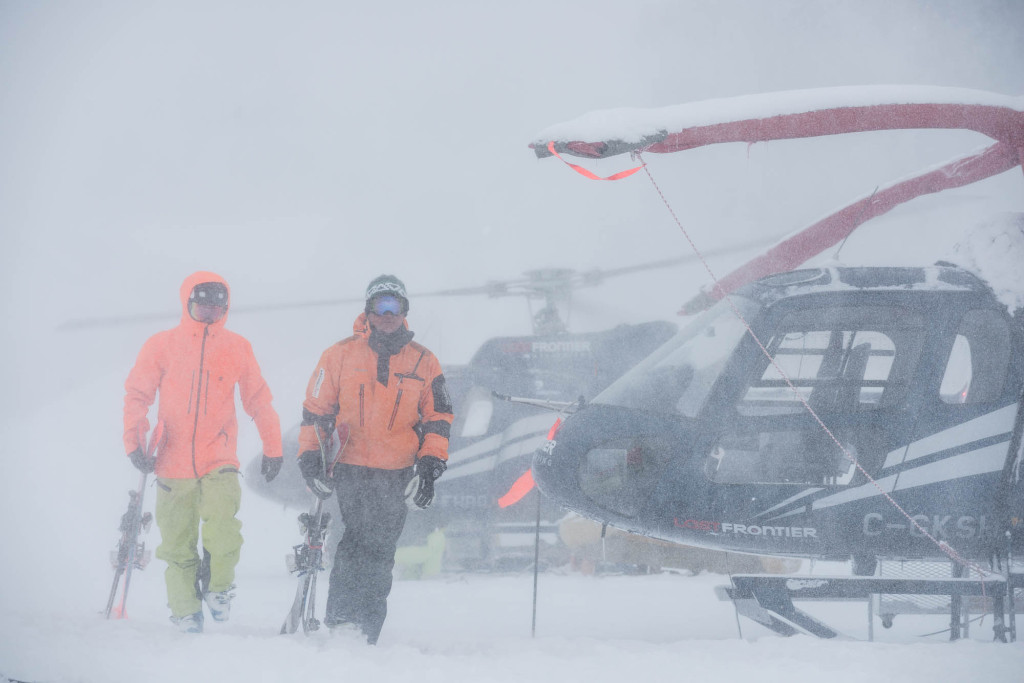 With more terrain being added to our tenure this winter, not only will clients get the opportunity for skiing first descents, but the larger area provides even more choice. Say its foggy in the north, and clear in the south, while previously that might have been tricky, as all the ski area at Ripley Creek was to the north, now its no problem. With the equivalent area of 18 Whistlers being added, we could spend the entire week in the new tenure if we needed and still leave plenty untouched.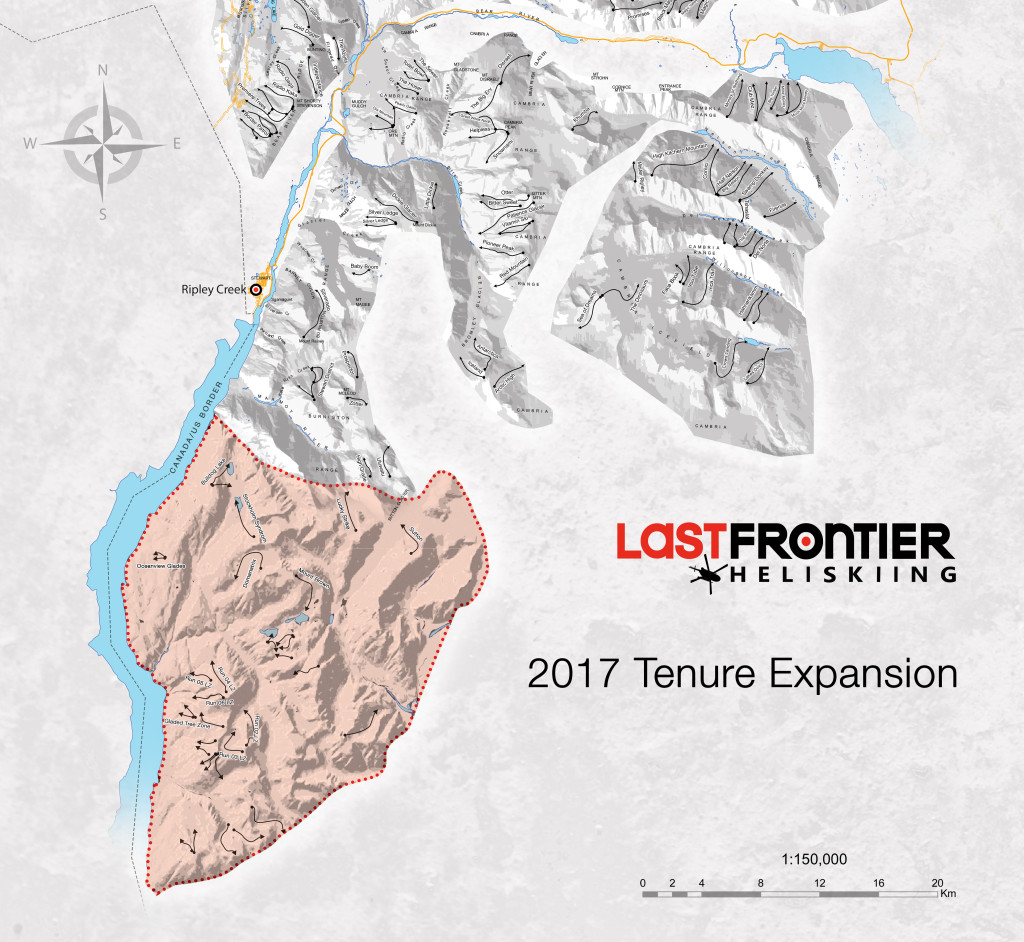 With good weather, good skiing is easy. It takes a storm to separate the good from the awesome. At Last Frontier Helskiing, we don't dread "bad weather", we look forward to it, as it shows us at our best.