When is the best time to book a heli ski trip?
With spring in the air and longer, sunny days, it's easy to stop thinking about winter. You may be already planting seedlings in your garden, planning summer camping trips or just relaxing in the sunshine to work off a season's worth of goggle tan. But while winter may be five months away, booking your heli ski vacation as late as September or October will mean you have slim pickings of suitable dates and flexibility.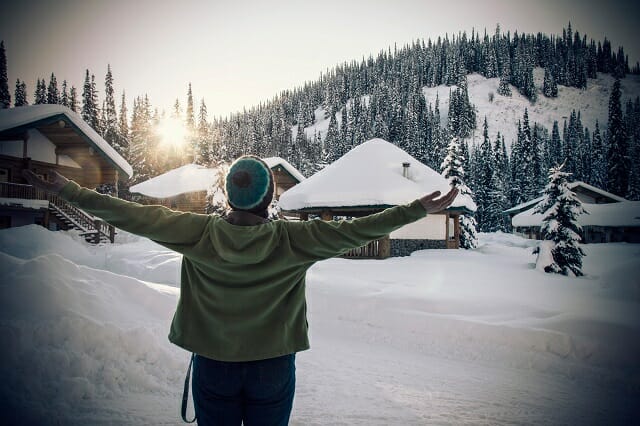 Commercial guiding revolves around the winter's peak periods. For us at Last Frontier Heli Skiing, the high season starts in the third week of January and ends at the end of March. If you are looking to book your holiday among this busy period (that includes spring break for North American schools and the President's Day long weekend) it's best to take action now. March, with its longer days and more reliable weather, is by far the most popular month year over year and it's recommended you reserve at least one year in advance, especially if you are travelling with a group.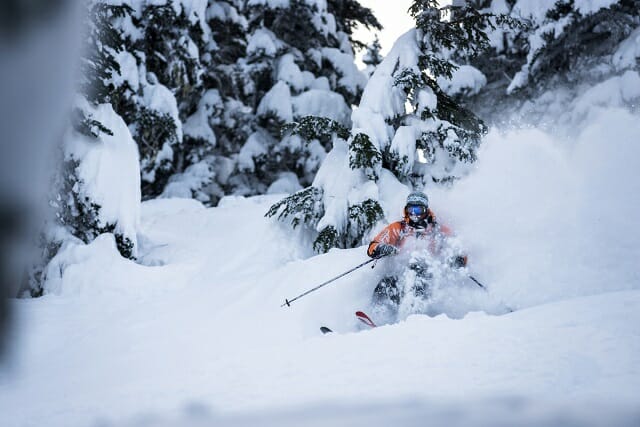 But that doesn't mean that early season conditions aren't great too. December, January and the beginning of February are typically colder, meaning the snow quality is better at lower elevations allowing excellent tree skiing. Late season conditions in April can often be surprisingly good when the snowpack is the deepest and the days are the longest.
If you are yet to experience heli skiing in Northern British Columbia, here are some reasons you need to try skiing with us here at Last Frontier: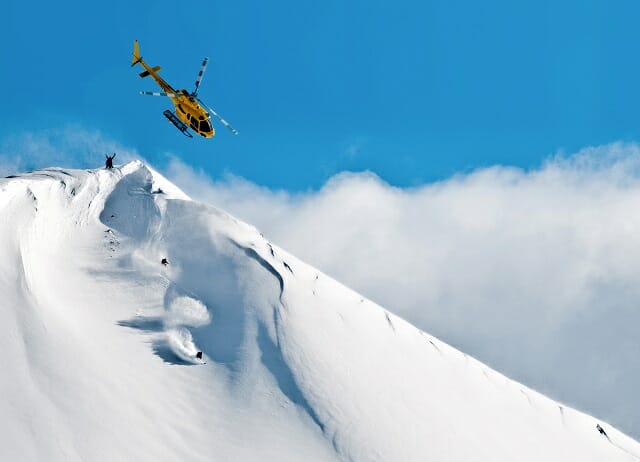 Our tenure. With 9,500 km2 (2.2 million acres) of backcountry terrain, there is rarely a shortage of powder and fresh lines to ski. That's more than four times the average heli ski area in Canada.
Our climate. Northern B.C. experiences colder temperatures and greater snow fall than most other areas in the province, making it the ideal destination for lodge-based skiing. On a typical year we experience 20 to 30 meters (65 to 100 feet) of snowfall annually.
Our groups. With a maximum group size of five, we can keep your options open for the pace of the day, whether you're looking to break a personal record of the most vertical or ski at a more relaxed pace and allow more time to soak in the views and take photos.
Our staff. We employ some of the most skilled and experienced guides in the business, many whom return to work with us year after year. But you're experience at Last Frontier won't just be spent in the helicopter, which is why we hand pick our friendly lodge staff to make your evenings as comfortable and enjoyable as possible.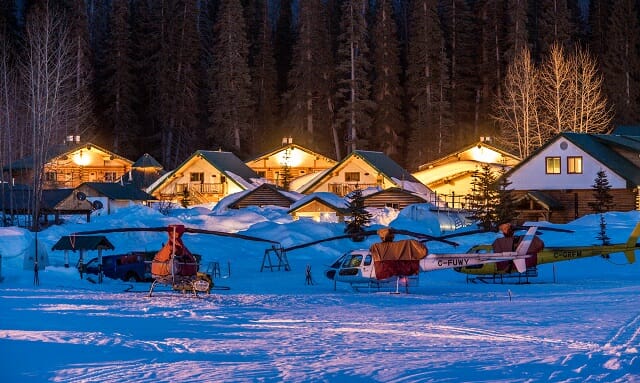 Summer may be well on it's way, but we know what you're still dreaming of that epic heli ski trip. The earlier the booking, the more choices we can offer you. Talk to us today and we'll make sure the 2015-16 season gives you a lifetime's worth of powder skiing memories.