Why do pro athletes keep coming back to Last Frontier Heli Skiing?
Word of mouth is one of the best forms of advertising and, as such, there is nothing quite like the endorsement of high-profile professional skiers/snowboarders and their film teams. We've been fortunate to have built a mutual fan base amongst some of the industry's top names and faces over the last decade or so. Most recently, Red Bull athlete and snowboarding phenom Mark McMorris returned with Nicolas Mueller and Mikkel Bang to shoot with us, and the week did not disappoint. "Last Frontier Heliskiing has every kind of terrain imaginable, great snow and the sun shines all the time (at least for us!)," he shared. While we're certainly proud to see our name in the credits of ski and snowboard movies year after year, however, we don't take a single visit or day of shooting for granted. In order to ensure that we maintain this relationship and build on past successes, we have to continually ask ourselves a very important question: why do pro athletes keep coming back to Last Frontier Heli Skiing?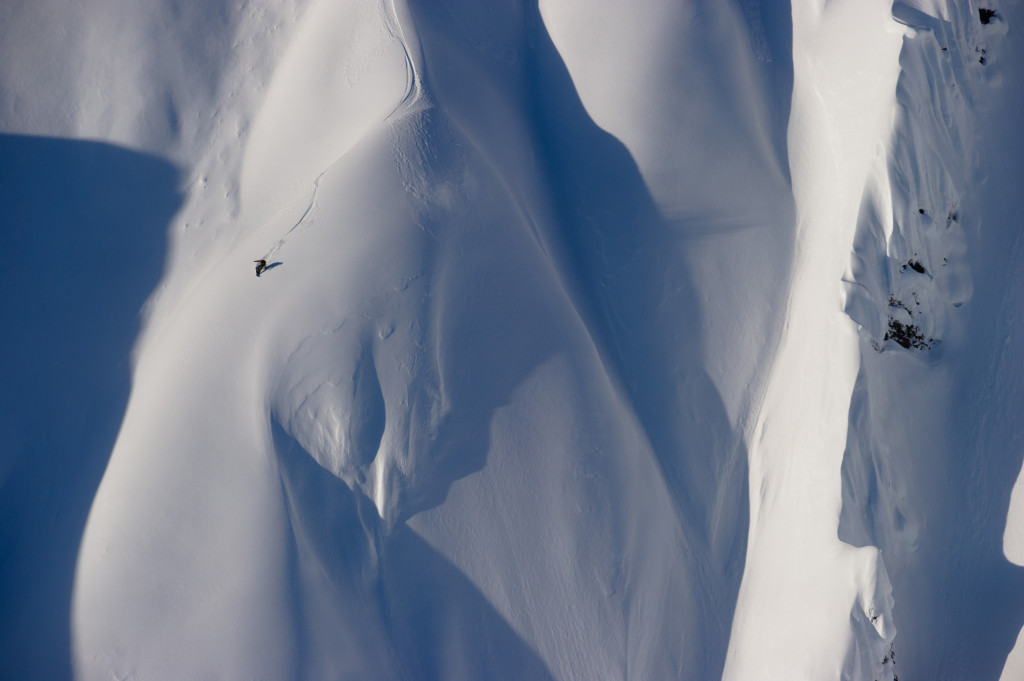 Terrain has a lot to do with it.
We talk a lot about the size of our tenure – in case you haven't heard, we happen to have the largest single heli ski tenure in the world – but there's good reason for it: it allows our guests to enjoy a wide variety of runs, scenery and features no matter the conditions. Pro athletes are no different. They come into a shoot with an idea in mind as to what they'd like to hit, whether it's cliffs, pillows or gnarly spines, so having plenty of options is really valuable. Oakley and Teton Gravity Research athlete Seth Morrison knows this better than anyone, having skied on location three times with Last Frontier. "The skiing is very similar to what I have skied in Alaska, but it has many more options for down-day type skiing (bad weather skiing). Many tree runs with tons of features in them; cliffs, pillow walls, pillow poppers. And with a tenure a quarter the size of Switzerland, we barely scratched the surface."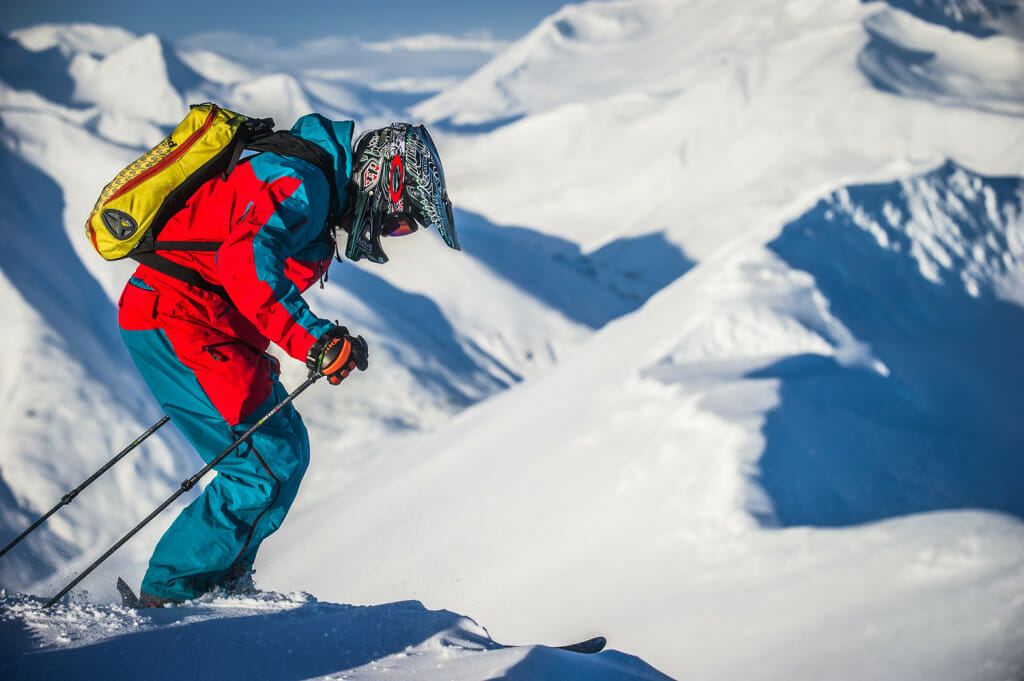 We keep it professional.
The athletes aren't the only professionals on a shoot, of course. Film crews are working hard to meet deadlines and stay within a budget, both of which can be easily blown by the weather, or by a team of guides and pilots who aren't on their game. Time is money, as they say, so guides who know the terrain inside-out and pilots who can navigate variable conditions and land on a dime make for a very efficient and highly valuable team. Despite what the adrenaline-packed freeski and snowboard movies would have you believe, much of what professional athletes and film crews do on set is tedious and sometimes bordering on a little boring as they wait for the light to improve, build a kicker for maximum effect, or scout (and reject) multiple lines before finding the one that is exactly right. It's so important that the heli ski company supporting the film is able to roll with the punches and deliver the goods when needed.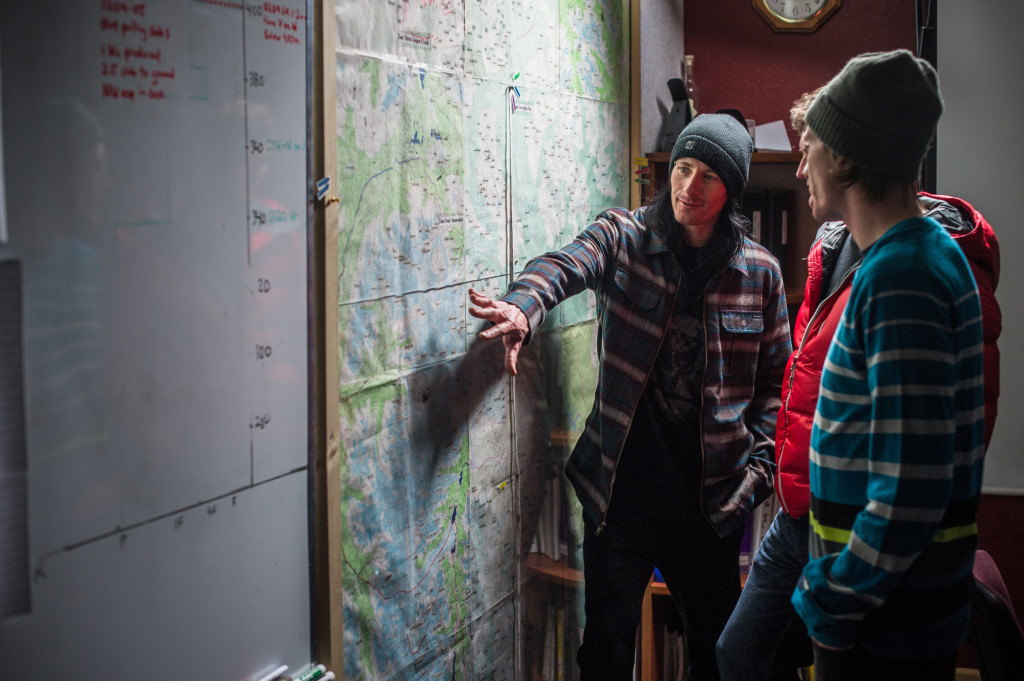 Location, Location, Location!
Being way up north can be a bit of a hurdle to overcome at times, but when it comes to shooting remote film segments our location gives us a definite advantage. "It might be a little off the beaten track but sometimes you have to go a little further to find some of the best skiing in the world," says Salomon athlete Chris Reubens, who shot a Freeski TV episode with Last Frontier a couple of years ago. "It's a little different up north: big mountains, big snow and big fun. Basically, I love the place and can't wait to get back there." Todd Jones, Filmmaker and Co-Founder of Teton Gravity Research, can't say enough about his experience working out of both our Bell 2 and Ripley Creek lodges. "If you want big vertical and world class services go to Bell 2. It is that simple. The terrain, food, and accommodation are as good as it gets. Ripley Creek is an incredible remote heli skiing experience. Having traveled the world, I would say that Ripley is one of the great adventure skiing experiences out there. The runs are huge and the sense of solitude is unrivaled. The town of Stewart and nearby Hyder, AK are classic northern towns that are like no place you have ever seen." Read Todd's entire testimonial here.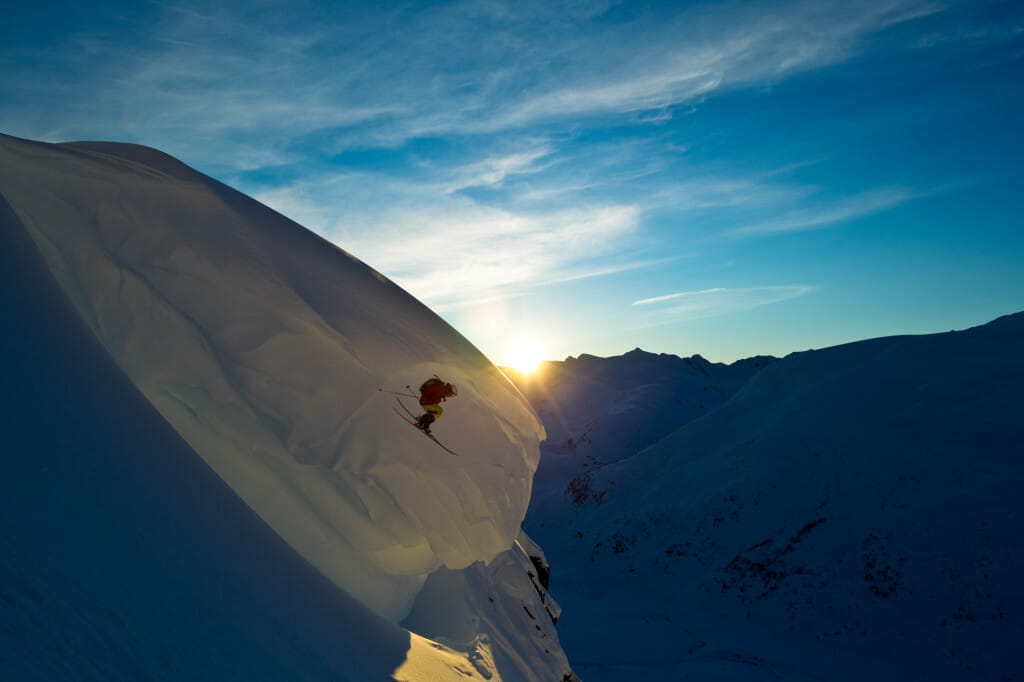 Aw, shucks. That's some pretty sweet word of mouth.