Why Ripley Creek?
When asked about Ripley Creek, professional photographer Adam Clark said it best: "After ten days I feel like I only got a taste." There are a few places in the world that you can feel the vastness expand after you dive in – the Ripley Creek heliskiing tenure is one of those seemingly endless expanses.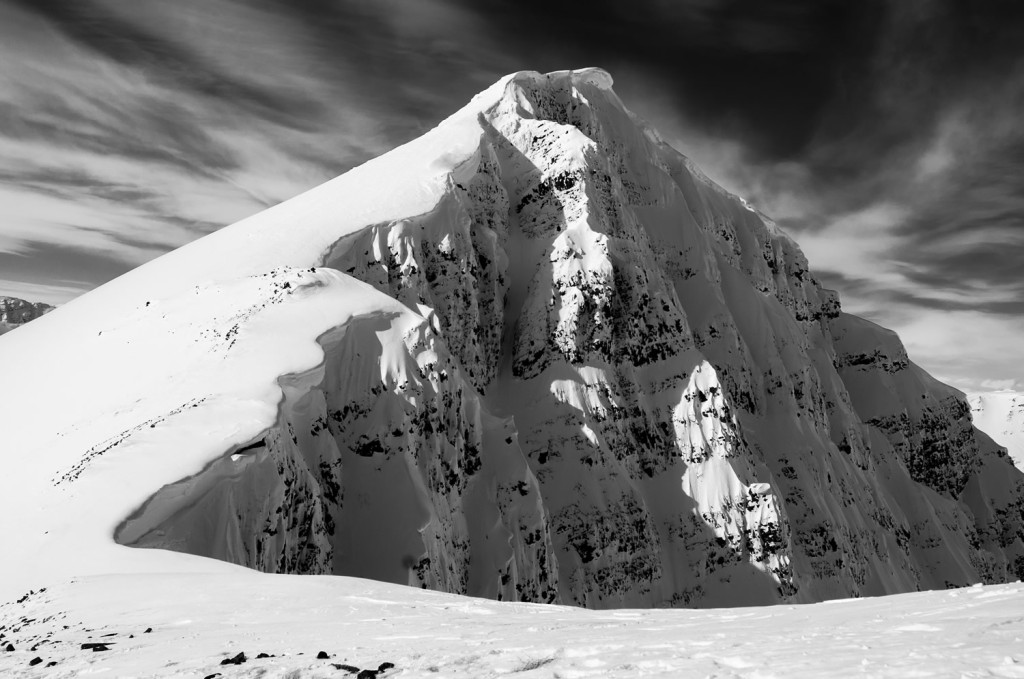 Beyond the main reasons to ski with us: great location, small groups, experienced guides, you want to know the specifics. So what makes Ripley Creek truly special? It has character. 
1. The Inn: The Ripley Creek Inn is your home away from home while you are out here exploring and playing in the northern part of British Columbia. It is located on the estuary of the Bear River, providing beautiful river and mountain views from the elegantly historic rooms of the inn. We take over this great inn for the entire winter, so you will be sharing the space with your fellow skiers – new and old friends are brought together in the cozy common areas and the charming dining room. After a long day of shredding pow, let your bones thaw out and your muscles relax in the wood sauna.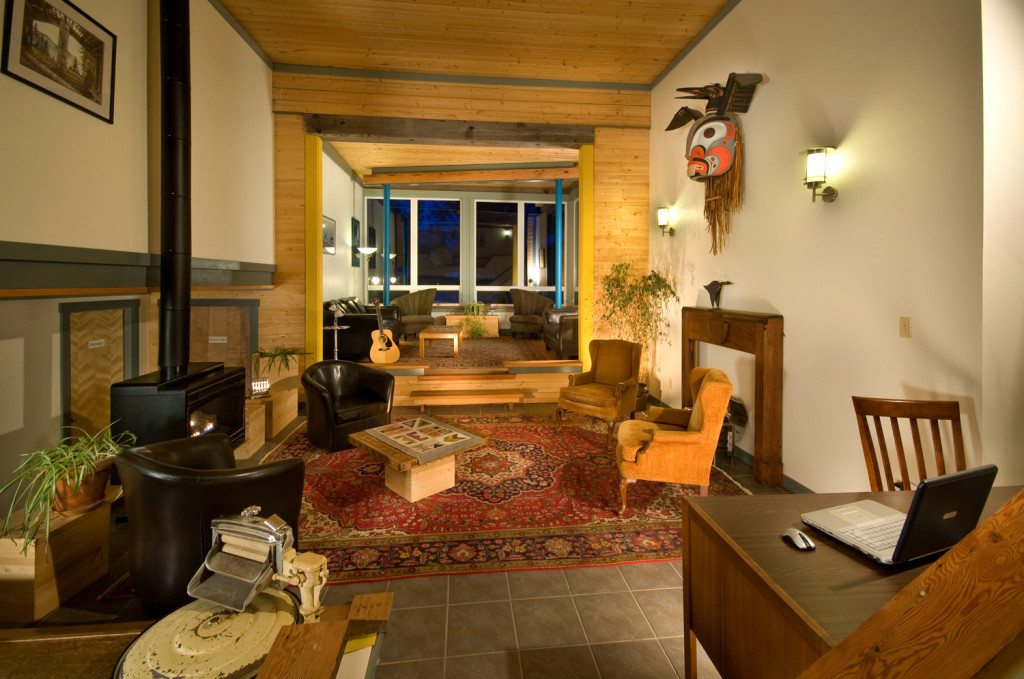 2. Town vibe: The town adds a really cool feature to the Ripley Creek experience. Instead of a remote lodge, you're in downtown Stewart, a blue-collar town that is distinctly British Columbian. Surrounded by characteristically massive mountains, the town of Stewart really feels like the wild west, the final frontier. You can dive into the local culture and flavour of the place at the same time as having an extraordinarily remote experience out in the mountains: wild places only accessible by helicopter.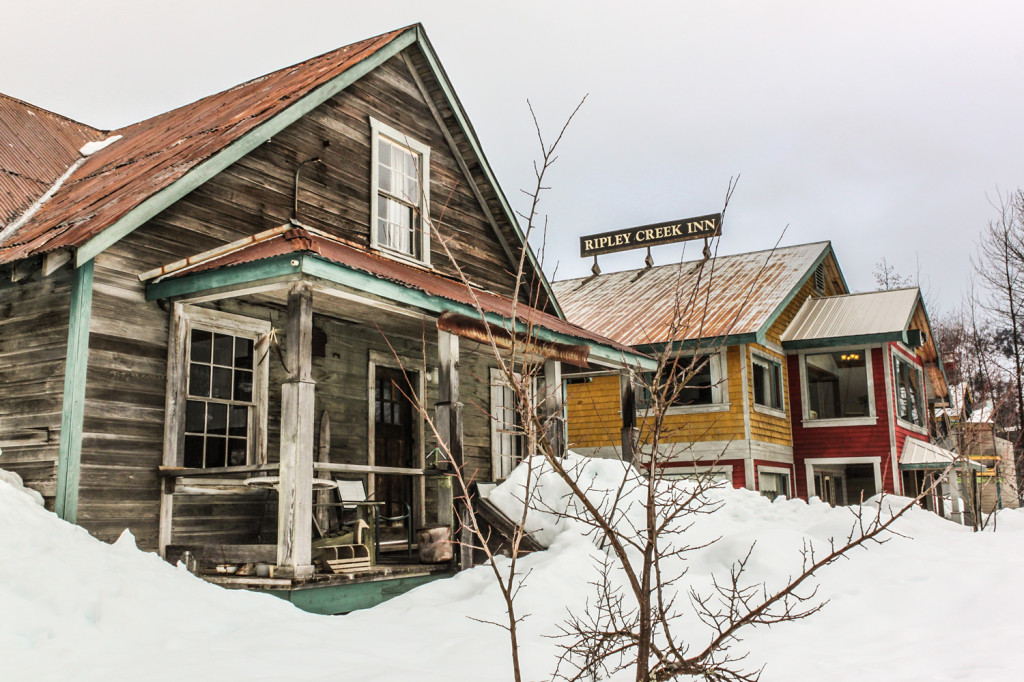 3. Hyder: Maybe the most unique adventure of all is the opportunity to head over the border into Hyder, Alaska, for a night of regrettable choices. With their infamous 100% proof alcohol, getting "Hyderized" is an experience not for the faint hearted. One shot of this stuff and you're cruising at altitude. Just make sure you have a safe ride home, because chances are you won't remember much of the trip back, and probably shouldn't be in charge.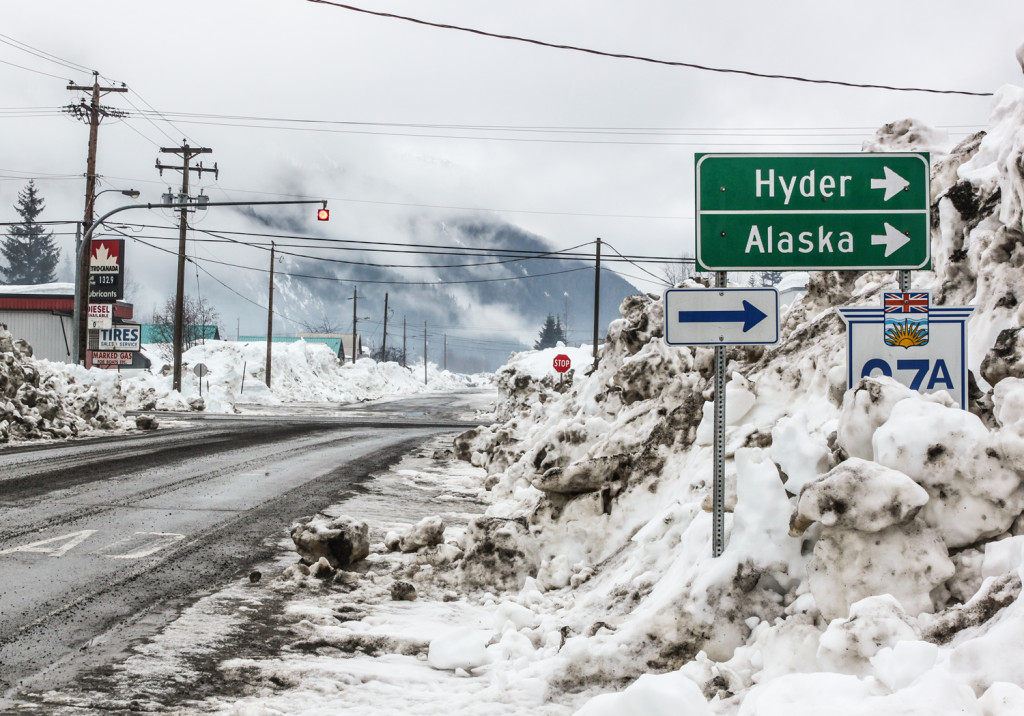 4. Bigger terrain: If what you want is to get on some steeper, bigger, challenging and exhilarating terrain, then Ripley Creek should be your destination. With mountains that jut up from the coastline, the composition of these coastal mountains is more rugged, more extreme.  Therefore, if it's your cup of tea – or shot of proof liquor would be a more appropriate of an expression – then this is the terrain for you.
So why choose Ripley Creek? The real question is: why not?