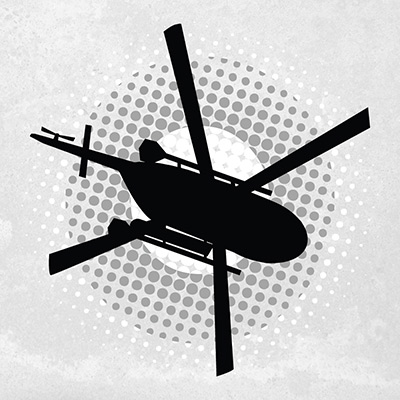 Explore the Largest Single Heli skiing Area in the World
Pure Adventure, Pure Wilderness – Last Frontier Heli
Leave the world behind. Northern British Columbia is where you will find pure adventure, pure wilderness and Last Frontier Heliskiing. Northern BC helicopter skiing is all about world-class mountains and big, big snow. It might seem like you're about to journey to the edge of the Earth — but isn't that the point?
Since 1996, when founding partners George Rosset, Franz Fux, Mike Watling and Geoff Straight made their first descents down the slopes of what is now Last Frontier Heliskiing, we have been offering guests a once-in-a-lifetime adventure experience. Everything we do at Last Frontier revolves around the mountains and the journey of chasing snow. In this wild place up in the mountains, far away from four walls, routine and repetition, our family is dedicated to the craft of producing one-of-a-kind heli skiing experiences for our guests.
We've spent well over two decades crafting the perfect heli skiing formula: small groups, nimble helicopters and two lodges with access to 10,100 square km of prime Canadian wilderness.
Having the largest single heli ski area in the world means that we a vast array of terrain choices. Spanning two distinct mountain ranges, our tenure encompasses everything from towering alpine peaks to massive glaciers and a huge variety of tree skiing.
Last Frontier Helicopter Skiing guarantees a set amount of vertical meters based on the length of your trip, so every guest will get what they pay for. In our opinion, this is the best value and overall experience for heli-skiing.
In the event that your vertical guarantee is not reached because of bad weather that prevents us from flying or because of mechanical breakdown [these are the only two reasons for a refund], we will provide a refund for the vertical not skied. Should you choose to ski or ride more, additional vertical charges will be made. The rate for extra vertical is the same as the rate for refunded vertical. The amount of vertical achieved in our packages depends on weather conditions and the desired experience of the group. Unless you tell us otherwise, we will assume that if the conditions allow you are here with us to ski LOTS. That said, it's your holiday so it's up to you how much you actually ski or ride. Let us know how you are feeling and we can adjust the pace accordingly.
At Last Frontier, less is more. Heli skiing in intimate groups of just four, we're able to maximize our time exploring the mountains. It doesn't just mean you get your own fresh lines, although that's always the goal, it means you're more likely to be skiing or riding at a pace that's right for you.
Heli boarders, we didn't mean to leave you out, in fact, we welcome you with open arms. Despite the fact skiers are in the majority at both our bases, we welcome heli boarders with high fives and the chance to let your imagination lead the way. Several guides are snowboarders and will guide on their boards. Others ski and snowboard. So in short, we get it. You don't want to be traversing and you don't want long run outs. Our guides understand the subtleties in terrain that riders are seeking.
We are proud to offer our guests the largest heli ski area in the world welcoming small group experiences for Heli skiers and Heli boarders. Start building your trip today.