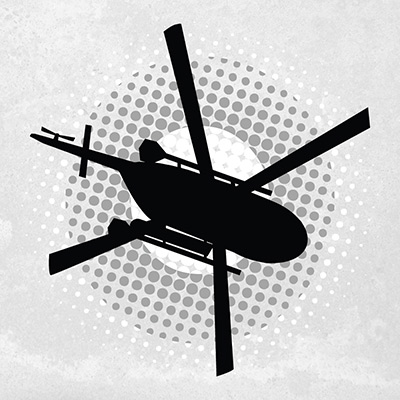 Last Frontier's Formula for Optimal Heli Skiing Conditions
Last Frontier heliskiing lives by the motto, minimal downtime, maximum heli skiing. When you make the decision to visit Last Frontier Heliskiing we know that you are making a big commitment. It may be a bit of a journey to get up to Northern BC, but our team is ready to make it worth your while. Spanning two distinct mountain ranges you can expect to experience everything from towering alpine peaks, wide open bowls, incredible glaciers and a huge variety of tree skiing opportunities. With a serious focus on skiing & riding, we host guests from all walks of life to share in our passion for powder in an informal setting.
We have spent well over two decades crafting the perfect heli skiing formula. This formula includes five key ingredients for the ultimate northern British Columbia heli skiing experience.
1. Small Groups
2. World-Class Guides
3. Two Beautiful Lodges
4. The Largest Single Heli Ski Area In the World
5. Extensive Terrain Variety Allowing Us to Ski from December Through April
Small Groups
Last Frontier's foundation is rooted in small group experiences, crating the optimal conditions for a truly inspiring time in the mountains. Small group heli skiing experiences are designed to be easier from the time you begin your booking process the first turns in the mountains. You only need to find 3 friends to make a group, which is much easier than finding up to 11 friends who are willing to commit to the traditional large group packages that some of our competitors offer. Once you are on the mountain, having only 4 of you will increase the odds of alignment around ability, terrain preference and desired experience. Finally, small groups will allow you more room and space to ski, and our 1:4 guide to guest ratio will ensure our guide can provide you with the attention you deserve.
World-Class Guides
Your guides are there to take you out into the mountains and show you the time of your life but more importantly, they are there to bring you home safely. Our heli ski guides are chosen not only for their skill in navigating the mountains, but also for their charisma and enthusiasm.
We take no shortcuts when it comes to who we recruit: All our guides are certified by the Association of Canadian Mountain Guides (ACMG) or International Federation of Mountain Guide Associations (IFMGA). Occasionally we have guides that are certified under the Canadian Ski Guide Association (CSGA). They update and re-certify their designations annually. Many are trained at the highest levels available and have the field expertise to match.
Two Beautiful Lodges
Last Frontier offers guests the choice of two beautiful lodge options, the Bell 2 Mountain Lodge and the Ripley Creek Lodge.
Bell 2 Mountain Lodge accommodates 36 guests in log cabins for an off-the-grid remote experience. Custom-built for heli skiing and set against a remote backdrop deep in the Skeena Mountains, this is where the wild call of mountain life meets refined comfort. You'll stay in our cozy log chalet rooms, each equipped with wood burning soapstone stoves and extremely comfortable beds. If you're lucky, you'll have the chance to spot moose in the nearby river. Social gatherings come alive in our main lodge where après, meals and a good bottle of vino are shared. Here you'll find the bar and dining room, plus a gift shop and front desk. In the heart of our little heli skiing village, treat yourself to a soak in the hot tub or sweat it out in the sauna. You'll also have use of an on-site fitness centre and games room. The heli pad is right out front. During any downtime, Bell 2 Lodge has snowshoeing, cross-country and fat biking trails right out back, as well as archery and skeet shooting.
The Ripley Creed Lodge accommodates 24 guests for a quirky hotel experience in the town of Stewart, opposite the Alaskan Panhandle. The landscape is dramatic: glaciers and craggy, snow-capped peaks at the head of the Portland Canal, a saltwater fjord that runs 114 km to the Pacific Ocean. With no two rooms alike, you may stay in a prospector's house, an old clothing shop —  or even a former brothel. This heli skiing lodge is about the bare essentials; hot-tub and sauna for the muscles, and soulful food served across the street at the Bitter Creek Cafe, which conveniently doubles up as our Bar. During downtime, grab a bike and explore Stewart's quirky back streets, check out the museum or cross the border to Alaska to get Hyderized (don't ask, just do it).
The largest single heli ski area in the world
With over 10,100 square km of prime Northern British Columbia mountain range, Last Frontier is home to the largest single heli ski area in the world. We welcome heli skiers and heli boarders to experience the unfiltered and untouched snow of Northern BC to experience optimal skiing with alpine and sub-alpine runs.
At Last Frontier, we guarantee a set amount of vertical meters based on the length of your trip. Simply put, you pay for what you ski. In our opinion, this is the best value and overall experience for heli skiing.
Extensive Terrain Variety Allowing Us to Ski from December Through April
Beginning in October and running through December, the Coast and Skeena Mountain Ranges build up a large part of their seasonal snowbase. Come late December, when the most intense storms have settled, we welcome our first guests of the season for world-class heli skiing. Early season conditions are typically a bit cooler, more snowy and the days are shorter due to our Northern latitude. We tend to ski a bit more in the trees when it snows due to lower visibility in alpine terrain. A typical day in the early season starts just after 9am and everyone's home before 4pm.
In February and March, the days are starting to get longer and the weather more settled. This is the peak season for heli skiing and heli boarding in British Columbia. The snowbase continues to grow and allows for long runs from high alpine terrain, right down to valley bottoms. We ski a mix of alpine and treed terrain depending on the prevailing conditions.
As we move into the spring and the temps begin to rise somewhat, we migrate to higher elevations taking advantage of the best snow conditions. It's now time to make the most of our high alpine peaks, big open bowls and glacier descents. The days are super long and bluebird days abound.
Regardless of when you visit Last Frontier, our Northern latitude, abundant snow and varied terrain allows for great skiing and excellent snow conditions all season long. Our guides have decades of experience in the area and know how to get you the best heli skiing possible.
Last Frontier is proud to offer our guests world-class heli skiing adventures using our tested and proven formula for the ultimate Northern BC heli skiing experience. Build your trip today.