The Cold Rush – A Short Feature Film By Last Frontier Heliskiing
Every year we release a short feature film as a way of showcasing a typical week at Last Frontier Heliskiing. We invite two athletes, in this case big mountain freeskier and BASE jumper Suz Graham, and freeskier Chris Booth, and we invite one photographer, this year it was Reuben Krabbe, to come and work with filmmaker Grant Balwin. We book the week months in advance, and spend a week, regardless of weather or conditions, shredding the single largest heliski tenure on the planet.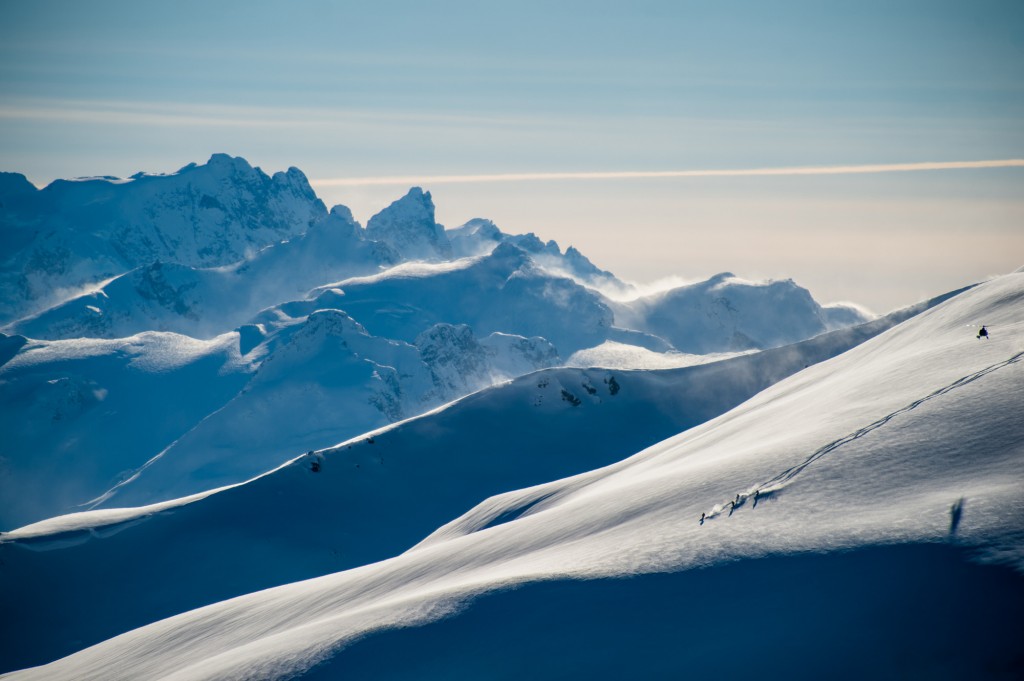 This year we did something a little different in the making of the film. Instead of skiing out of one of our two lodges, our filmmaker Grant Baldwin spent a week filming Suz and Chris on our Heliski Ski Safari. Definitely a must do for those wanting a truly epic week of heliskiing, our Heliski Safari takes the week to ski your way through our tenure from our location in Stewart BC, at the Ripley Creek Inn, to our Bell 2 Lodge location. It's a phenomenal way to see the extent and scope of our tenure and gives people a chance to really see the variety of terrain there is to shred. Enjoy.
The Cold Rush…
The Cold Rush is the fourth promo film that filmmaker Grant Baldwin has created for Last Frontier Heliskiing. His passion for filming combined with his passion for the mountains makes him a joy to work with. After starting out creating musical scores for film and TV productions, Grant moved into filmmaking. Over the last ten years he has filmed everything from corporate promotional films to documentaries. His goal has always been to give his short productions the feel and scope of a feature film. We're stoked to have Grant on board with us the last four years and we hope you enjoy his films.
The 2014 promo film, The Last Frontier.
For more information on Grant, visit www.grantbaldwinvideography.com