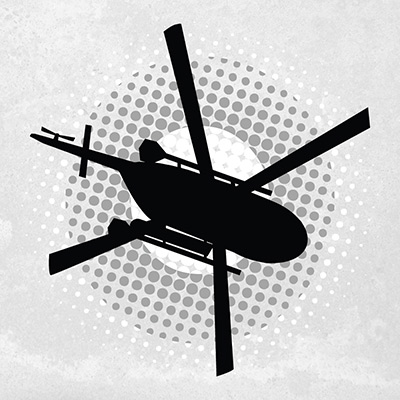 ABS Airbags at Last Frontier Heliskiing
Heliskiing in BC is one of those experiences that will last you a lifetime.  Equally important is to know that you're in capable hands and that all necessary safety precautions are met. Guests who ski with Last Frontier are provided with ABS airbags and full training.  There is no industry regulations demanding the use of airbags during heliskiing, and not all companies do, but minimizing the risk and maximizing the enjoyment is something we strongly believe in.
How do airbags work?
Airbags are designed to keep you above the other moving debris throughout all the phases of an avalanche. They do this by means of the phenomenon known as the 'Brazil nut effect', or inverse segregation – to call it by it's scientific name.  The principle behind the science is that when any collection of differently sized objects, such as the snow in an avalanche, or mixed nuts in a bowl (hence the name) are set in motion, the larger objects will move to the top.  With the increased dimensions of 170 liters that the airbag provides, you will become the largest object and rise above the contents of the avalanche, thus staying out of danger.
How effective are they?
In all documented avalanche accidents with skiers using the ABS airbags there's been a 97% survival rate, and 84% of users also remained uninjured.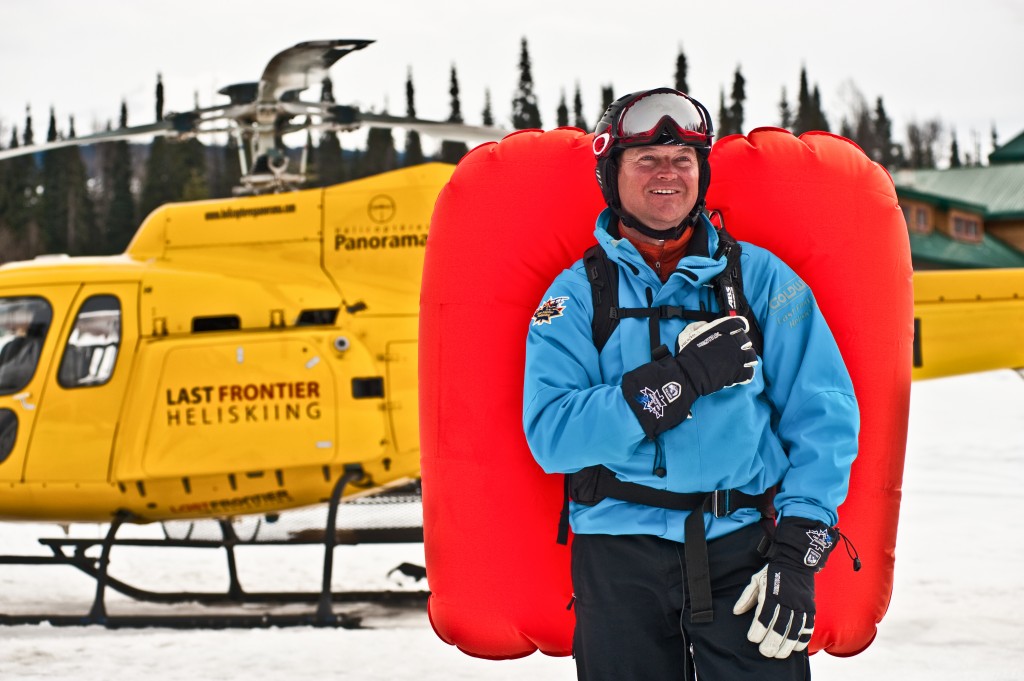 More about ABS Airbags
As a relatively recent addition to backcountry heliskiing safety, there are only a few companies that produce avalanche airbags.  The German engineered ABS airbags have the longest history and are widely recognized as leading the industry. With two separate pouches, one on either side of the body, instead of one main pouch on the back – that in some designs encompass the head and shoulders – the ABS system provides a greater dynamic lift, unobstructed views, and unrestricted movement.  This is precisely what you would want if unfortunate enough to be caught hurtling down the hill – much better than other airbags that are designed to keep you on your back pointing headfirst, with little or no awareness of what's happening around you.
While we strive to make your trip as fun and enjoyable as possible, we never take any unnecessary risks.  This is why at Last Frontier we believe in providing the best possible resources and the knowledge of how to use them. We aim to make your heliskiing tour memorable for all the right reasons; this way, you'll come back time and time again to ski the best terrain the world has to offer.
*Details taken from the Swiss Avalanche Institute (SLF) August 2010
Heli Skiing, Heliskiing, Heli Ski, Heliski, Heli Skiing Tour, Heli Skiing Holiday, Heli Skiing BC, Heli Skiing Resorts, Heli Skiing Lodges