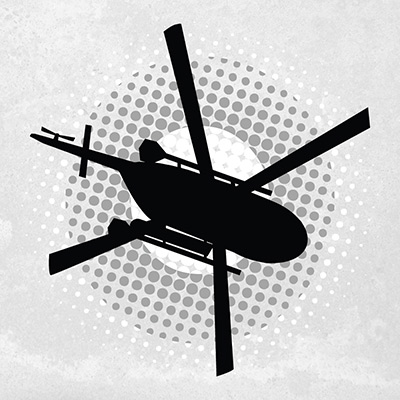 Heli-Boarding Boards: What makes them different?
Not all guests who come to ride the epic mountains in northern BC are skiers.  Here at Last Frontier we are also passionate about snowboarding, and as most of our guides are equally capable in either discipline, they can pick out the subtleties in terrain that riders are looking for.  As with heli-skiing, heli-boarding requires, or at least benefits from, having the most appropriate equipment.  The right board can make a huge improvement to your riding, but what makes heli-boarding boards different?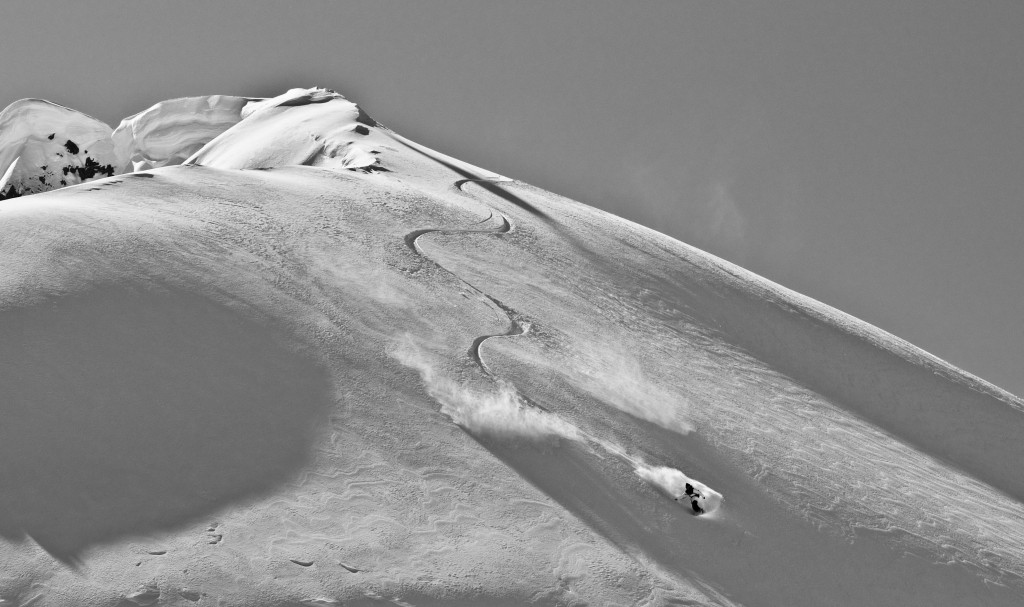 Shape
Tapered boards have a larger nose than tail.  The increased surface area at the front of the board helps it to rise up above the surface of the snow.  Meanwhile, the narrower back end sinks in, leveling the rider, reducing back leg burn, and producing a more surf-like feel.  Powder specific boards, such as the Burton Fish, have up to 30mm of taper, but for more variable conditions, and a greater response through the trees, and whilst carving, around 20mm is ideal.
Camber
Continuing in the quest to improve maneuverability and float in powder conditions, companies have been experimenting with different cambers.  Snowboards such as Prior's Khyber, of which Last Frontier has a limited number for rent, have hybrid cambers combining a rocker at each end of the board (where the tips and tails rise away from the snow) with traditional camber shape underfoot.  This design lends itself perfectly to heli-boarding, as the rockered tip and tail provide float through the powder and minimize the chance of catching an edge on hardpack, whilst the camber between your feet (and generous sidecut) will improve stability and help initiate turns.
Materials
Strength, flexibility and weight are also all important factors that snowboard manufacturers have to address in creating outstanding all-mountain freeride boards.  A combination of fiberglass layered in three different directions and carbon beams, running the length of the board, provide torsional stability in the Khyber and similar snowboards at the higher speeds common with heli-boarding in BC.
Basalt reinforcement is also becoming popular with manufacturers as an alternative to a fiberglass / carbon combination.  With a higher tensile strength than E-glass fibers, 17.5% stiffer and 13.5% stronger, less material is used, cutting down the overall weight of the board.  The production process is also more environmentally friendly, the only drawbacks being potentially higher costs.
A few other factors can help distinguish a heli-skiing specific board from others: typically, bindings set further back than usual and until recently they were often longer.  Technology is speedily evolving in the snowboard production industry, with old ideas being recycled and reinvented. But a well-made board, with all, or at least some of the concepts discussed here, will help boost enjoyment and your performance on your heli-skiing trip to BC.
Heli Skiing, Heliskiing, Heli Ski, Heliski, Heli Skiing Tour, Heli Skiing Holiday, Heli Skiing BC, Heli Skiing Resorts, Heli Skiing Lodges