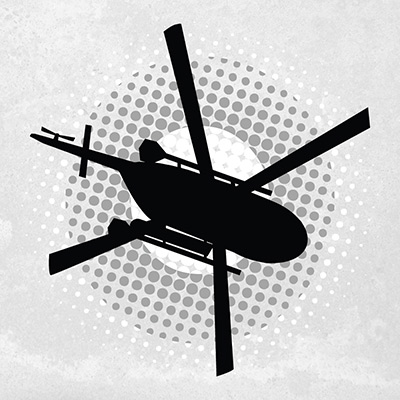 Heliski Experience: British Columbia
Crouched low, your group of five huddles close. The ACMG heli-ski guide opposite, alert as the AStar B2 hovers up and pulls away. Suddenly you have forgotten the sound of silence and it's incredibly comforting. Then you look around. Wow. You knew it was going to be good and you have yet to make your first heliski run. It's day one of your four day heli-ski trip to the Skeena Mountains of Northern British Columbia.
After that unforgettable first run, your small group settles in for the big day ahead. It continues with successive runs of knee deep blower pow. Alpine bowls, inviting pillow lines and naturally spaced old growth tree runs is the menu of the day. Lunch is a welcome pause.
The pilot has found a sheltered meadow and the next thing you know, the guides have carved out a table of snow complete with table cloth. A hearty lunch and chocolate refuels us. Multi-lingual conversations and lost-in-translation jokes bring laughter amongst the group. Everyone has enjoyed the morning and sports a look of satisfaction.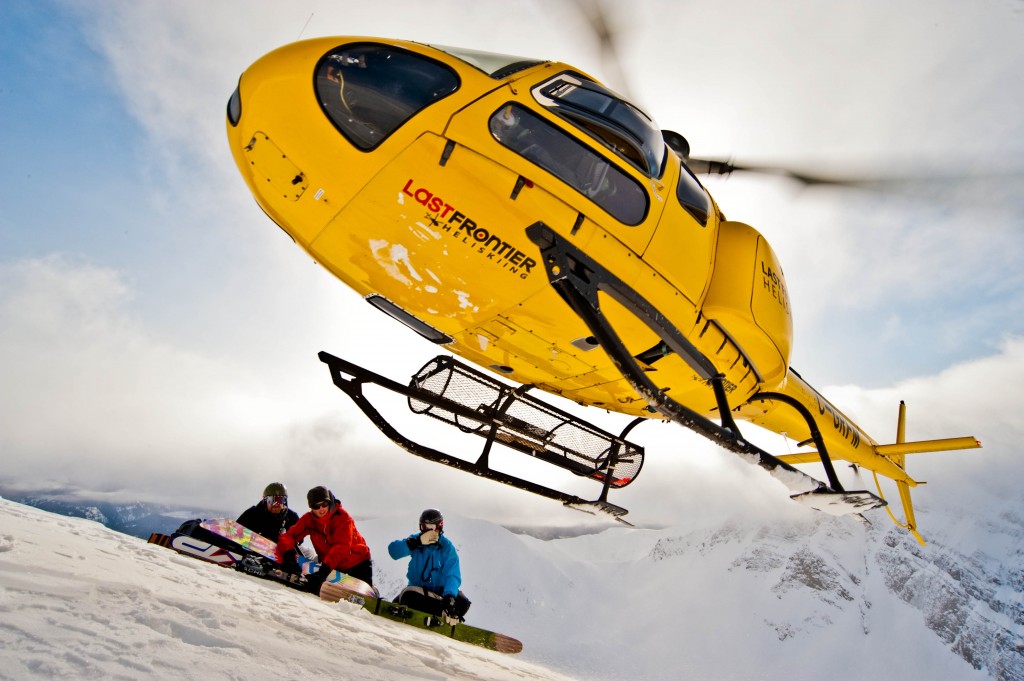 After lunch, the heliskiing and thrills continue. By late afternoon, the hollers of delight are starting to recede, given the 25,000 feet we've skied. Following the next heli-drop, the guide informs us that the machine will be returning to the lodge to refuel. Anyone with toasted legs that wants to finish their day early has a two run notice. Many shout for more while others evaluate their desire vs. stamina ratio.
Two runs pass quickly. At the pick-up, we watch as the second group makes their way down. A warm satisfied feeling overwhelms you. Guess all the hype was right afterall.
Those that want to return to the lodge load the helicopter while the rest of us huddle up. We are still five, but the mix has changed slightly, a snowboarder has joined the group. One plank, two planks, we are all here for same reason. The helicopter quickly returns but nature's silence means that we hear the clack-clack of the rotors well before the machine is visible. In a matter of minutes, you are lifting off and stoked for the next run. Your new group does a few more runs and then everyone is ready to return "home". Up here that means skiing/riding our way back towards Bell 2 Lodge. We end up skiing two more runs. The lodge is smack dab in the middle of the tenure. No need to fly far to access a variety of all weather skiing. 9500km2 of primo mountainous terrain. A normal winter sees more than 25m of the glorious white stuff.
Everyone shares that tired and happy look that comes with a great day in the mountains. Day one is over, but already you are excited for day two of your heliski adventure.
Words by: Jordan Grasby
Heli Skiing, Heliskiing, Heli Ski, Heliski, Heli Skiing Tour, Heli Skiing Holiday, Heli Skiing BC, Heli Skiing Resorts, Heli Skiing Lodges