Behind the Scenes – Above and Beyond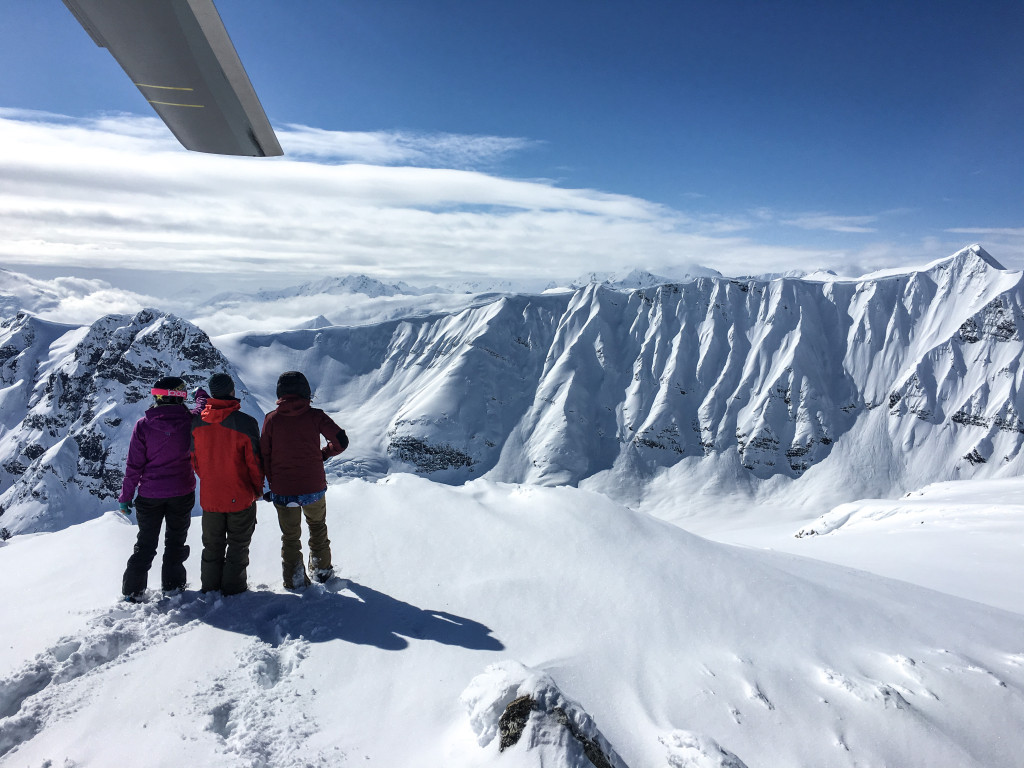 Thursday will see the premiere of our annual short film production. When we first set out to do these films, our goal was to showcase what a typical week of skiing at Last Frontier Heliskiing is really like. We wanted to immerse the viewer into the film, giving them what a true representation of the experience of heliskiing with us. So every year, we book a week far in advance, invite two athletes, one photographer and a film maker to shoot a week of skiing in the wild, remote mountains of Northern BC.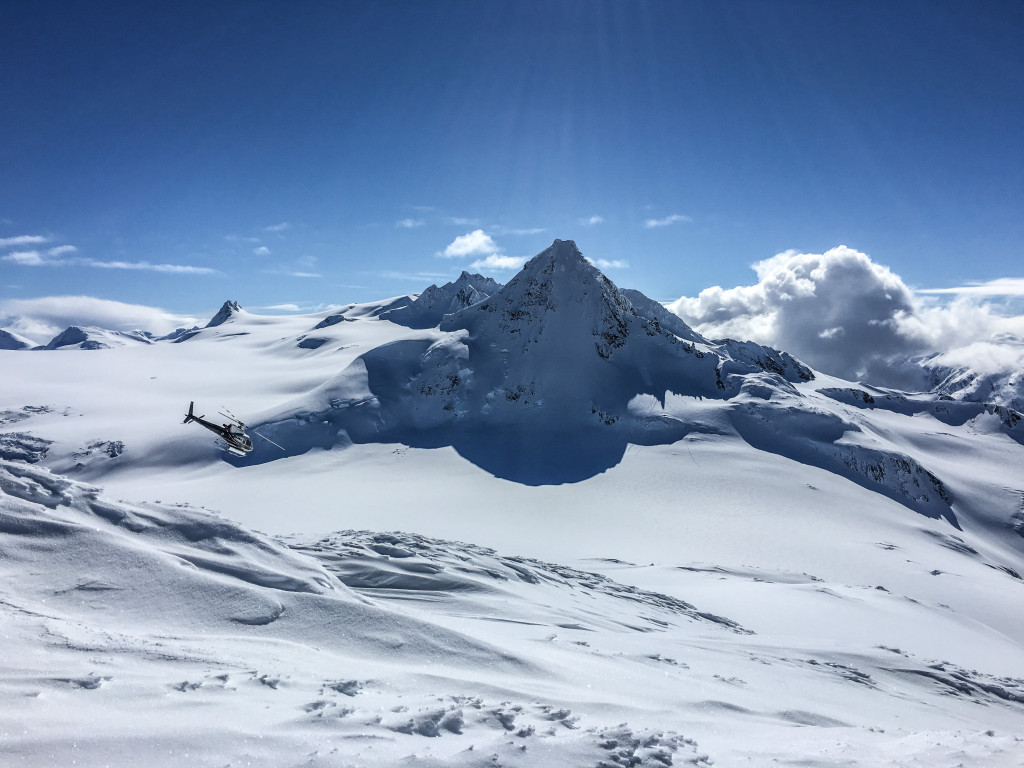 That film maker is Grant Baldwin. An award winning and accomplished film maker, Grant has worked all over the world. We've been lucky to have Grant work with us for years and this year's film is one of his best. Along with athletes Callum Pettit and Jen Hudak, Grant spent a week skiing and filming across our massive tenure. He was even able to get a few laps in sans camera bag, which always goes down smooth. Some of the filming was in our new chunk of tenure, which sits perched on the pacific ocean just opposite Alaska in the vicinity of our Ripley Creek location.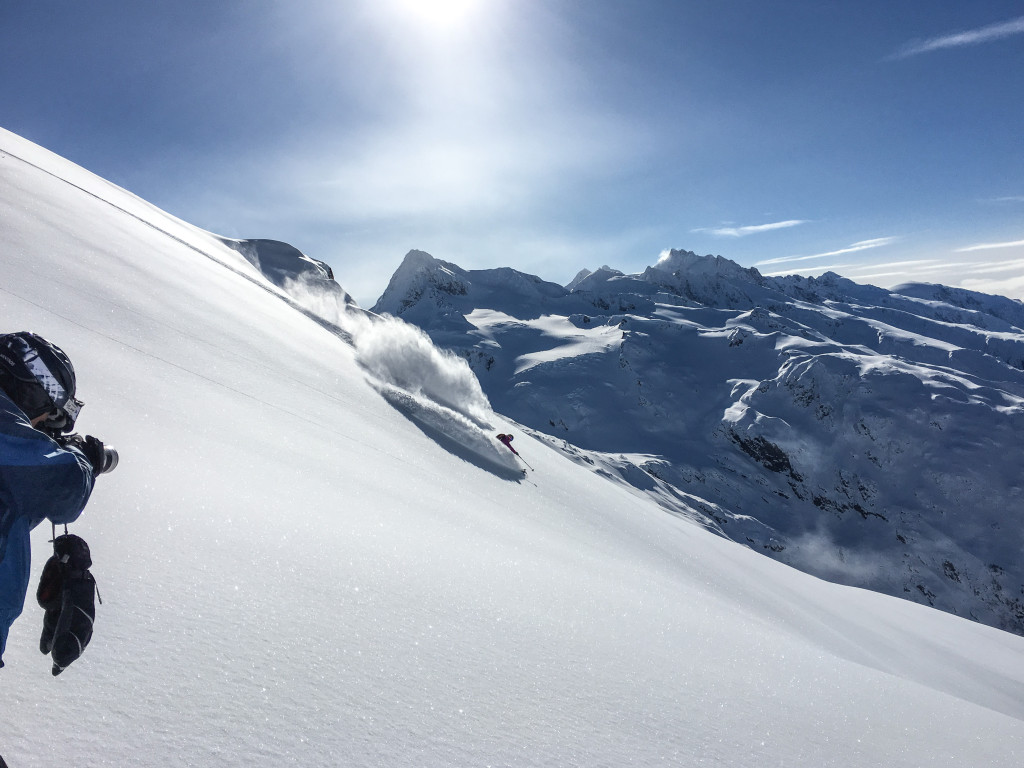 We spoke to Grant about some of the high lights of the week. "It's always a treat to come up here. But it's not without challenge. Because the week is booked well in advance, I never know what type of conditions we're going to see. Weather, avalanche hazard, snow conditions; all play a role in how the week goes." And that's the point and one of the reasons Grant is good at what he does. He is able to roll with whatever comes his way and understands that the challenges of not being able to pick and choose your filming days are the same challenges our guests face when they come to ski.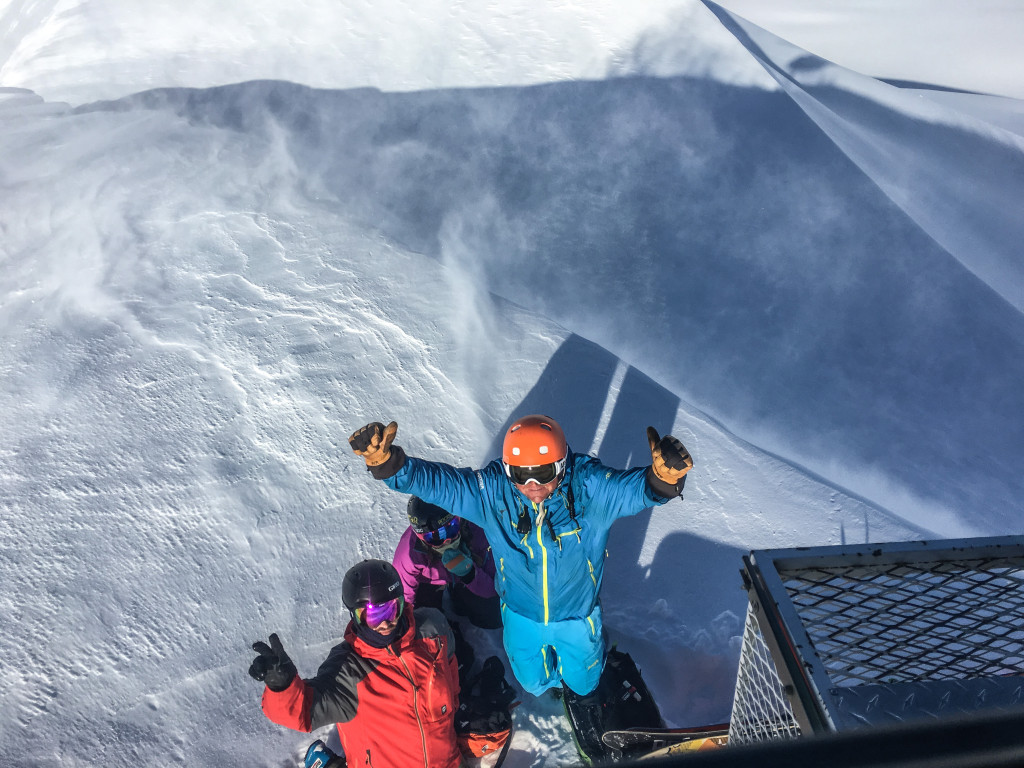 "I think of the things that really helps is the variety and vastness of terrain on offer. So there are always lots of options. This year was especially fun in that we had a chance to film Jen and Callum skiing in the new tenure. Not many places in the world offer powder laps overlooking the ocean. It was pretty special." That new piece of terrain will be open for business this year and is within short flying time of Ripley Creek.
Be safe, ski hard.