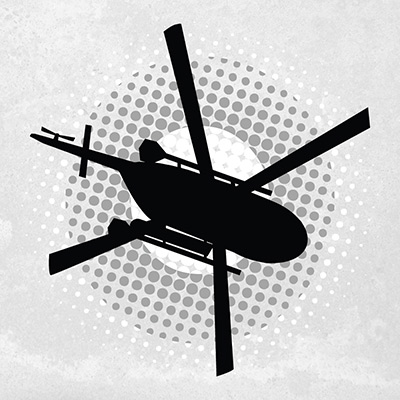 Best Heli-Skiing Videos in the World
The next best thing to skiing in the backcountry is watching other people ski in the backcountry. While we do produce our own heli-skiing videos, the big screen has brought white mountains and the thrilling experience of heli-skiing in British Columbia to iMAX theatres and DVD. And the Internet has made those movies even more accessible, so we can view them on personal computers and smartphones. From big-name industry players to more independent film producers, here's a guide to help you pick the top of all the videos out there:
Steep (2007)
A keystone in big mountain skiing, Steep traces the history of the sport from its early days to today. This documentary, filmed by legendary producer Mark Obenhaus, features Ingrid Backstrom, Glen Plake, Anselme Baud and Bill Briggs (among others) doing some of the most extreme skiing, on skis completely  "out-of-date" by today's standards.
Why it's cool: These are the pioneers in the industry. The avalanches these guys set off are impressive, and watching them fly through them is unnerving, yet inspiring.
Satisfaction Guaranteed (2008)
Filmed in Norway and France, this big-mountain movie features the beautiful Marja Persson skiing some of the most remote terrain imaginable. The face shots are incredible: what looks like breakable crust is actually power! Shot by Free Radical Films, this is a great movie to get you ready for the winter season.
Why it's cool: Did we mention Marja Persson?
Just about anything by Warren Miller (1950 – 2010)
We have a soft spot for Warren Miller since he is the innovator for extreme skiing films. Movies such as Snowriders (1996) and earlier were shot by Miller himself, but anything done by Warren Miller Productions (Higher Ground 2005, Off the Grid 2008, and most recently …Like There's no Tomorrow 2011) leaves no question to why he is the industry standard.
Why it's cool: Anything Warren Miller touches is cool.
Respect and Waiting Game (2009)
Possibly some of the best heli-skiing film ever shot. Directors Jon Klaczkiewicz and Jason Winkler push the limits on this modern powder experience. They managed to capture avalanches, perfect sunlight and amazing contours at high altitude, pulling the viewer into the experience. The philosophy behind each skier's motivation rings true for most winter sport enthusiast: if we're not skiing, we're not happy. This film will get you closer to happiness.
Why it's cool: The danger factor alone will keep you on the edge of your couch.
Planet Snow (2015)
We're biased, but we definitely think that our latest promo film, Planet Snow, features some of the best heliskiing and heliboarding out there. Add to the scenic footage a strangely familiar narrative voice, a mockery of modern nature documentaries, many bottomless powder shots, and we have a classic heliskiing scene.
Why it's cool: Getting to fly and ski around such remote and preserved natural landscape is a lifetime experience.
Heliskiing the Cathedral (2014)
Big mountain helicopter flying and skiing in Alaska. Ian Macintosh and some other athletes from Teton Gravity Research are hitting it large in this video, pushing the overall envelope of what's possible within the sport.
Why it's cool: Watching Tighe Dauherty, helicopter pilot specialist in heliskiing flying and landing on knife-edge ridges is straight up incredible.
If you've enjoyed these, hop onto our video page for some more.
Heli Skiing, Heliskiing, Heli Ski, Heliski, Heli Skiing Tour, Heli Skiing Holiday, Heli Skiing BC, Heli Skiing Resorts, Heli Skiing Lodges