Best Heliskiing and Heliboarding Destinations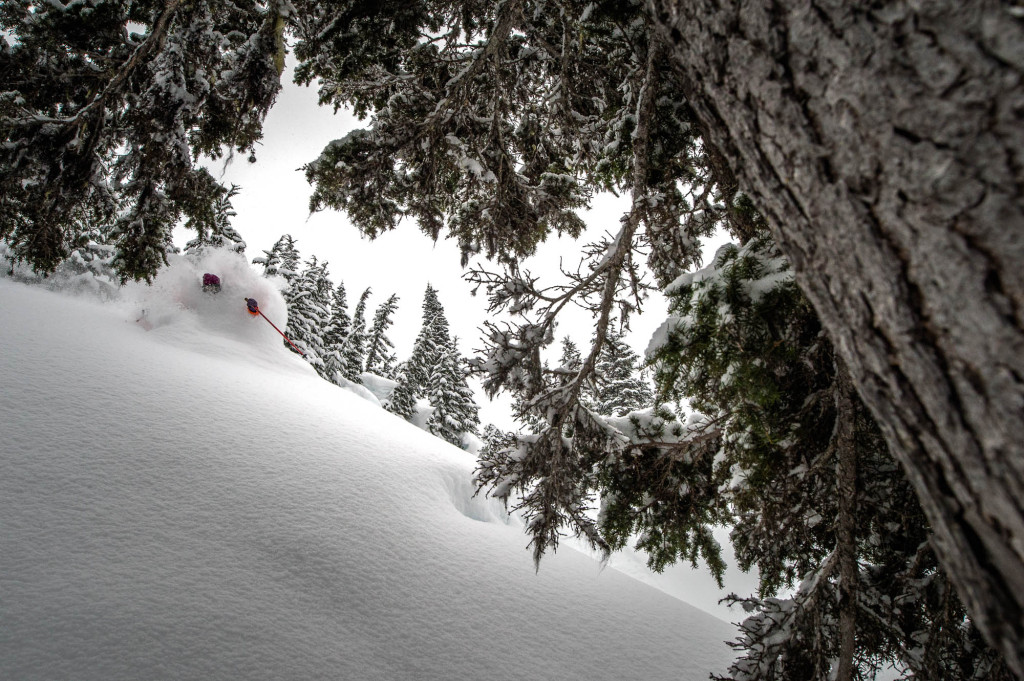 Where should you go on your next heliski trip? What are the most exotic, best heliskiing destinations? It all depends on what you're seeking. You might be looking for bottomless powder, a refreshing cultural experience, adrenaline-fueled first descents, or simply want to say you've flown in an ex-Soviet military aircraft to go skiing. Before you book your trip, do your homework and make sure you know what you're getting into!

British Columbia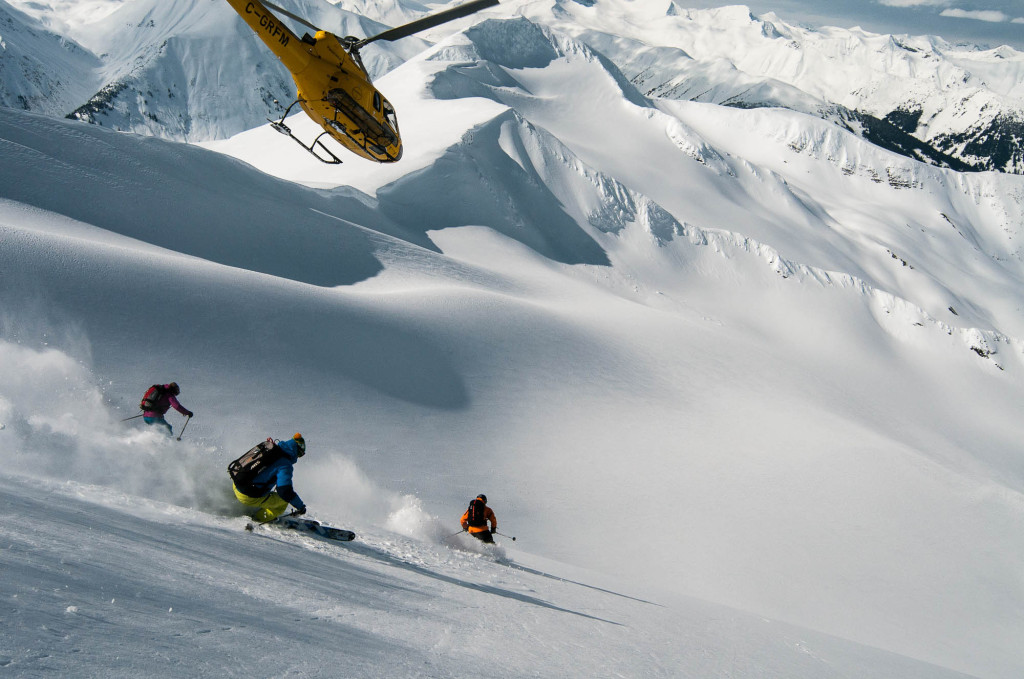 There are good reasons why 90+ per cent of the world's heliskiing takes place in British Columbia, Canada. Vast stretches of wilderness, low population density, consistent snowfalls, big mountains with endless terrain options and a healthy mix of alpine and treed terrain to give you lots of options when the weather turns nasty. But there are a few other adventurous destinations on this planet, that have their own unique appeal. Here at Last Frontier Heliskiing we're proud to be one of the most unique, remote and authentic heliskiing destinations in B.C with 9,500km2 of skiable terrain (the largest single tenure in the world), two radically different lodge locations to choose from, and the opportunity to sample both locations on a lodge-to-lodge safari. But many other destinations across the province offer unforgettable journeys and skiing experiences. Mica heliskiing for instance, boasts some of the most luxurious and exclusive backcountry accommodation on the planet. A trip worth inquiring well ahead of time, as their seasonal availability tends to be limited.
Iceland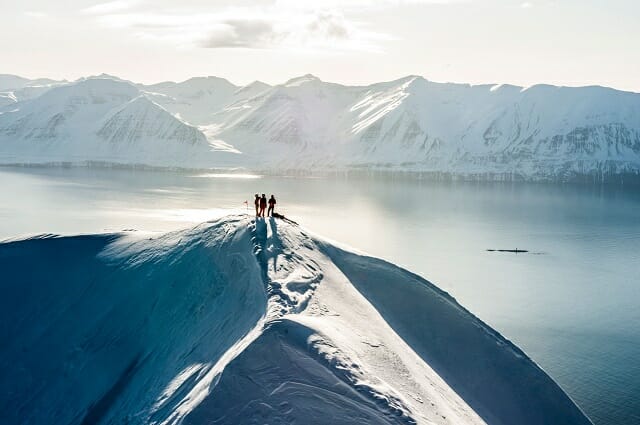 Few places in the world offer Iceland's magical fjord setting and its incredible culture. Getting to observe whales breaching from a mountain top, all while clicking in your bindings is an experience not to forget. While the mountains are generally not as tall as other parts of the world, skiing all the way to sea level can still make for jaw-dropping scenery.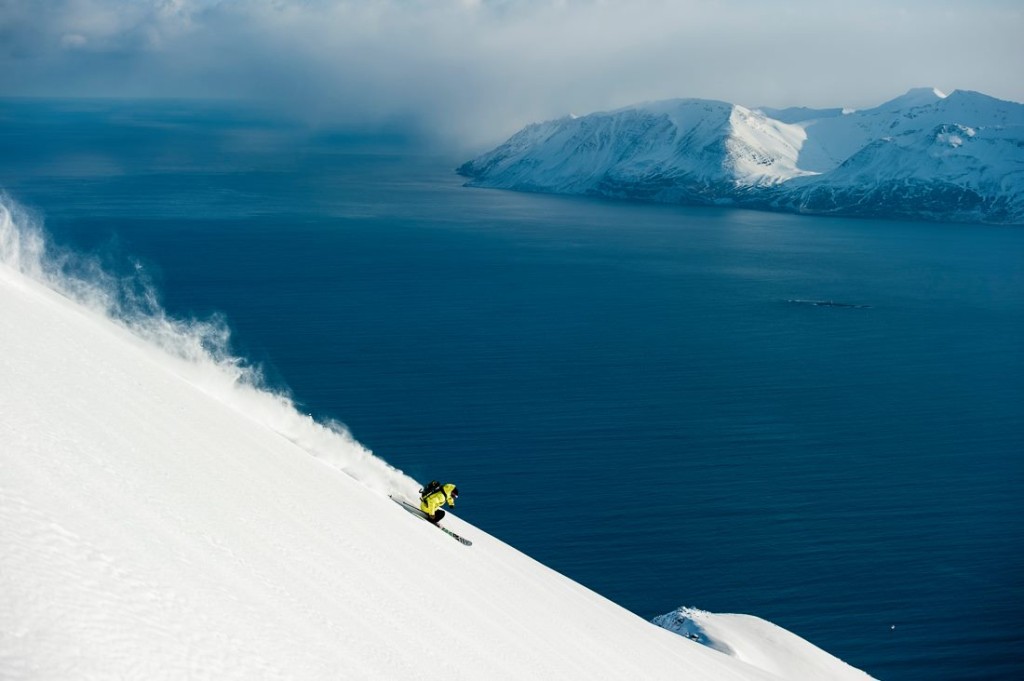 There are only a couple of heliski operators in Iceland as the sport is still young. Furthermore, being situated on an island so high in the arctic, inclement weather is common. However, daylight lasts long into the evening hours in the spring months.  The night sky may even treat you to a show by the Northern Lights.
Alaska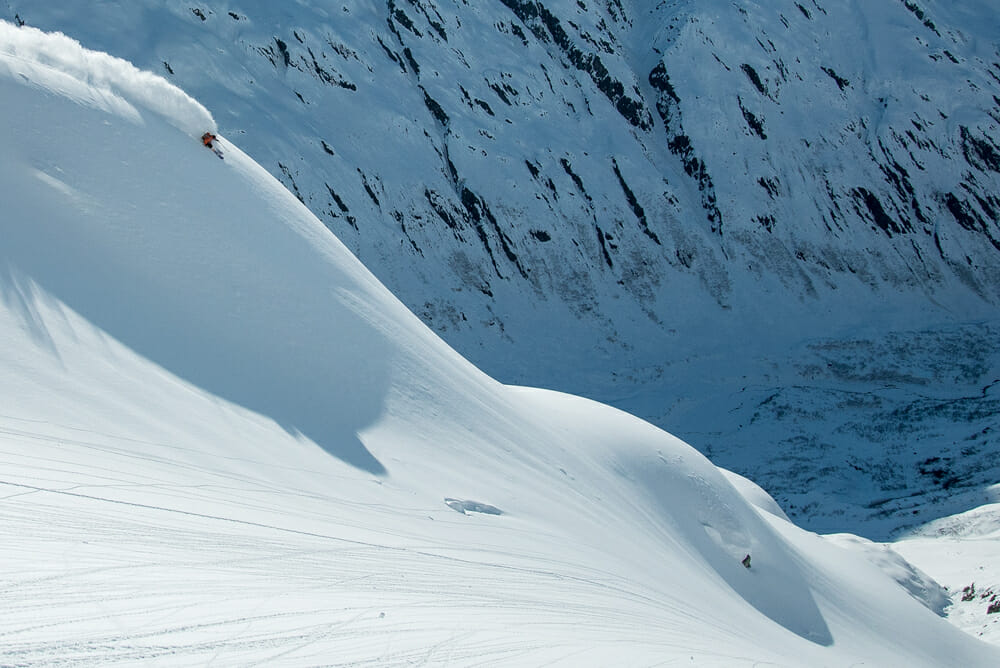 The birthplace of heliskiing in the 1980s has since become the Mecca for professional skiers and film crews. Incredibly remote and costly to access, coastal conditions around Haines and Valdez can come with the caveat of frequent weather days. But when the alpine opens up you'll see mountains unlike anywhere else in the world. The moisture coming from the ocean allows for snow to stick to the steepest faces.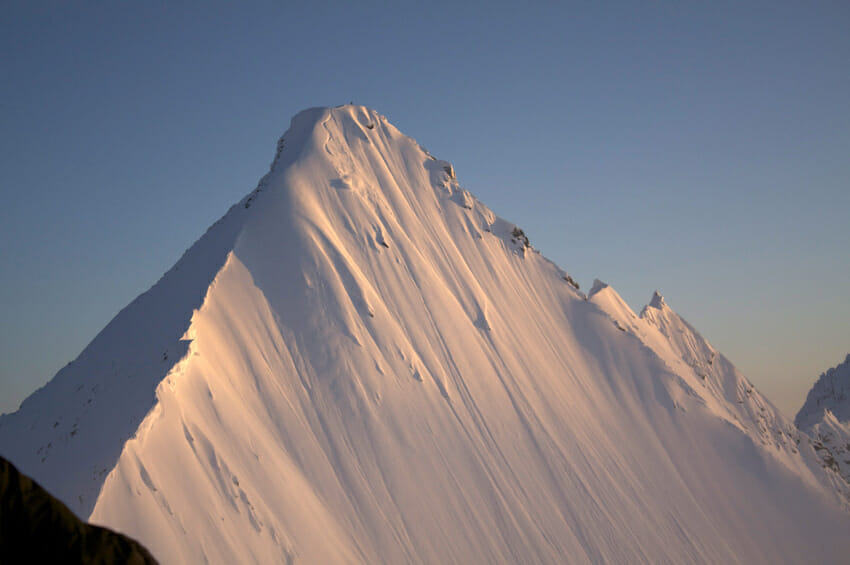 If the weather gods are upon you, the skiing can really be all-time. Unfortunately, the exchange rate with the US dollar currently makes Alaska heliskiing prices considerably more expensive compared to Canada.
Kashmir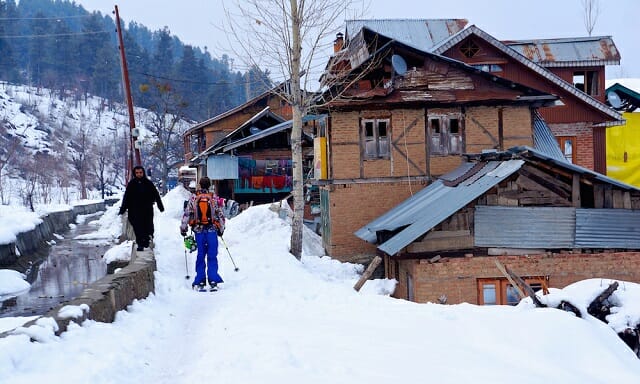 Gulmarg, Kashmir is one of the few places where you can boast about heliskiing in the Himalayas. There's actually a good mix of treed and alpine terrain around Gulmarg (similar to BC) and the cultural experience (including the journey through India to get there) is one you will not soon forget. Be prepared for more modest infrastructure and facilities, as the region is currently going through economic struggles.
https://vimeo.com/37117750
Kamchatka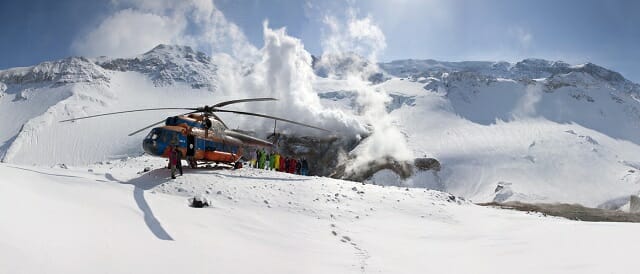 The Russian peninsula of Kamchatka is one of the most unique regions in the world. Get to heliski down the side of volcanoes, ski all the way to the beach. Explore the mountains of one of  the world's most far-flung heliskiing destinations. Travel involves connecting through Moscow and requires a visa, which in turn requires a sponsorship letter from the inviting agency (travel agency or other trip re-seller). Once in the country, be prepared to deal with a few bureaucratic headaches with government or law enforcement authorities before getting a taste of the goods.
Uzbekistan
Although located at a couple hours of flight away from central Europe, Uzbekistan is one of the more exotic, less travelled heliskiing destinations out there.  Get to fly in large helicopters (Russian MI-8 MTB, which seats 16) and experience eastern Europe's unique culture, food and traditions. Adventurers and thrill seekers only (see video below).