Day in the Life of a Heliskier
7:00 A.M.
Wake to the sound of the alarm on your phone. Realize that you don't have to go to work, instead it's time to get ready for another day of heliskiing. Hit snooze. Roll over for a few extra minutes of sleep.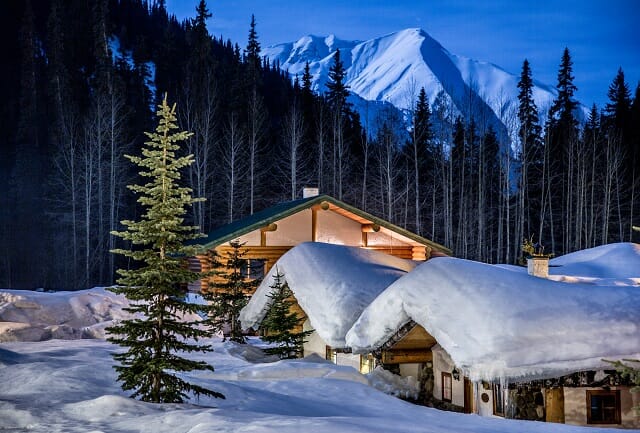 7:15 A.M.
Alarm sounds again, this time it means it. Rise out of bed and pull on base layers. Look outside window to find another 15-20 cm of fresh snow has piled up overnight.
7:30 A.M.
Stretch class time. The lodge host said it was optional, but the last two days of powder skiing has left your body stiff and sore. Time to stretch those glutes under the tutelage of the lodge's in-house massage therapist. Your body will thank you later.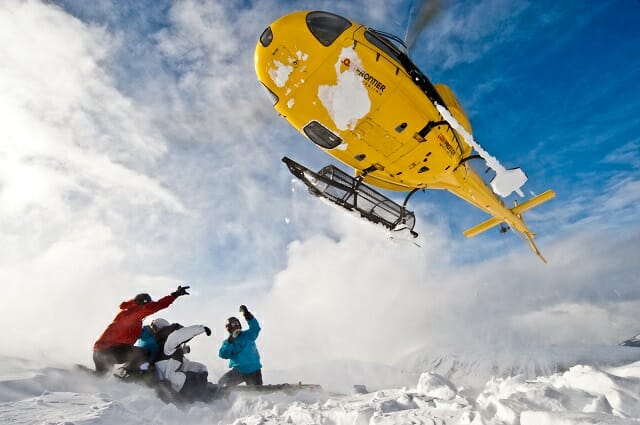 8:00 A.M.
Breakfast time. That body is also going to need fuel in the tank to get through another big day of heliskiing. Balance the granola and fresh fruit with the eggs, bacon and sausages. Resist the urge to simply eat a whole plate of bacon. Imbibe adequate amount of coffee for alertness and general good mood towards fellow human beings. That's better…
9:00 A.M.
Booted up with layers on, time for final gear checks with guides. Transceiver on and transmitting? Check. Shovel and probe stowed in backpack? Check. ABS airbag fitting comfortably with full air canister? Check. Sufficient stoke for another full day of heliskiing? Double check. Climb in the heli for first uplift of the day. Commence skiing bottomless pow with endless face shots. Repeat.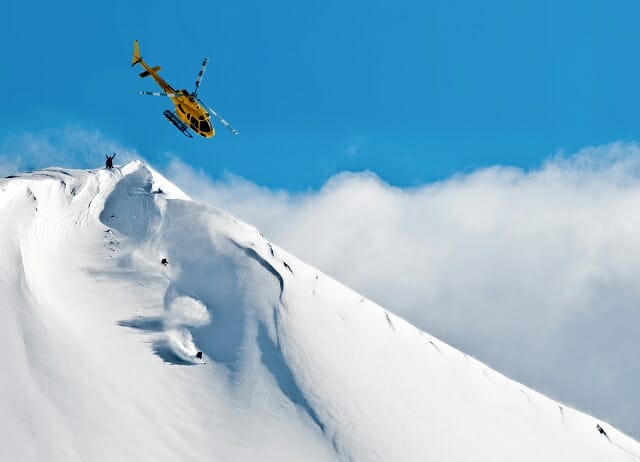 Sometime between 12 P.M. and 2 P.M.
Lunchtime. The weather turned fine today so the guide has set up a picnic area on top of the ridge. House-made sandwiches are handed out to hungry heliskiers. Baked treats follow, there's even a thermos with hot coffee being passed around. Excellent…
Shortly after lunch
Climb back into the helicopter for an afternoon of high alpine glacier runs. Those legs are starting to feel it, good thing you went to stretch class this morning. Ignore exhausted quadricep muscles in favour of another couple of runs before the guide calls it a day.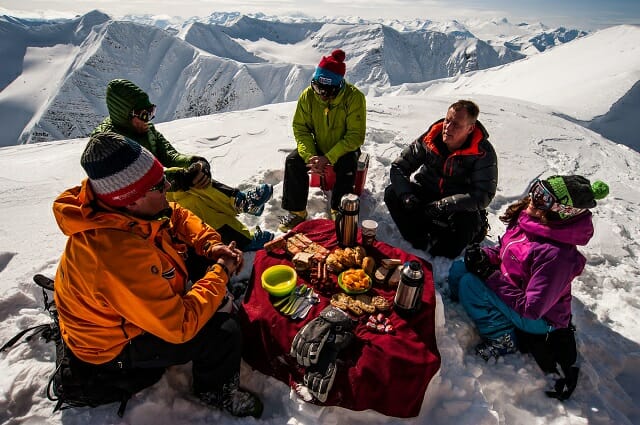 4:30 P.M.
Back at the lodge it's time for apres ski snacks and celebratory beverages. Toast to the best day ever and exchange stories with other heli ski groups. Retire for a shower and hot tub. Splurge on a massage to make sure your body is in the best possible shape for tomorrow. Relax with optional activities like a game of pool or ping pong. Or put your feet up by the fire and read a magazine or good book.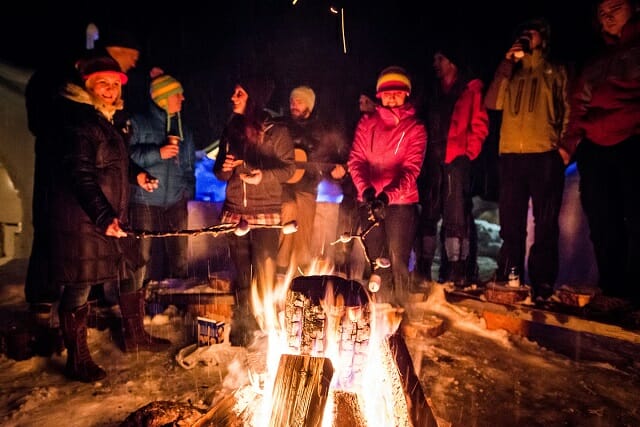 7 P.M.
Sit down to the chef's four course dinner. Order another bottle of wine. Learn a bit more about your new heliski buddies. Marvel at how awesome the dessert is, again. Retire to bed, set alarm early enough to catch the stretch class in the morning.
Dream about skiing more powder. Now that's a day in the life of a heliskier.