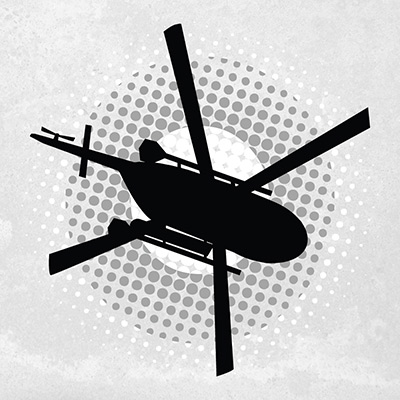 First Time Heliskiing – Concerns and Preparation
Considering the prospect of your first heliskiing adventure? Congratulations. I know you'll hate to hear it, but it's about time. Was it the lift lines, parking lots, or unbearably crowded slopes that finally pushed you to the brink? Whatever it was, we're glad you're ready to make the leap. Heliskiing offers the perfect respite for the qualified skier – exceptional snow, untracked lines, awe-inspiring scenery, and not more than a handful of participants.
But exactly how qualified do you need to be to sign up for a heliskiing trip? A common misconception is that you need be some radical, balls-to-the-wall, alpine extremist to enjoy yourself out here. This is simply untrue. Of course heliskiing demands at least a solid intermediate skiing ability and some backcountry experience, the majority of people who join us for the runs of their lives are normal, average-skilled, ski enthusiasts. They are people searching for escape from chair rides, ski schools, and saturated mountains – people just like you – not X-Games contestants and sponsored show-offs daring their film crew to keep up.
So what can a first time heliskiier do in preparation for his inaugural expedition? What should he expect to find different from his favorite resort or local backcountry mountain?
Besides the obvious novelty of a roaring heli, the biggest difference in heliskiing from resort skiing is the snow – especially the powder. Runs are not ever groomed which means there is no hard-packed snow beneath your skis. This requires a shift in equipment and technique from resort skiing. Powder skis are wider underfoot and an absolute necessity if you want to have any chance at enjoying yourself.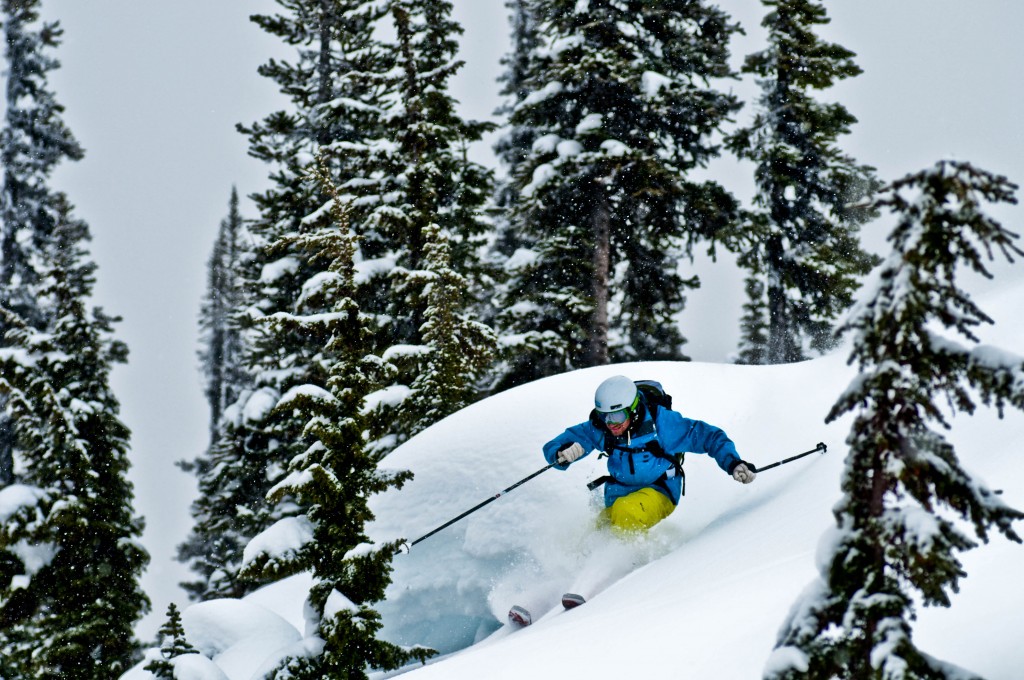 You also won't want to push so hard on your outside ski when turning in powder. Putting too much weight on your outside foot like you are carving hard-packed snow will lead to unbalance, less control, and an unnecessary expenditure of energy. It's also important to keep your weight back and your head up so as not to dive forward into the snow. You'll never be able to see your skis in five feet of powder anyway, so what's the sense in looking down? A few snowcat runs through untracked powder of moderate depth is a great way to prepare and concentrate on these tips.
Week-long heliskiing trips are not walks in the park physically. You may be accustomed to high altitudes and grueling days on the mountain, but it's the constant strain on your quads to keep your weight back that will have your legs burning at the end of your first run. Be sure you are fit before going heliskiing. Running, stretching, and of course skiing should be significant parts of your exercise regime several weeks prior to your trip.
Worried about being the slowest and holding up the entire group? This is one of the greatest fears of first time heliskiers, and one we aim to mitigate as much as possible. Last Frontier's small groups of only four or five skiers are based on ability and paired with an experienced guide concerned with the enjoyment of the entire group. The best safeguard against holding up the show is coming with small group of similarly skilled friends. This guarantees the most optimal heliskiing situation for everyone.
Tags: Heli Skiing, Heliskiing, Heli Ski, Heliski, Heli Skiing Tour, Heli Skiing Holiday, Heli Skiing BC, Heli Skiing Resorts, Heli Skiing Lodges