Heli Belly: Good food within a heliskiing operation
Heli belly
[hel-ee bel-ee] noun
A rotund mass between the breastbone and the pelvis formed from consuming copious amounts of food at heli ski lodges. Commonly found on heli ski guides in the mid to late winter season.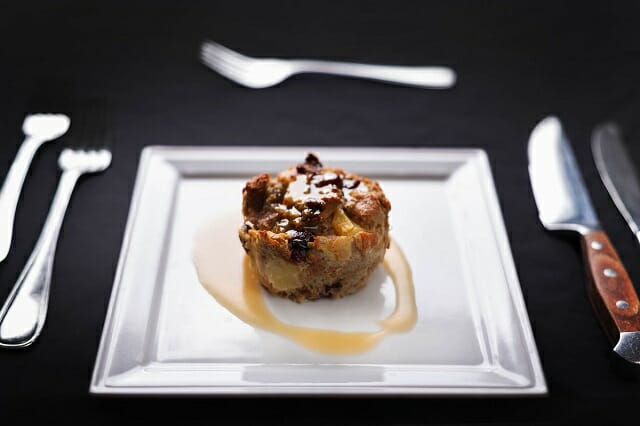 Food. Is there any thing our bodies crave more when working and playing in below-freezing temperatures all day?
While guests at our Bell 2 Lodge and Ripley Creek Inn enjoy the luxury of rolling straight out of bed and into the dining room, our guides are up well before the break of dawn to conduct their daily meeting, review the snow pits dug the day before, and analyze the weather report. And that's all before breakfast.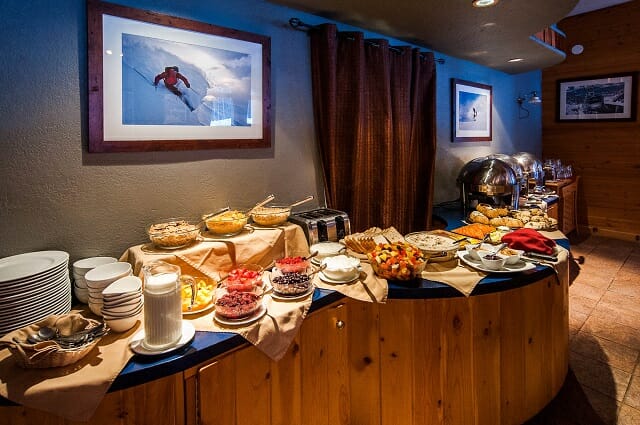 One look at the breakfast buffet and it's hard to imagine how every ski guide at Last Frontier isn't sporting a jiggly heli belly. There's plenty of healthy options like fresh fruit, cereal and oatmeal, but can we expect them to pass by the french toast and bacon drizzled in maple syrup with any amount of conviction?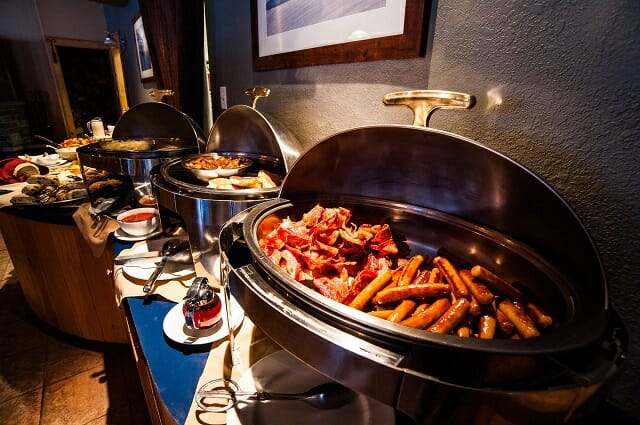 Of course the eating doesn't end at breakfast. After groups have done their first few powder-filled laps, the Saran-wrapped snacks are handed out for anyone already feeling the calories start to burn. If you want to preserve your energy for a full day of heliskiing, better keep the fuel tank at least half full.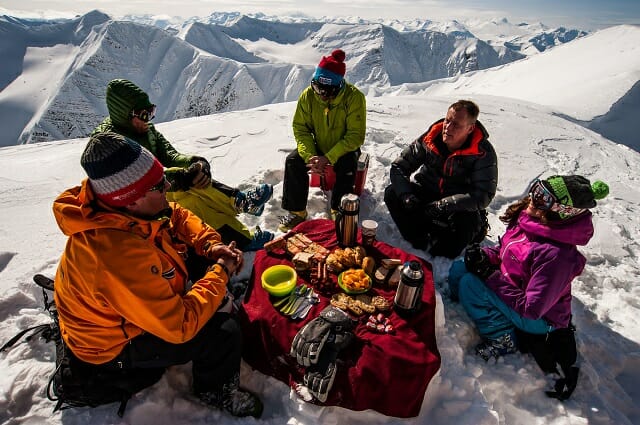 When it's time for lunch, the guides will dig out a picnic area and throw a rug down on the snow. If the weather is looking sunny and calm, this breaking of bread will take place in the alpine with views stretching to the limits of our vast heli ski tenure. The chefs in the lodge kitchens make a mean sandwich, as well as freshly baked treats to go with early afternoon coffee.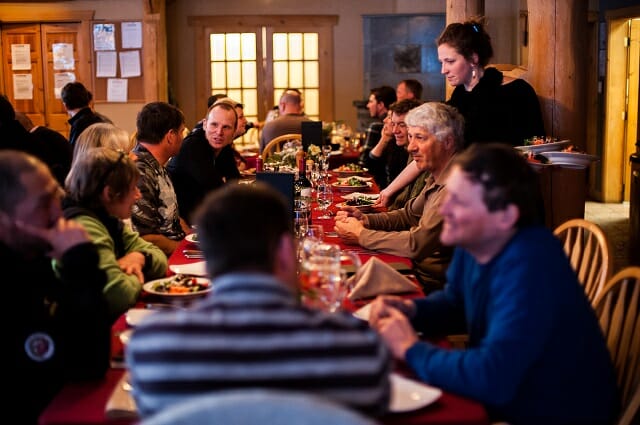 By the time skiing is done for the day, appetites are already recharging. Guides will grab a quick snack with guests, leaving them to mingle over celebratory beverages before excusing themselves to finish their daily guide reports and duties. Guests are free to relax, soak in the hot tub or partake in a friendly game of pool or foosball before dinner.
Then, it's time for the head chef's tour de force. Every evening servers file out of the kitchen with a delicious four-course dinner. This does, of course, include a meaty main (dietary options available upon request) and a daily dessert delicacy.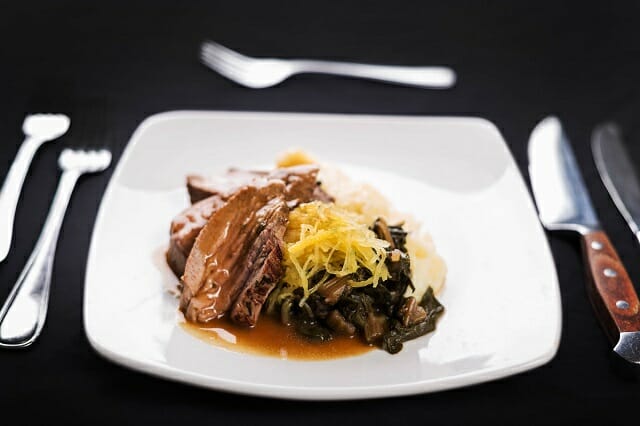 Having all this food at one's fingertips every day of the season can be a recipe for the infamous heli belly. It's a good thing that guides burn so many calories with early starts, working outside in the cold during long days and keeping up on exercise around the lodges during down days.
Come and start building your heli belly this winter. You may not have the whole winter, so be sure to go back for seconds.