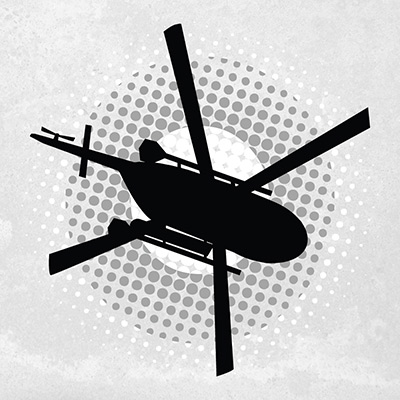 Heli Ski British Columbia – What to Wear
Heli-skiing is a great way to find backcountry snow at any time in the season. However, the proper attire should never be overlooked. Whenever you're getting ready for a week of high-altitude powder skiing, make sure you have the right clothes. At Last Frontier, we know that quality clothing and preparation always helps you get the most out of each descent, so here's a few pointers to help you pick the best clothing for your heli-ski or heliboarding holiday.
Jackets
How you dress for a week of resort skiing is pretty much how you should dress for the backcountry. Dress in layers. Most ski jackets are waterproof, breathable and light, allowing for plenty of layers underneath. Still, you should look for a waterproof factor of 7.1 or higher on your outer shell and make sure the seams are sealed well.
These jackets commonly feature an internal laminate. This creates a breathable membrane with holes small enough for vapor to get out while keeping water droplets from getting in. This, combined with a water repellent finish on the outside of the jacket, should keep you dry whatever the weather. Popular laminates include Gore-Tex and eVent, but there are others on the market worth considering.
Increasingly common are jackets made with newer soft-touch fabrics. These offer excellent waterproof ratings, insulation and stretchy panels, but shell jackets – combined with clever wicking fabrics worn close to the skin – are still the best if you are generating lots of heat on longer sessions.
Caps and Hats
The faster the wind, the quicker we loose heat, and the air on a windy day always feels cooler than the relative outside temperature. So, ski with a fitted wool cap that protects the ears and won't fly off your head with the occasional gust. Polyester neck gaiters are also fundamental. Polyester's hollow fibers trap air which is then warmed by the body, keeping the face and neck warm even when the wind is cold.
Sun Protection
The sun's reflection off snowy slopes doubles the exposure to harmful UV rays. In addition, at higher altitudes, there is less of the earth's atmosphere to filter-out the more dangerous UVB rays. Sunscreen with a high UV protection (SPF 30 or higher) is a must, especially if you're planning on being outside for more than four hours. Put it on in the morning before getting onto the helicopter; make it part of your morning routine. During the day, make sure to re-apply at least once. Lip-balm is another necessity. Make sure the one you have not only moisturizes but also contains an SPF of 15 or higher.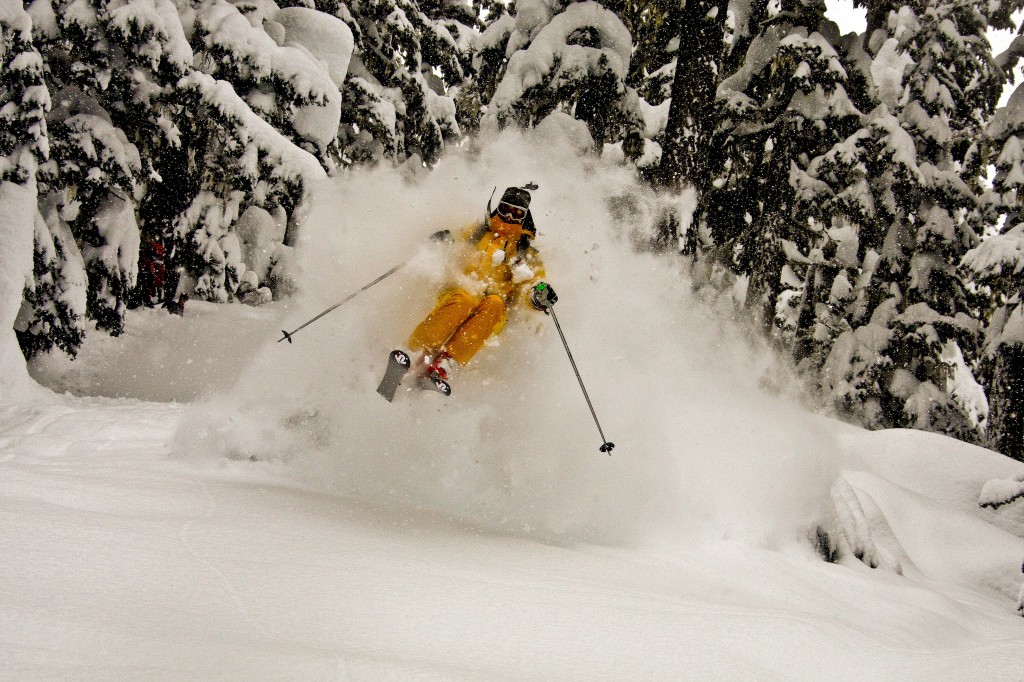 Gloves and Warmers
We all own ski gloves, but if these are not enough look at using portable hand warmers. Then bring along a few of them to place in your gloves to keep your fingers warm. Put them in your gloves as you fly and you'll be assured warm hands all the way down the mountain. There's also heated gloves to consider…
Use Goggles not Glasses
UV rays pelt your eyes at 186,000 miles per second. UV damage builds up over time and you don't feel UV rays. So make sure your lenses can filter out 100% of the sun's rays (UVA, UVB and UVC) and the filtering agent is manufactured directly into the lens – not coated on top where it can scratch off. So don't buy cheap goggles or lenses and leave the sunglasses at home – goggles not only give you better UV protection, but they also give you branch and twig protection when you ski through the trees.
For more information on the snow forecast in BC check out our weather page for updates.
Heli Skiing, Heliskiing, Heli Ski, Heliski, Heli Skiing Tour, Heli Skiing Holiday, Heli Skiing BC, Heli Skiing Resorts, Heli Skiing Lodges