Helicopter Snowboarding – A Great Choice for Riders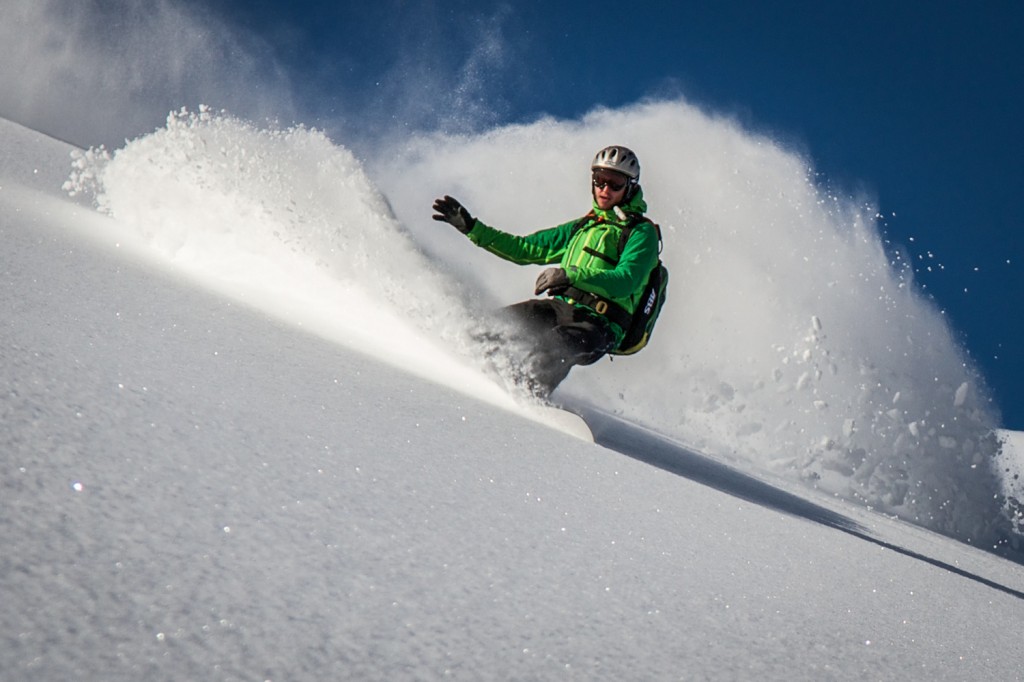 Helicopter snowboarding, or heliboarding for short, is something that just about every snowboarder can enjoy. It's also something that's not talked about as often as heliskiing. Most heliski operators market their product as heliskiing, rather than heliboarding. But I can tell you, when you have a helicopter at your beck and call and a limitless amount of terrain at your disposal, a board comes in pretty handy.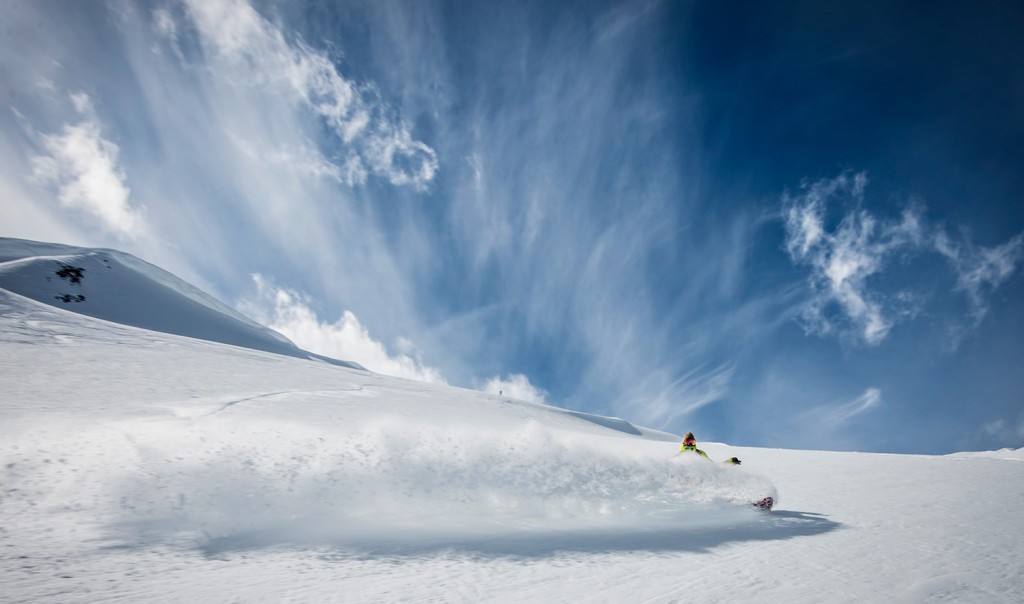 I have been a skier for most of my life, but one thing that has always appealed to me is riding a snowboard in wide open terrain in untracked powder. Even on powder days at the hill, I am always amazed at watching a snowboarder rip through the trees, floating on top and turning every little feature and every ounce of snow into his own personal wave. It's spectacular. I've even thought, at times, that the learning curve in powder, no matter how deep, is maybe a little easier on a board than on skis. With a board, you have the luxury of floating more and really good maneuverability and according to lots of riders I've spoken to, the transition to shredding deep snow is an easy and fantastic one. With skiers, there's definitely a little getting used to the deep snow, although with the fat pow skis on the market, we inch ever closer to creating that same easy transition you find on a board.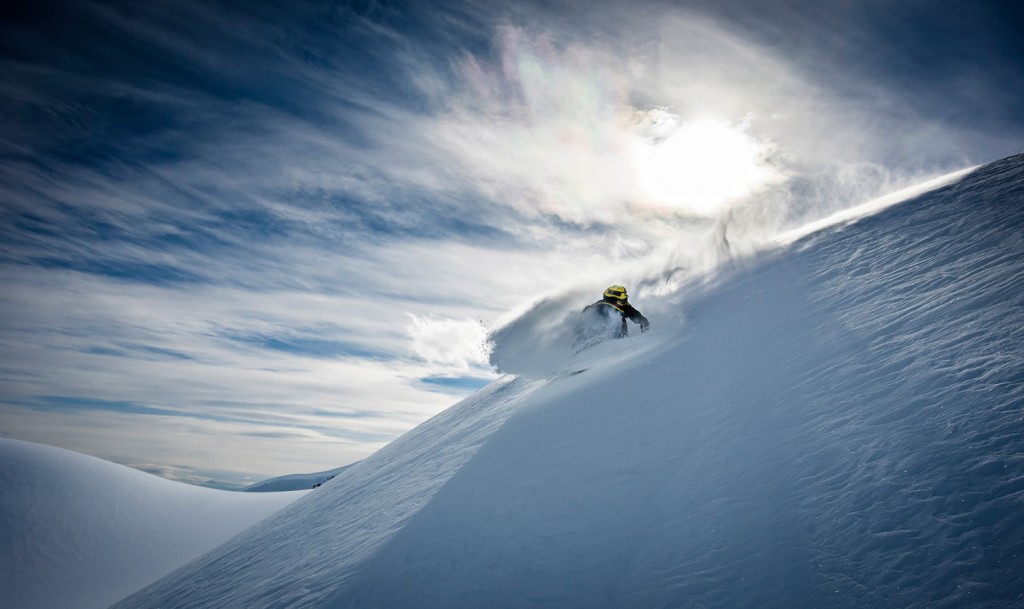 For riders wanting to experience what it's like helicopter snowboarding, there's no better way to start than at Last Frontier Heliskiing. With the single largest tenure in the world, our variety of terrain and massive amounts of snow offer a real adventure for any snowboarder. Epic tree riding, wide open bowls, high alpine glaciers…Last Frontier has it all. Don't be concerned if you have to share a little with those pesky skiers, either. Most of our guides, while predominantly guiding on skis, have a little bit of the big mountain rider in them and fully understand the nuances for snowboarders. Just imagine how awesome it would be to spend a week shredding some of the most remote mountains on earth in some seriously deep snow with a few of your friends. There's no reason all those skiers should have things to themselves.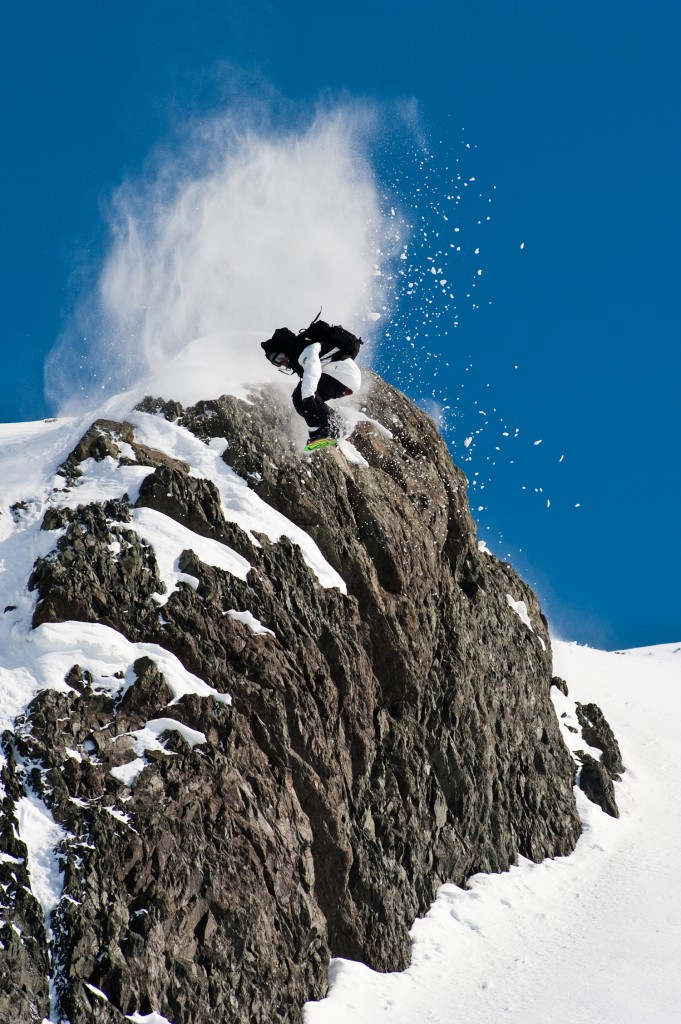 Do your research. Heliskiing is so often marketed as just that: heliskiing. While some companies offer helicopter snowboarding, it's important to choose an operator that understands there are differences between skiing and riding. In any give piece of terrain, riders will choose different lines and need to cross transition zones in different ways. It's important for the guides to understand what that entails for both skiers and riders. At Last Frontier Heliskiing, we do our best to accommodate both. The war between the single plank and two plank humans has ended and peace reigns on the Last Frontier. Skiers and riders have united to pursue a common dream: find the deepest, driest, fluffiest snow in the world and ride or ski the hell out of it. So do yourself a favour, give us a ring and find out what heliboarding is all about.
Be safe, ride hard.