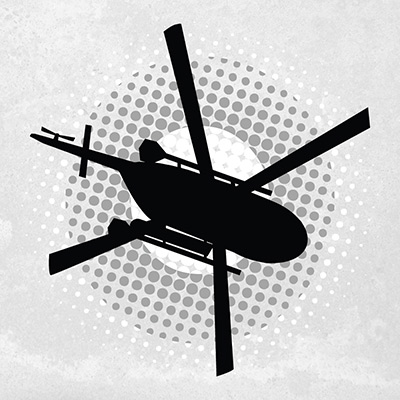 Helicopter Skiing – Types of Helicopter Used
Heliskiing is sexy, not least because of the fact that helicopter travel is an unusual experience, and not something that every layman gets to do. Helicopters are quick and nimble, able to land and take off virtually anywhere, and are obviously much more practical for adventure sports than winged aircraft.
There are traditionally three models of helicopter used for heli skiing in BC and Alaska. Bell Aircraft is well represented throughout the industry with many heliski lodges operating their 407 or 212 models. The 407 is the 'taxi-cab' of the industry, seating three guests forward, two guests back, and the pilot and guide up front. Ingress/egress, like all helicopters used for heliskiing, is on the left side of the aircraft, and skis, poles and rescue equipment are carried in a basket on the right.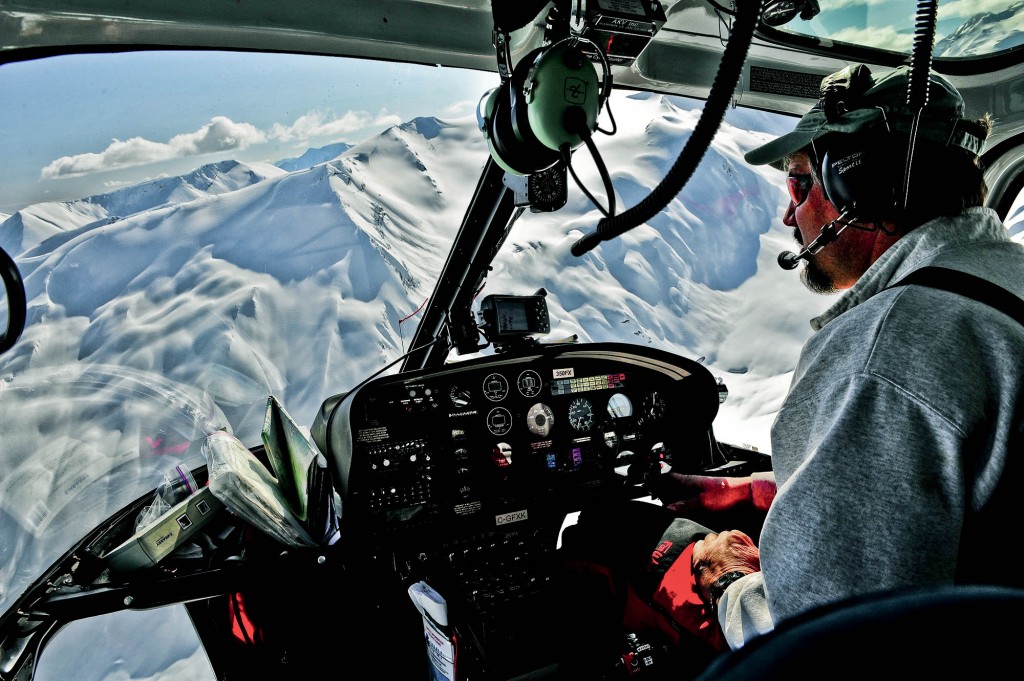 The Bell 212 lays claim to the 'school-bus' role and is used by many larger operators as it can accommodate large-scale groups. Up to 10 guests and two guides can fly in the 212, and two guests are put in a sideways facing "jump-seat" looking directly out the side of the helicopter – a rather interesting and different place to be seated, and quick access to the outside so you can go shred some powder.
Then, there's the Eurocopter AS350, otherwise known as the A-Star in North America. It's the glamour model of the heliskiing industry – fast, sleek and powerful, and the only commercial helicopter to have touched down on the peak of Mt Everest. Commonly the go-to model for small-group heliskiing, it comfortably seats four or five guests and a guide; the A-Star is the machine of choice for a number of boutique operators in British Columbia and Alaska.
Outside of North America, it's a similar story. Heliskiers in Europe, South America, Asia, and Oceania can be seen flying in all manner of lightweight commercial aircraft, although it must be noted that some of the developing operations may be seen vying for mountain airspace in decommissioned military machines from God knows what era.
Regardless of where you are and what you're flying in, heliskiing is a great sport made even better by the fact that you're flying around in a helicopter.
Words By: Theo Birkner
Heli Skiing, Heliskiing, Heli Ski, Heliski, Heli Skiing Tour, Heli Skiing Holiday, Heli Skiing BC, Heli Skiing Resorts, Heli Skiing Lodges