Heliskiing in April – Long Days and Long Laps
The deep winter months get all the glory in the heliskiing world. December is the start and usually produces a pile of snow. January is waist deep, tree skiing, stormy heaven. February is cold smoke and March, well, even in this article I won't argue March is all time. But April heliskiing is something else entirely. April is one of those months that tends to deliver the goods, year after year. At Last Frontier Heliskiing, April is the end game for us, but it's sometimes the best time of year to come skiing. Sure, March gets the glory, but April has a few little things March doesn't have.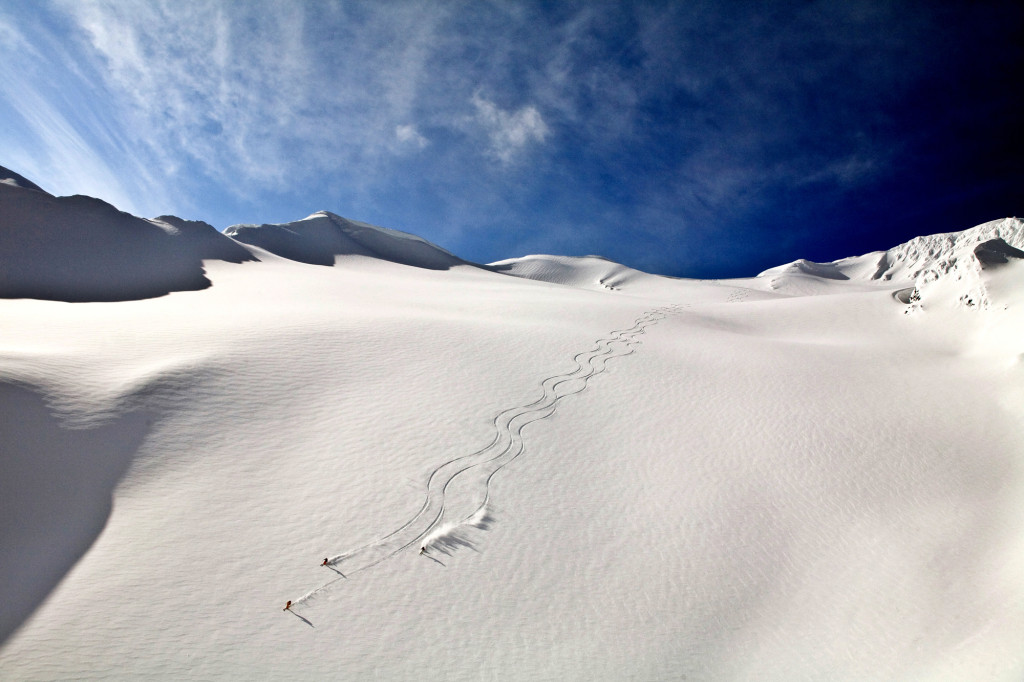 First are the longer days. April is when the days really start to stretch. A few years ago we had a day where the last machine touched down in Ripley Creek at 7:30pm. Yep. Pow laps under an evening sun. But more than the long days, April is when the snowpack tends to be at its largest. Further south, this can lead to wet conditions or variable snow, but often in Northern BC, this can mean that perfect combination of milder temps, epic snow and a well settled, stable snowpack.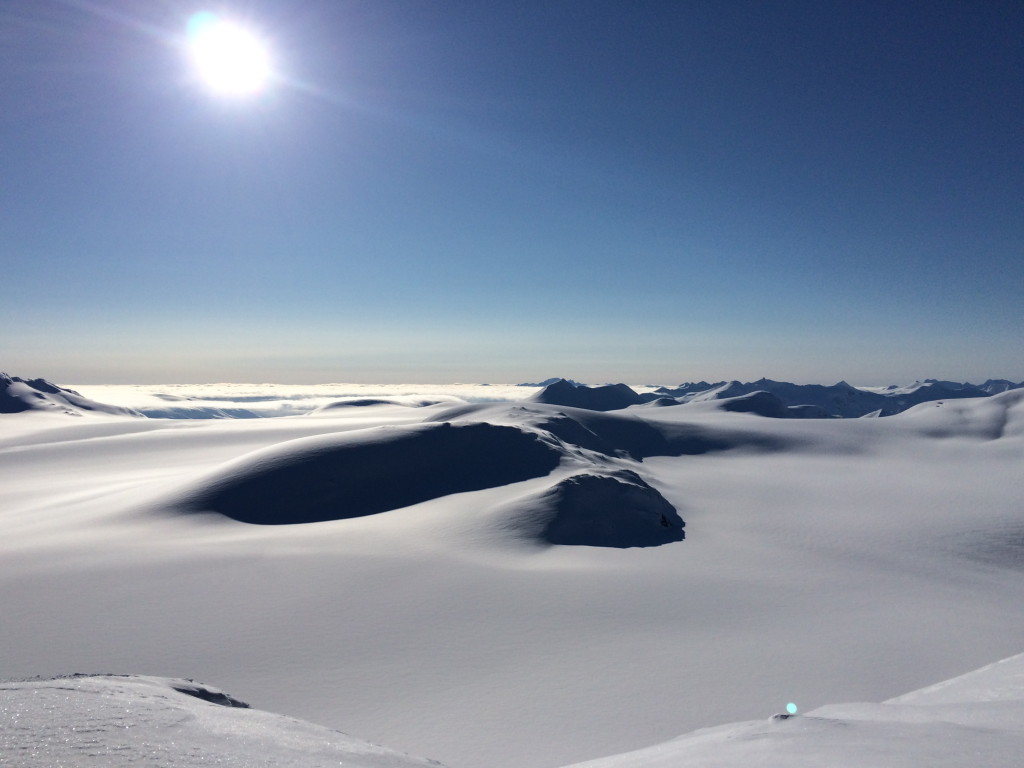 Finally, April, for whatever reason, is just a little more relaxed. Maybe it's the longer days and the warmth of the spring sun. Or maybe it's the fact that every pow day is a gift from the snow gods, to be savoured in full because soon the summer will come and wipe it all away for six more months. Maybe it's the fact that your ski days are finished in flip flops and t-shirts, where temps in the valley are conspicuously summer-like but up high it's still blower pow and waist deep turns.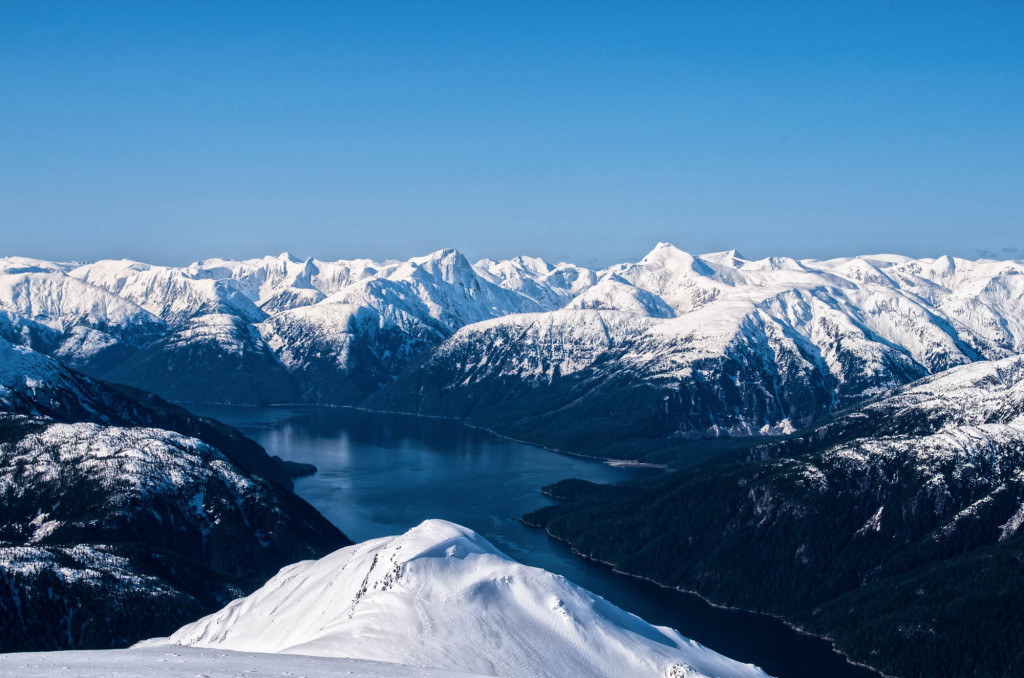 Whatever the reason, April is one of the best months to come heliskiing, and this year we've got something new to add to that experience. Just a short hop from the Ripley Creek end of our heliski area, we've added a nice big chunk of skiing that overlooks Alaska and the Pacific Ocean. It'll be great in winter, with lots of options for storm skiing but in the spring it has, with the right snow conditions, the potential to be absolutely mind blowing. Imagine skiing long, beautiful laps in epic snow right over the ocean? Ya, we thought so.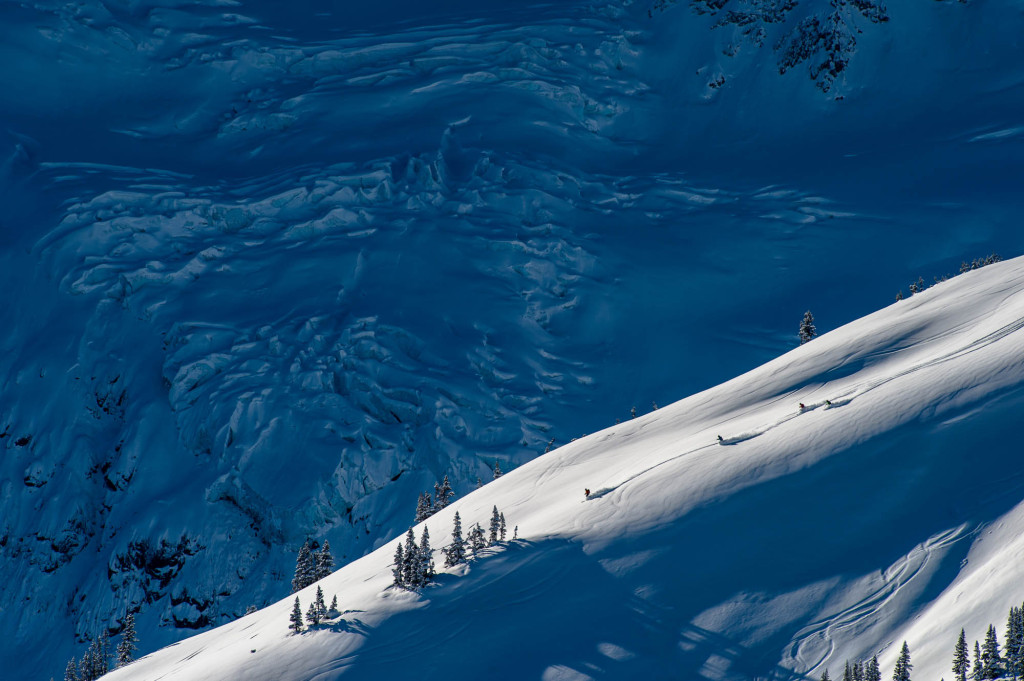 So don't waste anytime. Drop us a line and book your trip for a little end of the year April heliskiing. It's relaxed, underrated and sometimes offers the best skiing of the season. And that's why we love it.
Be safe, ski hard.