What's in My Pack: Ski Touring Essentials for Day Touring
With ski resorts opening across the continent in the next couple weeks, it won't be long before we can start hitting the backcountry again. While escaping into the mountains for multiple days and nights often yields the biggest snow bounty, it's not always practical. Hauling heavy packs with tents, sleeping gear, food and fuel (to cook and melt snow) can take away precious ski time. Backcountry huts eliminate much of that weight, but many of us have to get back to civilization to our responsibilities. Sometimes the only option is single day touring; start early, finish late, come home and crack a beer with exhausted satisfaction. And when you go, pack these ski touring essentials: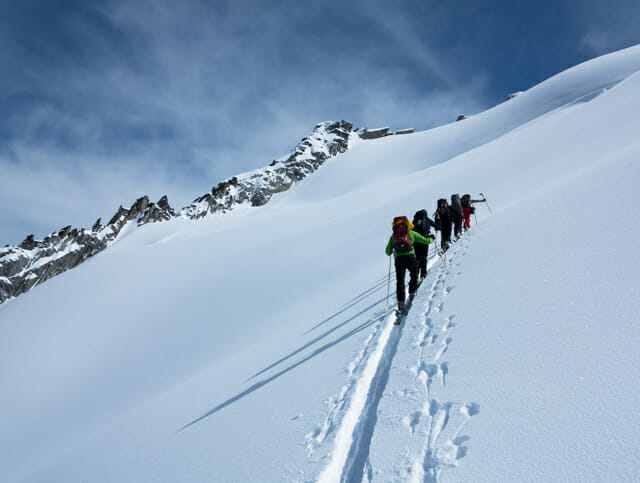 Day Tripper
What gear should we take for these single day forays into the backcountry? Let's start with the essentials.
Avalanche probe and shovel. These are the requisite tools to perform self rescue if an avalanche occurs. Your transceiver should be worn on your body or in a closed jacket or pants pocket. NEVER put your transceiver in your backpack as it can be torn of your body in an avalanche
Extra clothing. Many people underestimate how cold it can get in the mountains when the weather turns. Always pack a warm layer (like a puffy down jacket) in case someone gets hurt and you have to sit and wait until the rescue arrives.
Food and water. When exercising in dry mountain air it's essential to stay hydrated. Wide mouth Nalgene bottles let you add snow during the day (if temperature allows) to top up the water level. Always pack more food than you think you'll need to stay sufficiently nourished.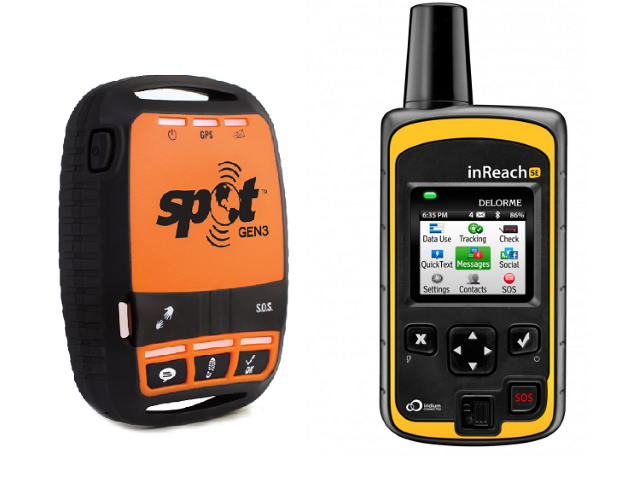 Communication device. Even when travelling off the grid, a charged cell phone should always be with you. If you spend a lot of time in the backcountry, consider picking up a satellite communicator such as a Spot or inReach device. These allow you to check in with next-of-kin and if an incident occurs, call in the cavalry promptly.
Space blanket. You may never use it, but having a single use space blanket in the bottom of your pack may will help you survive when a day trip inadvertently turns into an overnight trip
Waterproof jacket. If you're not wearing it already, have one in the pack in case it gets wet.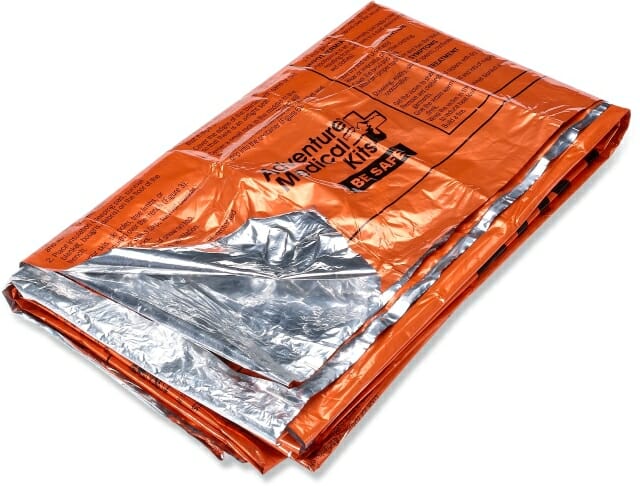 Now that the essentials are out of the way, here's a few items that can make life a bit more comfortable on the skin track
Light gloves for skinning. Ski gloves can be too hot. Bare hands are too cold. A light and breathable pair of gloves is just right
Ball cap. When spring touring this is the best thing to keep you cool and keep your face protected from the sun
Repair kit. Not always needed for short trips, but gear breakdowns can occur any time. A few zip ties and a small roll of duct tape, weigh very little and can get you out of trouble
Ski/utility straps. These handy strip of rubber don't just hold your skis together. Fix a tourniquet, strap gear to your bike for that early season approach or even tie your boot down to your skis if a binding fails.
It's great to be prepared for everything, but remember it all has to fit in your pack. Don't go overboard on packing, stick to the essentials and a few other items and you'll have a great time in the backcountry this winter.