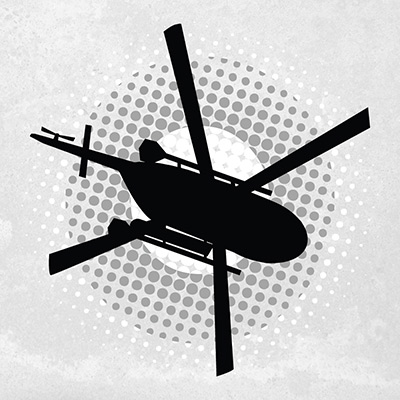 Heliskiing in Film; How the Ski Movie Industry Keeps the Rotors Turning
The last decade has seen home and small-time commercial filmmaking rise to levels never before expected. The exponentially accelerating improvement of technology has allowed whoever would so wish the opportunity to head to the local pawnshop and pick up a handheld HD camera for a relatively small chunk of their hard-earned dough.
That said, as technology benefits the little man, so does it better the big players. Big time ski and snowboard movie companies like Teton Gravity Research, Matchstick Productions, Poor Boyz Productions, Standard Films, and that ever-present stalwart, Warren Miller Entertainment, repeatedly raise the bar to untouchable levels… and then top it again the following season.
That said, what the viewing audience has to realize, is that there is more to the game than who has the best camera and crew. Matchstick Productions blew the creative doors off skiing cinematography in their 2005 release "The Hit List" with epic sunset flyovers and flybys of skiers sessioning a massive session in Whistler, British Columbia.
But enough about the camera work; it's firstly and foremost the caliber of skiing and snowboarding that has elevated heliskiing to the public limelight. Getting in a helicopter for a lift to some of the deepest, lightest powder on the planet is every snowriders dream, and watching professionals like Seth Morisson and Sage Cattabriga-Alosa make it look so easy on the way back down is definitely one way for people to get excited about heliskiing. The Coast ranges of British Columbia and Alaska have been one of the main backdrops for these feats of athletic progression, and heliski operators in the Skeena, Chilcotin, and Chugach ranges have watched the wannabe rippers – and plain admirers of the terrain – drop in to their lodges like snowflakes in blizzard.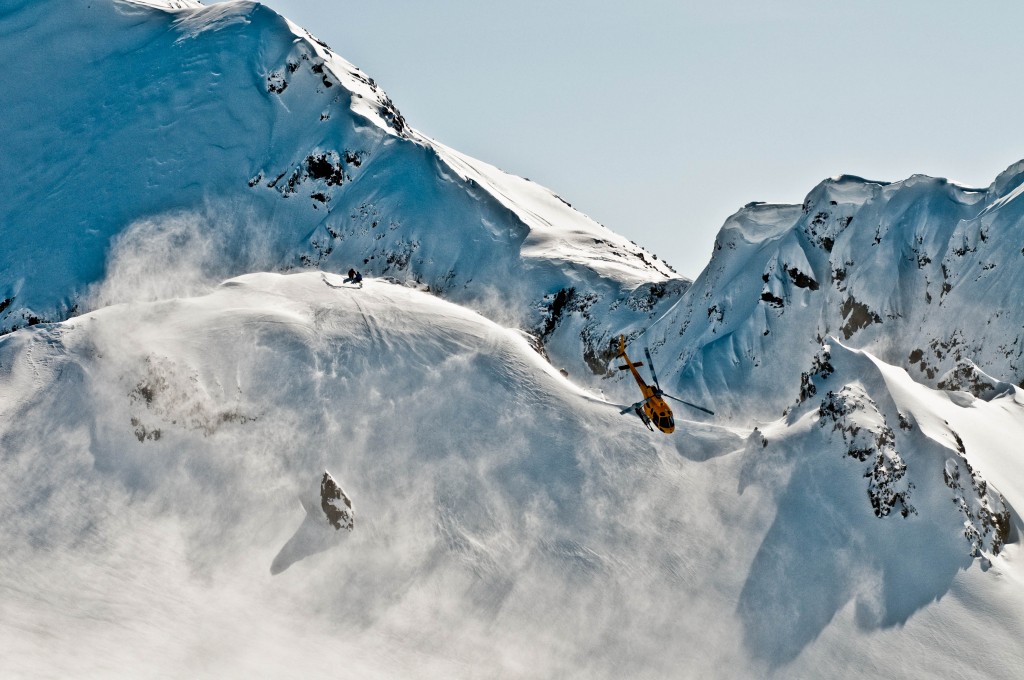 Heli Dropping Skiers Off at Last Frontier Heliskiing, Photo by: Dave Silver
Lastly, the ski movie industry has most likely been one of the best advertising vehicles around for the heli and catskiing lodges of BC and Alaska. While some naysayers will jump to the conclusion that the only ones watching ski and snowboard movies are 16-year old school boys trying to glean some inspiration for a Saturday morning park session, they're actually quite mistaken. The big-name companies – especially the big three, Warren Miller, Matchstick, and TGR – reach millions of people around the globe on a yearly basis, many of them very much able to step up their social status with a heliskiing trip.
In short, the lesson is well-served: word of mouth marketing and unpaid publicity through quality media is the best mode of marketing there is, and outfits like Island Lake Lodge, Last Frontier Heliskiing, Valhalla Powdercats, and Points North Heliskiing make it their mission to show up on movie screens all over the planet on a yearly basis.
Words by: Theo Birkner
Heli Skiing, Heliskiing, Heli Ski, Heliski, Heli Skiing Tour, Heli Skiing Holiday, Heli Skiing BC, Heli Skiing Resorts, Heli Skiing Lodges