From gold miners to powder seekers: A brief history of Stewart, British Columbia
Northern British Columbia is known for its remote and rugged towns and few places can match that description as well as Stewart, B.C. Located on the Alaskan border at the head of the Portland Canal, this town was built on the backs of pioneers and has retained much of its frontier history.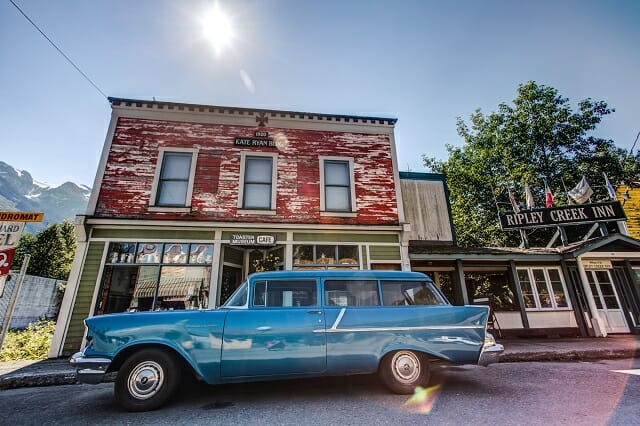 Originally the hunting grounds of the Nisga'a, who lived around the Nass River, the Portland Canal was first explored by westerners in 1793 by George Vancouver, who named the area after William Henry Cavendish Bentinck, 3rd Duke of Portland. But it wasn't until 1898 when the first 65 settlers arrived, mostly prospectors and began to seek out claims in the area. In 1902 the Stewart brothers arrived and in 1905, Robert M. Stewart, the first postmaster, named the town Stewart.
Gold and silver mining dominated the early economy, spurred by the discovery of rich silver veins in nearby Hyder, Alaska. At it's peak prior to World War I, Stewart had a population of about 10,000, which slowly declined to its population of 400 today.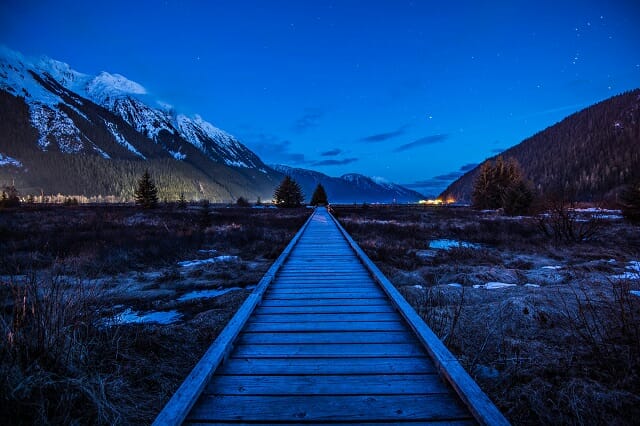 Since 2001, during the winter months Stewart sees a weekly population boost of 25 people staying at the Ripley Creek Inn, our secondary base of operations at Last Frontier Heliskiing. The surrounding mountains are known for their long glacier runs, open bowls as well as some of the best tree skiing of, well anywhere. On weather days the town itself is an attraction worth exploring such as fishing in the Portland Canal and learning about Stewart's rich pioneer history. Ripley Creek Inn stands preserved in time with stylish, traditional decor of local cultures and across the road, the Bitter Creek Cafe serves fine, eclectic cuisine with menu that includes locally caught seafood.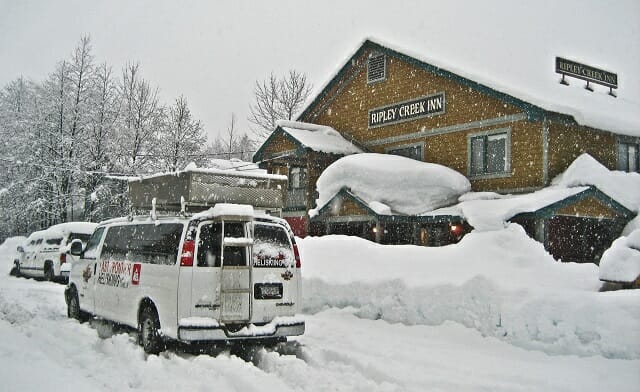 While Stewart may not be the remote heli-lodge experience of our Bell 2 Lodge, it remains a unique experience for heli skiers that have yet to explore the remote towns of Northern B.C. By simply walking a short distance, guests can choose get "Hyderized" in nearby Hyder (Alaska), by consuming a shot of 151 Proof Everclear. It's a local tradition for visiting tourists and a popular addition to a down day in Stewart.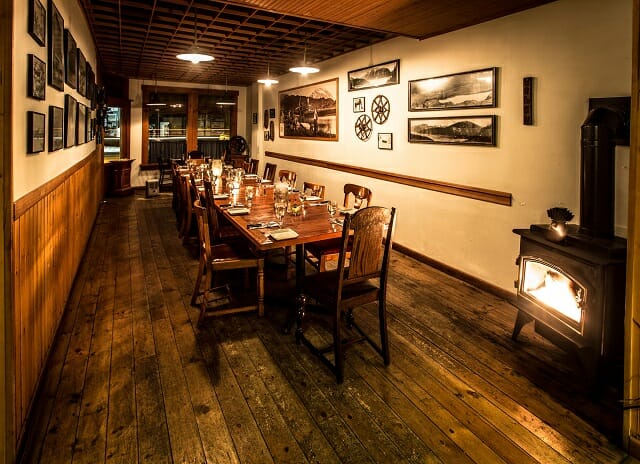 The pioneers came to Stewart to mine for gold and silver, today heli skiers fly from all over the world in pursuit of powder. The nearby Grand Duc mine may have been closed for decades, but locals and visitors now look to the beauty of the surrounding natural environment for Stewart's future.