Hitting the Refresh button with early season skiing
Winter anticipation is at an all time high this time of year. Snow lines are creeping into the valleys, resorts are boasting their coverage with marketing imagery and people are purchasing the gear they need to get shred-ready. Early season skiing is on everyone's minds.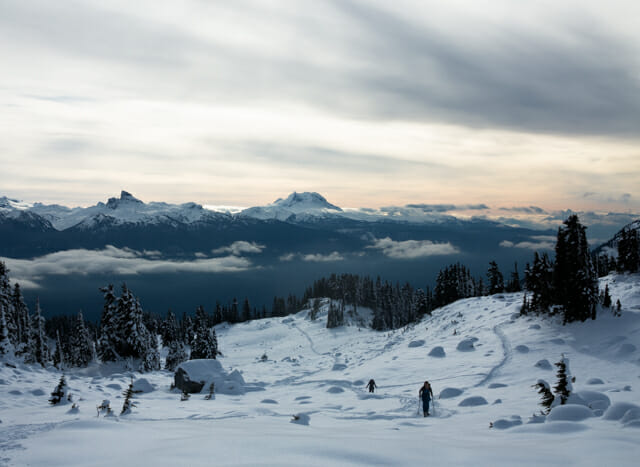 But the wait can be an agonizing one. Snow is on the ground, but the lifts are not turning and the helis are not flying yet. One can only get dressed up in their new gear and stand in front of the mirror so many times before the itch to hit the slopes becomes too much.
But who said you need lifts? With a capable vehicle, some touring gear and sheer willpower to go for some early season skiing, snow is within the grasp of every skier and snowboarder.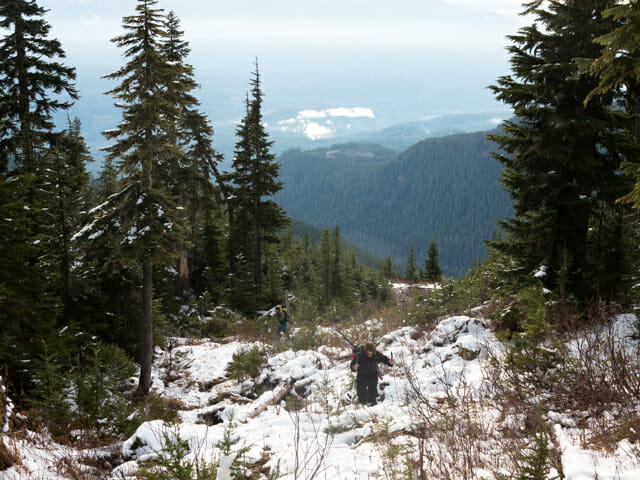 Last week I took a trip with some friends to Metal Dome, a snowmobile zone just south of Whistler. The valley is still relatively bare, so access roads are still possible to drive with a 4×4 vehicle. Loaded up with three other itchy-footed skiers and my dog, we drove up as far as we could up the logging road before booting up and hiking the rest of the way to the snowline with our skis strapped to our backs.
It was around an hour before we could put our skins on and glide on snow. Once I was into my skis and walking along towards a snowy peak, I realized just how much I missed being up there in the mountains. Whether it was via a chairlift, helicopter or my own two legs, the feeling of standing and sliding on snow with peaks in every direction, is the same.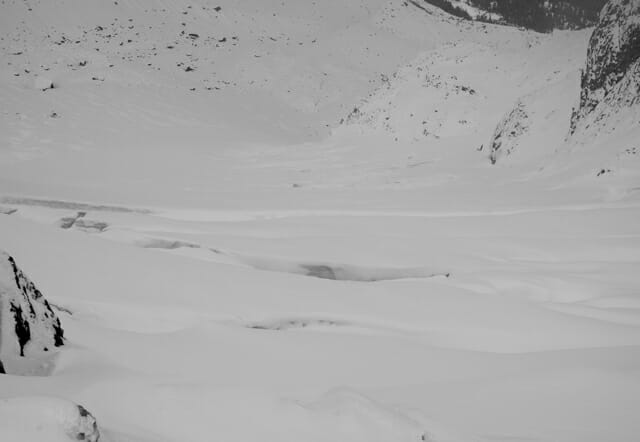 Some of my favourite moments of the season are on skin tracks. This is where you and your friends talk about the latest gear you're considering, plans for trips that season and if you're already friends, what's going on with each others relationships. Walking up hill on snow cements folks with a common bond and friends are made far easier than at a party or at the bar. Nowhere is this more apparent than being in the first few hundred people in a ski town that hike to go skiing before the resort masses arrive.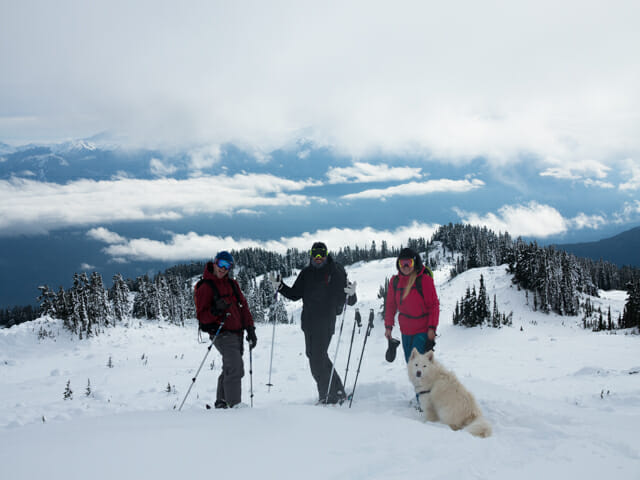 At risking of jinxing a decent snow year that we all very much need, the outlook for snow is looking rather positive. No one knows exactly what El Niño will bring, but let's hope it's as good as the snow we're seeing in Revelstoke, Whistler and the dozens of resorts scattered throughout British Columbia.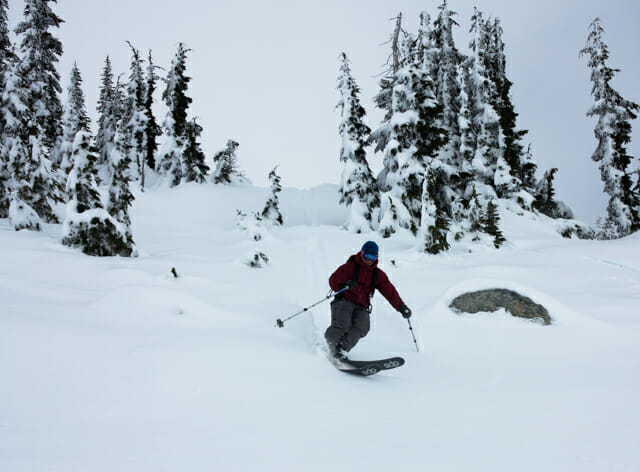 The resorts may open soon, but the mountains are ready for you. Remember that early season skiing requires avalanche safety tools and skills, so don't head out unless you are prepared for avalanche rescue.