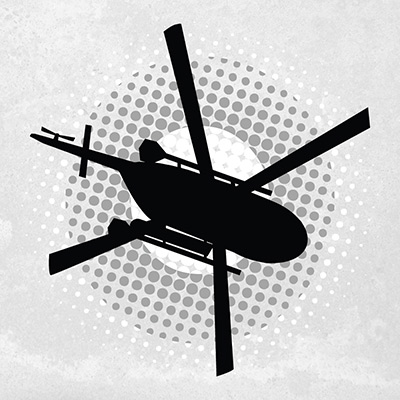 How many runs can you get in a day of heli-skiing?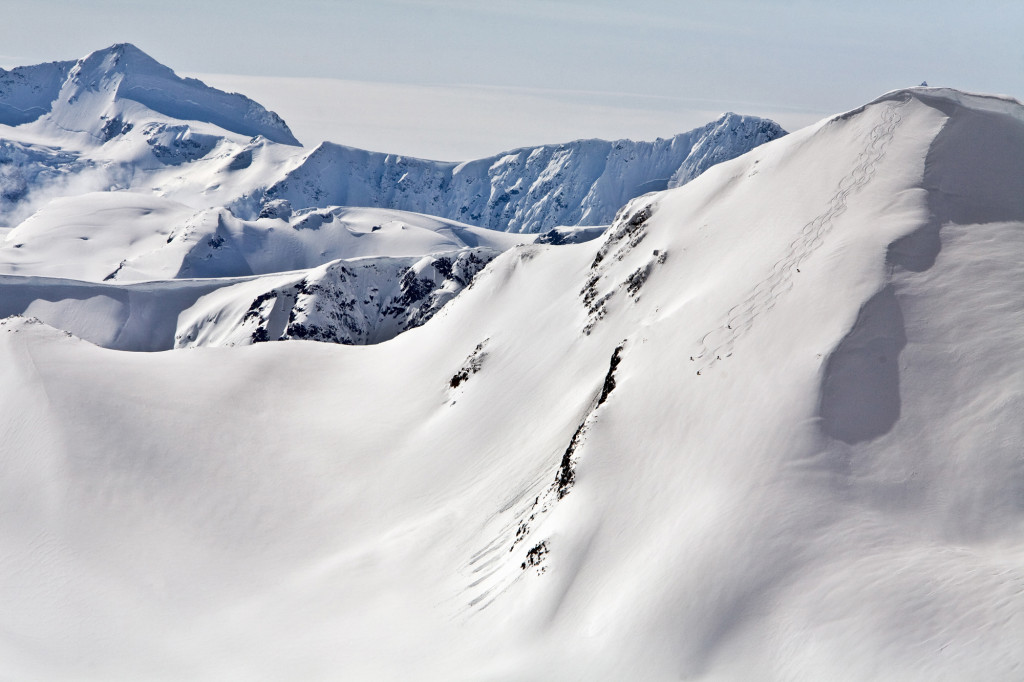 There are many perks to heli-skiing: no lift lines, endless powder turns, and some of the most beautiful views and landscapes you have ever seen. Flying around in a helicopter allows you to dramatically increase the amount of fresh powder you can ski in a day. Not all heliski programs are created equal, and the amount of runs that you get in a typical day of flying can vary between heliskiing operations. Let's take a closer look at the variables that play a role in determining a question that is on many of your skiers minds – How many runs can you really get in a day of heli-skiing?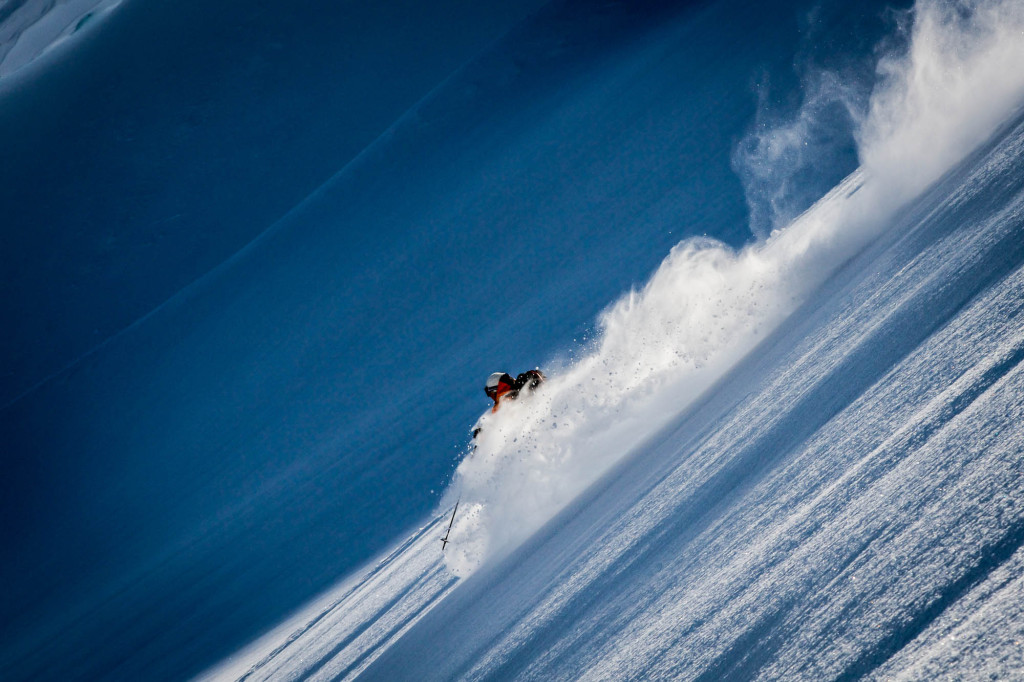 Group Size/Ability
The smaller your group size, the more runs you are likely to get per day. This is due to a few factors. Less people means less time waiting at the meeting spots, which in turn means more runs for everyone involved. If you are only waiting for 4 people to show up instead of 8 or 11, it is likely that the runs will be quicker and more efficient when travelling with less people. The ability of your group (and the other groups that are utilizing the helicopter that day) can play a role as well. If all of the groups are full of strong, fast skiers, the potential amount of runs per day is much higher than for groups that consist of slower and lesser experienced skiers and boarders.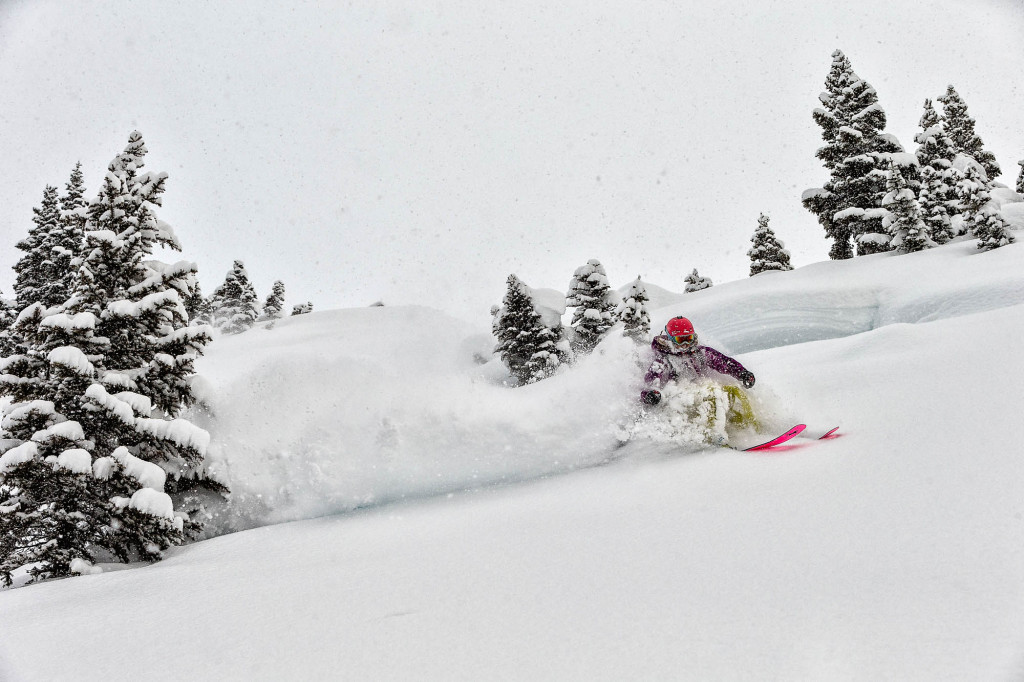 Weather
Although we have no control over the weather, Mother Nature has a significant influence on the number of runs one gets to ski per day. If flat light or a winter storm come in full effect, it forces us to shelter in the trees. Regardless of the fun factor, it takes more time to ski a tight treed area compared to skiing open alpine glaciated runs under bluebird skies. Skiing through the trees is also more technical and tiring, which will put your fitness level to the test.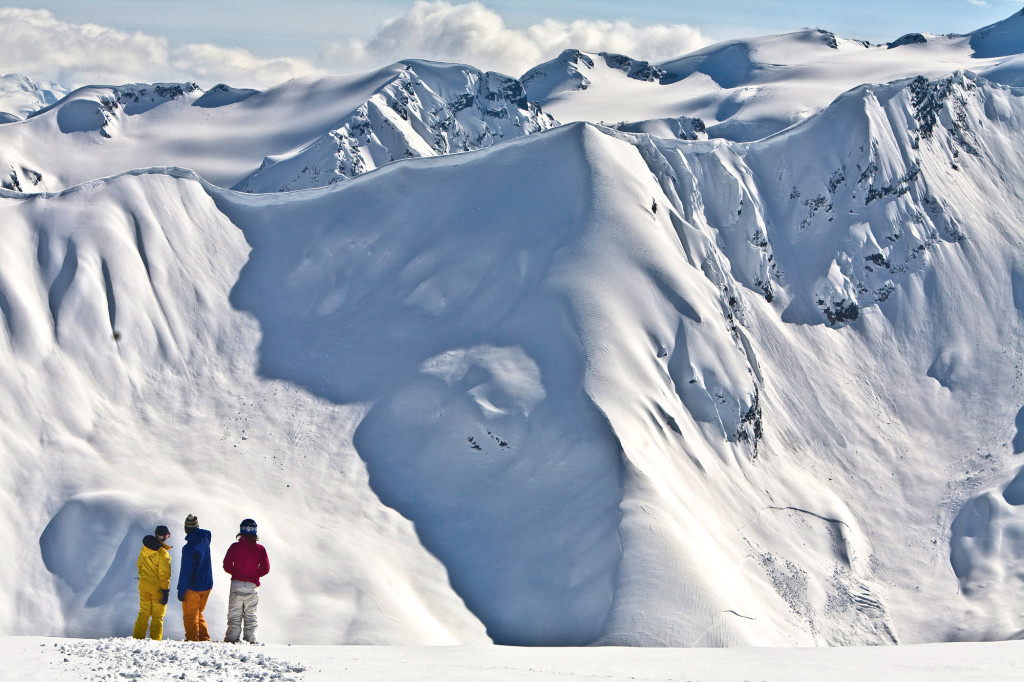 Helicopter Type/Size
Smaller helicopters are more maneuverable and can navigate tight terrain more efficiently. Generally speaking, larger machines have less maneuverability than smaller machines (such as our A-Star helicopters). More maneuverability allows the machines to pick up skiers and boarders in zones that are much smaller and tighter than that of their larger counterparts. This offers more flexibility in the pick-up areas (especially when treeskiing), saves time in the overall ski day and allows for more runs for the group overall.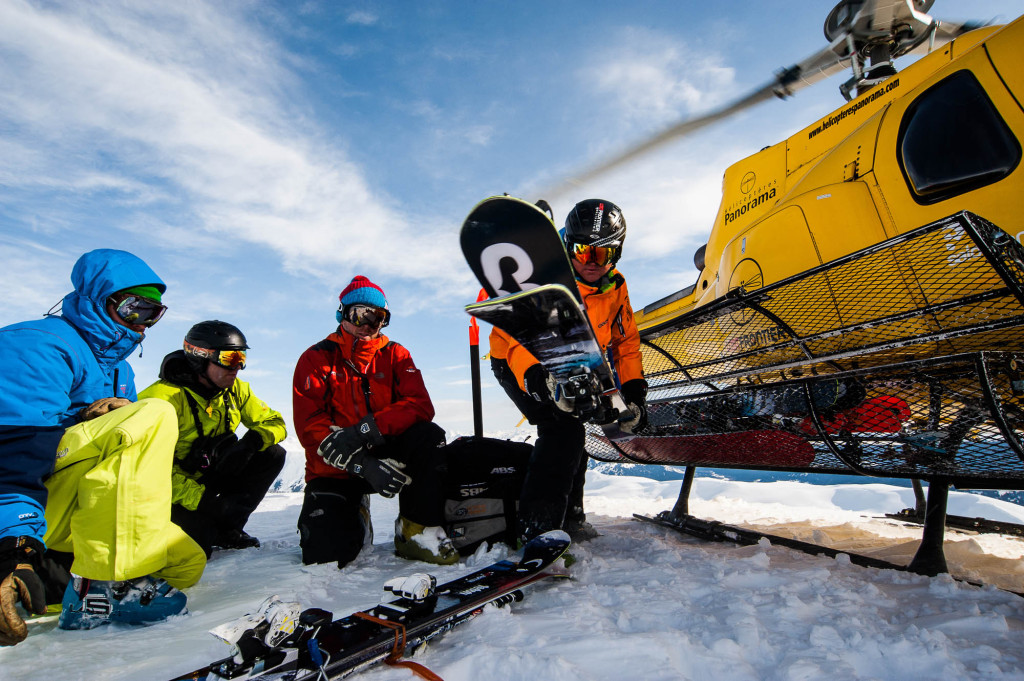 The terrain and the magnitude of the mountain ranges that you will be flying in also play a large role in how many runs the groups are capable of doing in a day. The farther the distance that you have to fly between runs and between the heli base and the skiable terrain as well as the amount of vertical your skiable runs have all add up to the transportation time that is allotted for each day. At Last Frontier Heliskiing, many of our skiable runs average 3,000ft of vertical, so it isn't uncommon to ski between 27,000 and 40,000 vertical feet in a day (which equals out to 10-15 runs total).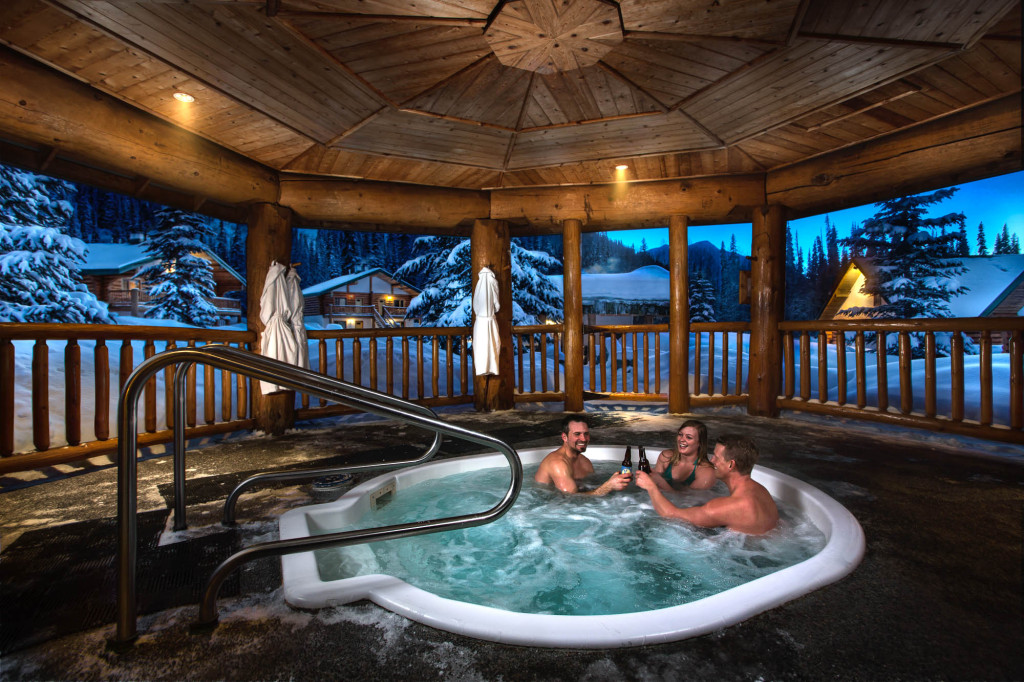 The likelihood of skiing big vertical per day is also affected by the time of the year chosen to go heliskiing. It is generally easier to reach 40,000+ vertical feet per day in late March/April on big alpine lines than in early January when the days are short and winter storms are more frequent, offering some of the best conditions for steep and deep treeskiing.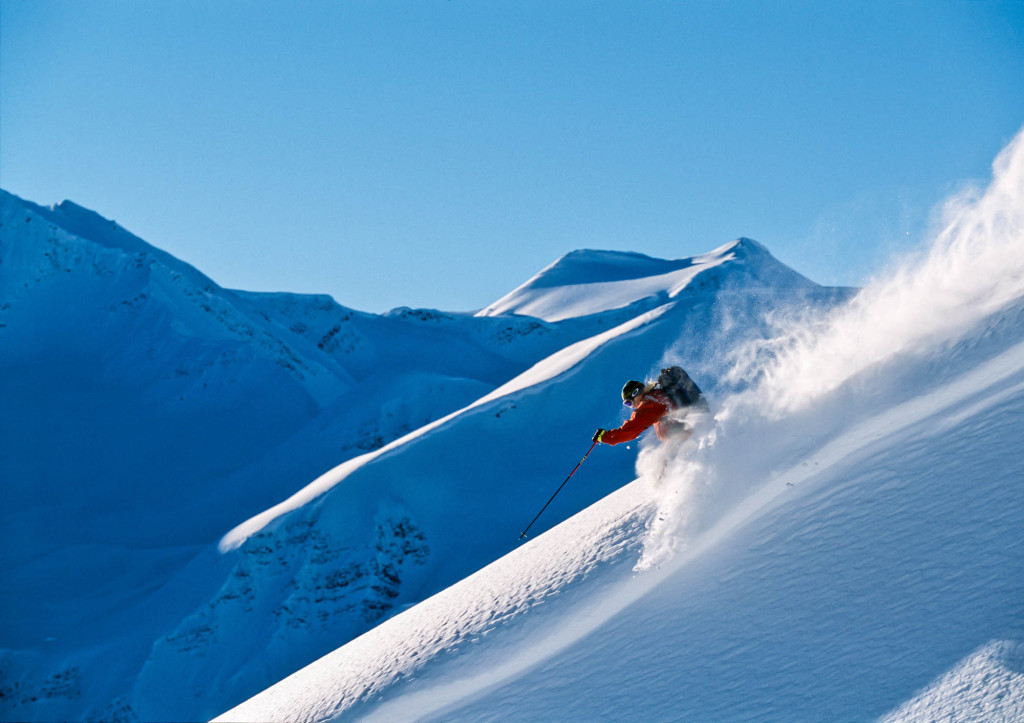 Here at Last Frontier Heliskiing, we use one A-Star B3 Helicopter for every 3 groups of 4 skiers. We have the first groups in the helis by 9am and we finish most days between 4 and 5 pm. This allows for our guests to get in between 5 and 8 runs in the morning and then between 4 and 7 runs in the afternoon after lunch (if the weather and legs allow). For those that would rather be on their own schedule and/or want to ski at their own pace, we offer Private Heli-Skiing trips as well. This includes one helicopter devoted solely to your group, and it means that you get to ski as little or as much as you want. Unlimited heli-skiing is included in the private package.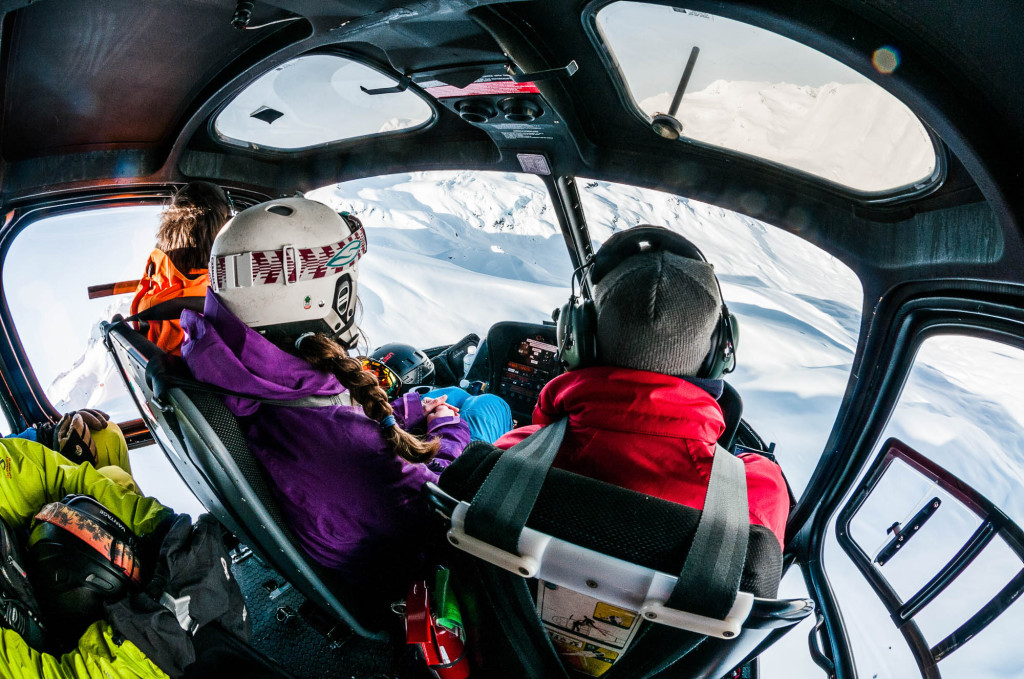 As you start planning your heli-skiing trip, keep the above variables in mind. Small group sizes and agile helicopters means more runs for your group and a more enjoyable overall skiing / boarding experience. If you have any questions about one of our small group heliski trips, don't hesitate to get in touch with us [here].