How Much Snow?
25 Metres. That's how much. It's early December and while the only skiing on offer on the south coast of BC is of the man-made variety in frigid Arctic temps, the north coast of BC has been getting stormed on since early November.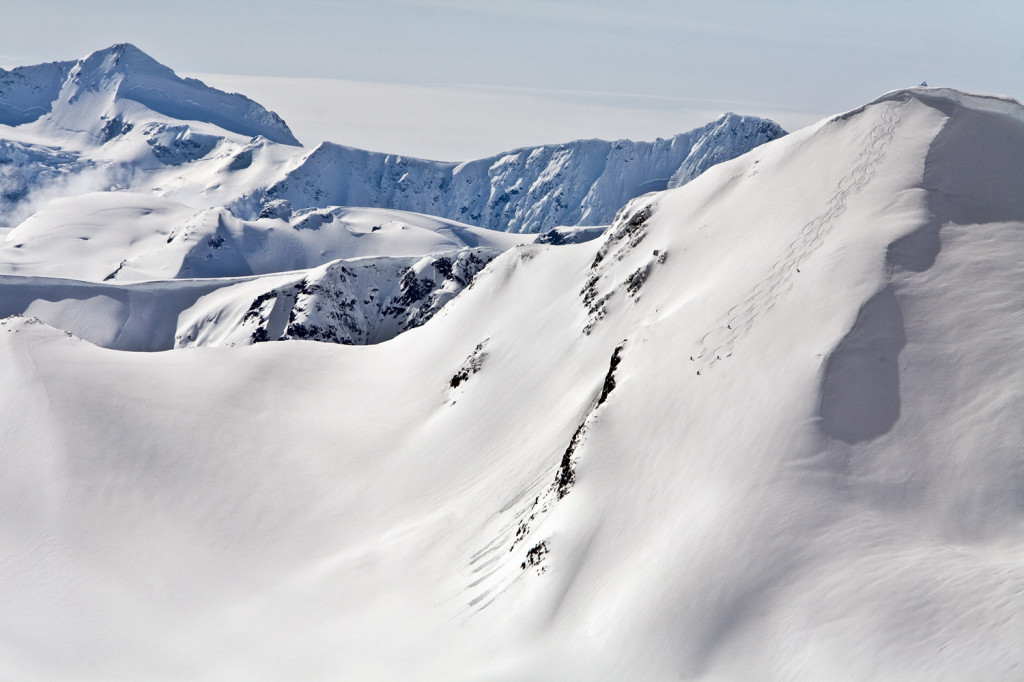 And it well has to. Reaching that ridiculous average of 25m or 82ft of snow each year is an achievement in and of itself. To put that in perspective, other ski resorts can't even come close to those numbers. Whistler, for instance, averages about 10 metres per year and even Mt Baker, which boasts the 'unofficially' highest annual snowfall for ski resorts worldwide, records an average of 16.3 metres.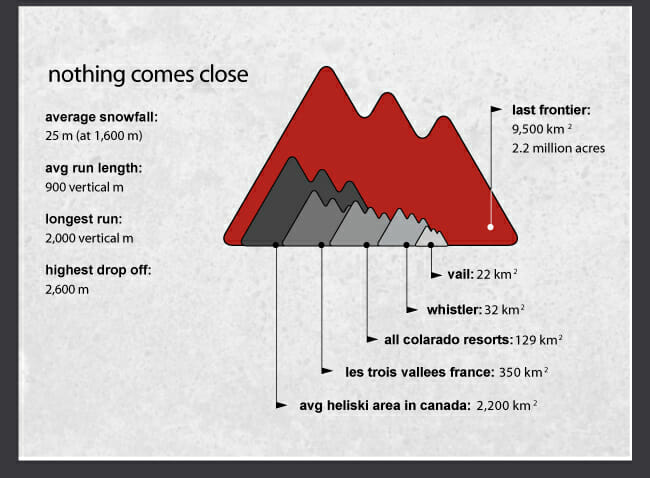 When Last Frontier Heliskiing was first set up, one of the driving ideas behind the operation was to find an area deep in the heart of a snowy, mountain wilderness, away from the hustle and bustle of the world. They wanted a place that boasts epic, untouched terrain, and some of the deepest snow in the world. Last Frontier Heliskiing isn't in the business of day trips of four runs. They're in the business of providing a true wilderness heliskiing experience. Elegant, rustic accommodations, good food and an obsession for service are some of the cornerstones of the business. But the one thing that separates Last Frontier from everyone else is the snow. It's why our guides keep coming back year after year. It's why our clients come from the world over to spend a week or two or even three shredding the deepest snow on offer anywhere. The snow is what drives us to continue to offer what we think is the best heliski experience in the world.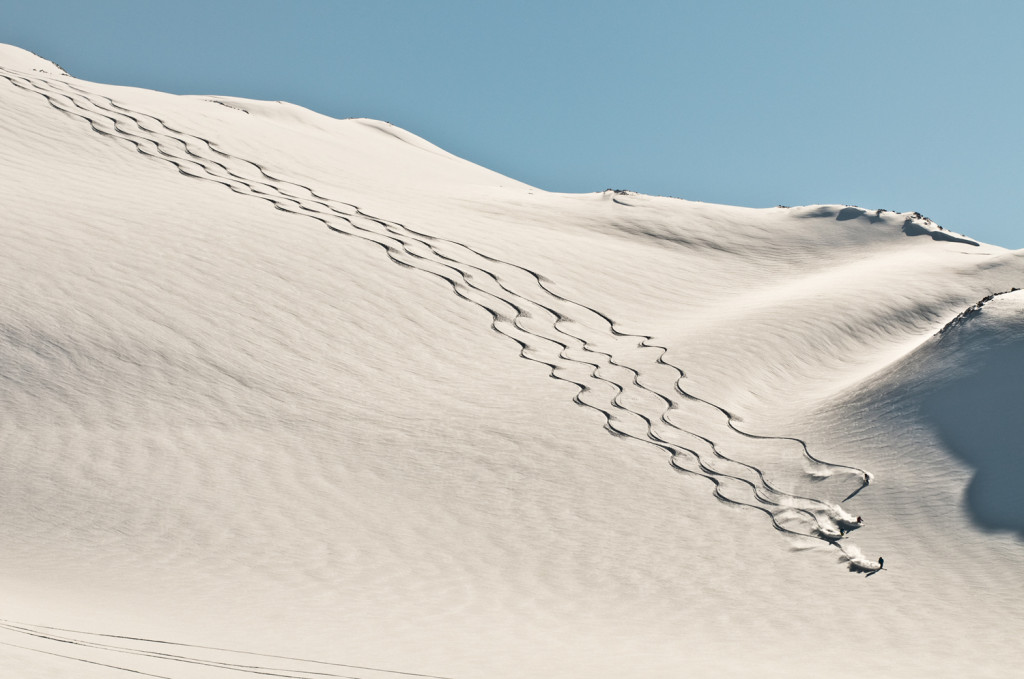 When I think of heliskiing, I have a pretty vivid picture of what I want. Let's be honest, heliskiing isn't cheap. Doing a few runs off the backside of a ski resort isn't my idea of a good time skiing. I can do that myself with a pair of skins and some touring bindings. Skiing waist deep powder on every run for a week in January or thousands of vertical feet in bright, alpine sunshine on glaciers and endless fields of untracked snow in March is my idea of what heliskiing should be. Being pampered, eating well and falling asleep in front of a roaring fire 400km from the nearest town after a day of off the hook skiing is what I want in a heliski vacation.
Don't you?
If this doesn't convince you…
So do your shopping. Look around and you'll see what's on offer and then book a trip to the Last Frontier. The epic terrain, ridiculous amounts of snow and the choice of two sick lodges in one of the more remote and beautiful mountain ranges on earth says you won't regret it.
LFH.